SHOW
DATES
THEATRE
HOT PICK


Ain't Misbehavin'


A sassy, sultry musical celebration of legendary jazz great, Fats Waller. Aint Misbehavin is one of the most popular, well-crafted revues of all time and
9/15 - 10/2/2022


The Encore Musical Theatre Company
7714 Ann Arbor Street
Dexter
HOT PICK


"Little Shop of Horrors"


LITTLE SHOP OF HORRORS OCTOBER 5 - OCTOBER 30, 2022 Book and Lyrics by Howard Ashman Music by Alan Menken The meek floral assistant Seymour
10/5 - 10/30/2022

Meadow Brook Theatre
Wilson Hall, Rm 207, 378 Meadow Brook Rd
Rochester

BAT: The Official Meat Loaf Celebration


Celebrate the legendary Meat Loaf and experience his hit songs performed brilliantly by The Neverland Express plus American Idol winner, Caleb Johnson.The Neverland Express includes
9/30

Miller Auditorium
1341 Theatre Dr.
Kalamazoo

The 25th Annual Putnam County Spelling Bee

9/22 - 10/1/2022

Players De Noc Inc
Escanaba

Cabaret


In a Berlin nightclub, as the 1920's draw to a close, a garish Master of Ceremonies welcomes the audience and assures them they will forget
9/16 - 10/2/2022


Ridgedale Players
205 W Long Lake Rd.
Troy

Drag Brunch with The Kalamazoo Kittens


Join Miller Auditorium and The Kalamazoo Kittens for drag brunch as we celebrate HAIRSPRAY, coming to Miller Auditorium, November 4-5. Ticket price includes brunch, coffee
10/2

Miller Auditorium
1341 Theatre Dr.
Kalamazoo

Duck Hunter Shoots Angel by Mitch Albom


Duck Hunter is a hilarious comedy is about a tabloid journalist from New York City searching for two Alabama duck hunting brothers who believe they
10/2

A Wilde Theatre
111 S. West Street
Brighton

Newsies


Read all about it! Paper Mill Playhouse is proud to present the premiere of a brand new musical, NEWSIES, adapted for the stage from the
9/16 - 10/2/2022

Kalamazoo Civic Auditorium
Kalamazoo

Rent


RENT: DOWNTOWN LA takes place in a warehouse in industrial downtown Los Angeles, where an artistic renaissance is underway in the vein of 1990s Alphabet
8/19 - 10/2/2022

Dionysus Theatre
Pinckney

Rent


RENT: DOWNTOWN LA takes place in a warehouse in industrial downtown Los Angeles, where an artistic renaissance is underway in the vein of 1990s Alphabet
9/23 - 10/2/2022

Hilberry Theatre
Detroit

Silent Sky


Mountain View Center for the Performing Arts: Lauren Gunderson; dir: Meredith McDonough.
9/22 - 10/2/2022

Albion College
Albion

Something Rotten!


Bay City Players
9/21 - 10/2/2022

Bay City Players
1214 Columbus Ave.
Bay City

The Play That Goes Wrong


Visual content only
9/23 - 10/2/2022

Downriver Actors Guild
Taylor

Disney's Frozen Jr


For the first time in forever the theatrical take on a modern classic, Disney's FROZEN JR is set to be performed right here in the
10/4 - 10/4/2022

Myrtlewood Arts Association
Warren

James And The Giant Peach-tya


Roald Dahl's fantastical tale of a boy, his insect friends and their amazing journey across the ocean on a giant piece of fruit. (One-Act Version)
10/5 - 10/6/2022

East Church
Grand Rapids

Disney's Frozen Jr


For the first time in forever the theatrical take on a modern classic, Disney's FROZEN JR is set to be performed right here in the
10/7 - 10/7/2022

Lighthouse Academy Marcellus Partnership(l.a.m.p.)
Marcellus

A Tribute to the Jersey Boys


Sponsored by Econo Print in Pinckney and FAO Jewelers in Brightoh. The show will open with our special guest: Steve London as Dean Martin! Then the
10/8

A Wilde Theatre
111 S. West Street
Brighton

Anastasia


Inspired by the beloved films, the romantic and adventure-filled new musical ANASTASIA is on a journey to Kalamazoo at last!From the Tony Award-winning creators of
10/7 - 10/8/2022

Miller Auditorium
1341 Theatre Dr.
Kalamazoo

Mary Poppins Jr


One of the most popular Disney movies of all time is capturing hearts in a whole new way: as a practically perfect musical! Mary Poppins
10/6 - 10/8/2022

Village Theater at Cherry Hill
50400 Cherry Hill Road
Canton

Suite Surrender


It's 1942 and two of Hollywood's biggest divas have descended upon the luxurious Palm Beach Royale Hotel- assistants, luggage and legendary feud with one another
9/23 - 10/8/2022

The Farmington Players
Farmington Hills

A Gentleman's Guide To Love And Murder


Old Globe Theatre: - book: Robert L. Freedman; lyrics: Robert L. Freedman, Steven Lutvak; music: Steven Lutvak; dir: Darko Tresnjak.
9/23 - 10/9/2022

Farmers Alley Theatre
Kalamazoo

Death of a Salesman


AN AMERICAN MASTERPIECEDeath of a Salesman received the 1949 Pulitzer Prize for Drama and Tony Award for the Best Play! Widely considered to be one
9/23 - 10/9/2022

Flint Institute of Music
1220 E. Kearsley Street
Flint

Godspell

10/7 - 10/9/2022

St. Lukes Lutheran Church
Temperance

Godspell-2012 Revised Version


Godspell book by John-Michael Tebelak music & lyrics by Stephen Schwartz conceived & originally directed by John-Michael Tebelak based on The Gospel According to St.
10/7 - 10/9/2022

Big Beaver United Methodist Church
Troy

The Revolutionists


Four beautiful, badass women lose their heads in this irreverent, girl-powered comedy set during the French Revolution. At the height of the Reign of Terror,
9/23 - 10/9/2022

Grand Rapids Civic Theatre
30 N Division
Grand Rapids

THE TAKEOVER 1920S MYSTERY DINNER THEATER


North Syndicate gangster DUKE Mugs attempts to join forces with small town Speakeasy owner, SAM to run booze through the south. But, before they can
10/8 - 10/9/2022

INTERNATIONAL INSTITUTE
111 E. KIRBY
DETROIT

The Taming


TWTP's 9th season opens with the regional premiere of Lauren Gunderson's riotously funny "The Taming," a laugh-a-minute mashup inspired by Shakespeare's Taming of the Shrew
9/9 - 10/9/2022

Krista Schafer Ewbank
Woodhaven




Back to the Main Page | Browse Local Theatres
---
Latest Michigan Reviews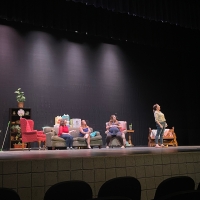 BWW Review: MOTHERHOOD THE MUSICAL at Lion Heart Productions
by Brian Hilbrand - May 07, 2022
Lion Heart Production's Motherhood The Musical, written by Sue Fabisch is a musical about how having a baby is just the beginning and how motherhood is for life. Motherhood is a funny, yet loving look at being a mom at any age. It's climbing the emotional mountain only to find that there's laundry...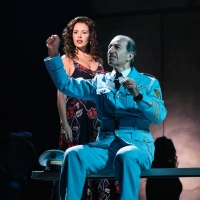 BWW Review: THE BAND'S VISIT at The Fisher Theatre is a Love Letter to Middle Eastern Music and Culture
by Stefani Chudnow - April 23, 2022
Now playing the Fisher Theatre through May 1st, recent Tony Award darling The Band's Visit is a musical with a lot of heart and a deeply ingrained mission to unify cultures, rather than divide. The genius of The Band's Visit lies not in flashy musical numbers or costumes, but in the honest (and mode...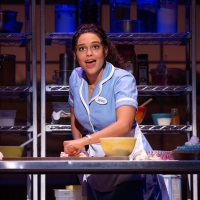 BWW Review: WAITRESS at The Detroit Music Hall Is An Absolute Delight!
by Brian Stanczak-Tuscany - March 16, 2022
The National Tour of Waitress, running now through March 20th at the Detroit Music Hall, is something spectacular. Waitress tells the story of Jenna - a Waitress and expert pie maker in a small southern town. She dreams of a way out of this small town and away from her broken marriage and abusive hu...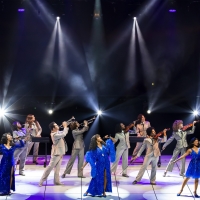 BWW Review: SUMMER: THE DONNA SUMMER MUSICAL at the Fisher Theatre is a Fresh Take on Jukebox Musicals
by Stefani Chudnow - March 11, 2022
Looking for some 'hot stuff'? From now until March 20th, Summer: The Donna Summer Musical is playing at Detroit's Fisher Theatre. Summer played on Broadway throughout 2018 and later toured North America in 2019....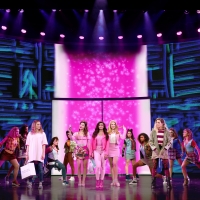 BWW Review: MEAN GIRLS at Wharton Center is a Witty, Sharp Musical With a Powerful Message
by Stefani Chudnow - March 03, 2022
Broadway's Mean Girls is at Wharton Center in East Lansing until this Sunday, March 6th. Based on the 2004 movie, Mean Girls premiered on Broadway back in 2018 and it went on to be nominated for 12 Tony Awards....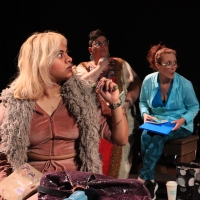 BWW Review: SMALL MOUTH SOUNDS at Ringwald Theatre is a Delightfully Unconventional Exploration of the Need to Connect
by Stefani Chudnow - March 01, 2022
As part of The Ringwald Theatre's comeback season, Small Mouth Sounds is a delightfully unconventional play that you can catch until March 14th. Originally written by Bess Wohl, this dramedy is a fascinating look into the sheer human existence of six individuals on a silent retreat....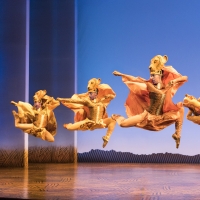 BWW Review: DISNEY'S THE LION KING at the Detroit Opera House Transcends with Ingenious Costuming and an Epic Score
by Stefani Chudnow - January 31, 2022
Disney's The Lion King, a groundbreaking musical and the third longest-running musical on Broadway, is in the middle of its nearly month-long reign at the Detroit Opera House, where it will stay until February 20th....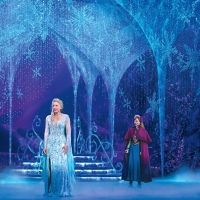 BWW Review: DISNEY'S FROZEN Fills Wharton Center with Light and Love
by Stefani Chudnow - January 29, 2022
Disney's Frozen has arrived in East Lansing for a 2-week engagement at Wharton Center. Until February 6th, you can watch this stunning production as they sing and dance their way through the story that's captured the hearts of millions since 2013....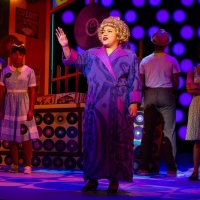 BWW Review: HAIRSPRAY at the Fisher Theatre Dazzles Audiences with a Joyful Score and Gifted Young Cast
by Stefani Chudnow - January 21, 2022
Through January 30th, the famous Hairspray musical will be 'welcoming you to the 60s' at the Fisher Theatre in downtown Detroit. Hairspray premiered on Broadway in August 2002, and at the 2003 Tony Awards, the show won 8 awards, including Best Musical....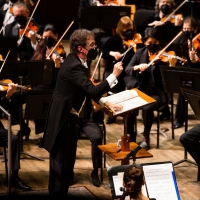 BWW Review: Symphonic Return To Bid Farewell to John Varineau at An American in Paris!
by Brian Hilbrand - January 20, 2022
I was fortunate enough to get to head down to DeVos Hall for the first live event I have been to there in over two years, the last being to see Charlie and the Chocolate Factory the week the tour was put on pause due to Covid.   I was very excited to come back for a very special event, to not only h...