Latest News on Scott Anthony
Scott Anthony News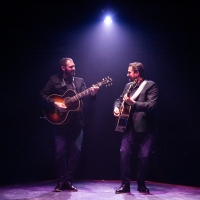 Review: Stages 'Wakes Up Little Susie' in Season Opener DREAM: THE MUSIC OF THE EVERLY BROTHERS
by Armando Urdiales - Jul 29, 2022
What did our critic think of STAGES "WAKES UP LITTLE SUSIE" IN SEASON OPENER, DREAM: THE MUSIC OF THE EVERLY BROTHERS at Stages?We all have that one or two friends who know everything about a niche topic. For example, I can tell you the entire timeline of the Harry Potter books, films, and spin offs. Much to the chagrin of my friends and family whenever we discuss them I am usually the one that corrects incorrect facts and states the phrase "Um, Actually!" to their annoyance. However, unlike me, Eric Anthony and Ben Hope have created a night of musical theater that transcends and uplifts their expansive knowledge on the rock n roll duo, the Everly Brothers into an amazing night of musical theater.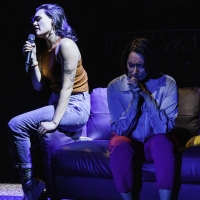 Review: A WICKED SOUL makes for a killer evening
by Evan Henerson - Jul 3, 2022
Director Mike Donahue's production on the Geffen's Cates stage is so intelligent, well-crafted and downright fun that A WICKED SOUL IN CHERRY HILL seems destined to have a future beyond Westwood.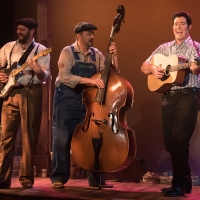 Florida Studio Theatre Announces Second Extension Of RING OF FIRE
by A.A. Cristi - Jun 16, 2022
Due to audience demand, Florida Studio Theatre has announced the second extension of its hit Summer Mainstage production, Ring of Fire: The Music of Johnny Cash.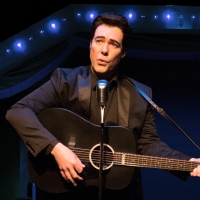 Florida Studio Theatre Extends RING OF FIRE: THE MUSIC OF JOHNNY CASH Through June 26
by A.A. Cristi - Jun 2, 2022
Due to audience demand, Florida Studio Theatre (FST) announces the extension of its opening Summer Mainstage production, Ring of Fire: The Music of Johnny Cash.
Geffen Playhouse Announces A WICKED SOUL IN CHERRY HILL Cast
by Stephi Wild - May 24, 2022
Geffen Playhouse announced the full cast for its world premiere production of A Wicked Soul in Cherry Hill, written by Matt Schatz (The Door You Never Saw Before, The Burdens) and directed by Mike Donahue (The Legend of Georgia McBride, Little Shop of Horrors).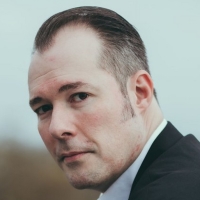 RING OF FIRE, A Rousing Musical Biography Of Johnny Cash, Opens Florida Studio Theatre 2022 Summer Mainstage Series
by A.A. Cristi - May 18, 2022
Florida Studio Theatre opens its 2022 Summer Mainstage Series with Ring of Fire: The Music of Johnny Cash, a raw and rousing tribute to "The Man in Black." Called "Crowd-pleasing" and "A real standout" by Houston Press, Ring of Fire tells Johnny Cash's remarkable life story through his iconic songbook.
Chester County Students to Debut in East Coast Premiere of Musical Comedy DREAMLAND
by Chloe Rabinowitz - May 16, 2022
A group of local teens have a rare theatrical opportunity usually only reserved for professional actors. Students from eleven area middle and high schools are ready to blast off in the East Coast Premiere of Dreamland by Chris Miller and Nathan Tyson.
Travis T. Kornegay Will Present AFRICAN AMERICAN EXCELLENCE IN MUSIC CONCERT
by Stephi Wild - Mar 25, 2022
This unique concert will focus on the performance and history of excellence in African American music. Performances will include well-known and a few obscure pieces by black performers, black composers, and black folk idioms.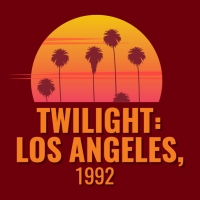 Rubicon Theatre Announces 'Welcome Home' Season
by Stephi Wild - Mar 11, 2022
The staff and board of Rubicon Theatre in Ventura will open the company's doors once again for the 2022-2023 "Welcome Home" Season.  
ALONE TOGETHER: Solo Shows By Ann Noble & Sky Paley Come to The Echo
by Stephi Wild - Feb 24, 2022
Two solo works by members of the Echo Theater Company are set for performances under the collective title Alone Together: Solos at the Echo. Conceived, written and performed by Ann Noble, Little Parts Hunts a Baby-Daddy will run Tuesdays at 8 p.m., March 15 through April 5. Created and performed by Sky Paley, Antiman can be seen every Sunday at 7:30 p.m., March 20 through April 10.
Scott Anthony Videos
VIDEO: New Jersey Repertory Company Presents WEST END FESTIVAL OF THE ARTS 2018
by Stage Tube - Sep 19, 2018
New Jersey Repertory Company is proud to present When the Circus Comes to Town, a Festival of the Arts that includes: Theatre Brut (32 short plays), live music, an art show, a photography exhibit, poetry readings, and new this year - an afternoon of children's storytelling.  It's a fundraiser for NJ Rep's West End Arts Center, serving the Long Branch community, and it's taking place September 20 - 30, at 132 West End Ave, Long Branch. For tickets or additional information call 732-229-3166 or visit njrep.org.