Click Here to Visit the College Center

Blogs are the opinions of the authors and do not necessarily reflect the opinions of BroadwayWorld. BroadwayWorld believes in providing a platform for open and constructive conversation.

Student Blog: My Cause Célèbre
Don't be ashamed of whether or not you have been able to find where you fit in the puzzle of life, the best things happen when you least expect them.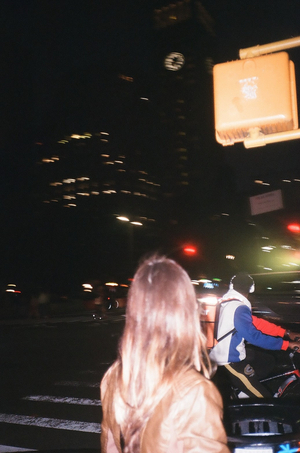 As you can tell by the title I so dearly contemplated on choosing (hint of my humor!), this month I've been relishing in the deep memories of my mind that I believe I'm going insane. Now, the only reason this may be happening, is simply the lack of new and stimulating experiences, which is how I've been feeling for some time now (so, 5 years?). I wish I knew who was to blame here, which is solely just me. I catch myself liking the idea more of staying at home and being "anti-social" than having to suck it up for 5 hours with someone I just am not "vibing" with. And it happens, guys.
I meet new people on a daily basis, but usually not through my own volition to do so. It's either at work or because I have a class with someone, but usually, I meet people who simply don't fulfill me or satisfy my type of personality. Excuse me if it sounds a tee bit extreme, but it's been TORTURE to find people I really like to be with. As pathetic as this sounds, I used to have friends who I looked forward to seeing every day, thus a surge of nostalgia creeps up on me. Though the point of the encounter was always at school, which if you think about it, I have no other choice but to attend (this will not be a rant against education, I promise) so it got me pondering for a while. All of the groups and "loads" of amigas I used to have been generally only because we saw each other at school every day, which looking back now, doesn't exactly mean it's a recipe for a fruitful and successful relationship. All we did was mostly talk about school, bad teachers, and gossip, and that's it...
Let me refer to my psychology book, which mentions that a lot of the time, humans make errors in recalling distant memories and believing they were fonder than what they used to be. Get my drift? With this in mind, the argument isn't as pastiche anymore, since I'm pretty sure I was never satisfied (disqualifying my days of adolescence, since I can't compare) with people I was "close" with. And it is funny since many people often look at old photos of themselves (baby photos and such) and remark "I wish I could go back". Yeah, but how are you so aware that you were happy? My parents have recognized this about me, which led to my discussion of it.
Note: this rant sounds a lot more negative than it should, I don't want to come off as passive-aggressive or anything along those lines. I'm blogging this so whenever I do look back on how I felt during my initial stages of college, I might hopefully be able to contest it when I'm finally with people I admire and enjoy hanging out with. So, I'll finish with this caveat to be taken lightly. Don't be ashamed of whether or not you have been able to find where you fit in the puzzle of life, the best things happen when you least expect them. Let's just pray that I keep that in my mind, too.
I must not forget to commemorate the life and talent of Mr. Sondheim. Thank you, sir!