PB POETRY FESTIVAL Invites Local Poets & Poetry Lovers To Upcoming Literary Events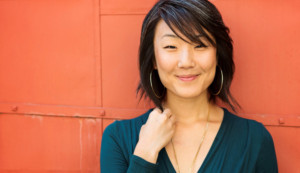 The Palm Beach Poetry Festival's Director Susan R. Williamson and Dr. Blaise Allen, Director of Community Outreach, today invited local poets and poetry fans to several upcoming literary events:
March 2 - 1 pm (Saturday)
The Writing on the Wall
A Poetry Workshop Facilitated by Freesia McKee
What kind of walls do we build around our poems? Are these walls helpful, or do they hinder the possibilities of a poem? In this workshop, participants will discuss how useful it can be to expand a "finished" poem and how "knocking down walls" can help writers expand their craft skills, as well as how formal constraints and other "walls" can actually help creativity flourish during the writing process. Facilitator Freesia McKee is author of the chapbook How Distant the City, and her work has appeared in Cream City Review, The Feminist Wire, Painted Bride Quarterly, and Gertrude among others, and she is the winner of the 2018 Patricia Goedicke Prize in Poetry.
Old School Square Crest Theatre
Classroom #6 (Upstairs)
51 N. Swinton Avenue in Delray Beach
561-243-7922
$10 per person
March 6 - 1 pm (Wednesday)
Bards of a Feather
Open-Mic Round Robin Poetry Reading
Participants should bring up to four poems, original or not, to share with the group. Nonpoets are welcome.
Green Cay Wetlands, Community Room
12800 Hagen Ranch Road in Boynton Beach
561-966-7000
FREE
April 1 at 7 pm (Monday)
National Poetry Month Film Series at Lynn University
A Quiet Passion
In this 2017 film, Cynthia Nixon delivers a brilliant characterization of the great American poet Emily Dickinson, who would not be recognized until after her death. Director Terence Davies poignantly evokes the cultural contexts of the period with which Dickinson struggled before finding transcendence in poetry. The film will be presented by Bonnie Bonincontri, Assistant Professor at Lynn University and editor of Quest, the university's arts journal.
Lynn University
Count and Countess de Hoernle International Center
Amarnick-Goldstein Concert Hall
3601 N. Military Trail in Boca Raton
FREE
April 4 at 7 pm (Thursday)
Visiting Poet Brynn Saito
Following the Brush: Japanese Poetic Poems, Then & Now
In collaboration with the Morikami Museum and Gardens
Award-winning California poet Brynn Saito will discuss the zuihitsu, a form of prose-poetry writing that emerged during Japan's 11th century. Closely translated as "following the brush," zuihitsu collects observations, notes, personal feelings, and quotes in a seemingly random and associative manner, leading to surprising, poignant poetic expressions. Saito will discuss how this form-and how Japanese culture, more generally-informs her work. She will close with a short poetry reading, book singing, and Q&A.
Morikami Theater
Morikami Museum and Japanese Gardens
4000 Morikami Trail in Delray Beach
Morikami Entrance Fee: $10 ($7 for members)
Note: All tickets are will-call and will be held at the theatre door for pick-up starting at noon.
April 6 at 1 pm (Saturday)
On Ekphrastic Poetry
Workshop & Lecture about Ludmila Pawlowska
Facilitator: Poet Stephen Gibson
This event is being held in conjunction with Icons in Transformation, a traveling modern art exhibition featuring more than 100 contemporary works by Russian-Swedish abstract expressionist Ludmila Powlowska. The exhibit recalls the icons the artist had seen in Russian monasteries and is running at St. Paul's Episcopal Church through April 7. Facilitator Stephen Gibson's poetry workshop will be on Ekphrasis poetry, poems which focus on other works of art, like paintings, photography, or sculpture, as their subjects. Workshop participants will explore how Ekphrasis, rather than being solely description, can help to explore each individual poet's sense of the world.
St. Paul's Episcopal Church
188 S. Swinton Avenue in Delray Beach
Fee: $10
May 4 - 1 pm (Saturday)
What is a Poem?
A Poetry Workshop Facilitated by Chloe Firetto-Toomey
Participants will navigate a scope of contemporary forms and practices with time dedicated to each: reading, class discussion, and freewriting. Students will be exposed to an eclectic range of work and asked to investigate what the mechanics of poems, the little engines of poems, are made of? The workshop will explore how images are constructed to create the world of the poem, how images build narratives, how words create worlds for the reader to reside within and create sensory experiences of the poem. How might a poem manipulate the reader's mood, body sensations? Students will practice ways to create tension with focus on concrete details, and how grammar, syntax, line breaks, control the speed and velocity of poems. The third and final section of the workshop will notice how poets use patterns to generate insights, the poem's heart-meat. This is an intense, crash-course, generative workshop. Facilitator Chloe Firetto-Toomey is an English-American MFA candidate in nonfiction at Florida International University, where she served as a teaching assistant and poetry editor for Gulf Stream Magazine.
Old School Square Crest Theatre
Classroom #6 (Upstairs)
51 N. Swinton Avenue in Delray Beach
561-243-7922
$10 per person
June 1 - 1 pm (Saturday)
This is Just to Say: What We Bring:
How Poets Use Their World
A Poetry Workshop Facilitated by William May
In this class, participants will look at how diverse poets have used references to other works, concepts and contexts from the world, imagery, sound and various tools of craft to deploy meanings that the reader will recognize and used these to create a context that allows the reader to gain a deeper understanding and a new perspective. Students will directly apply these ideas through a variety of exercises exploring the ways they can bring such specific dimensions of the world into their poems while exploring ways of using these tools to communicate concepts and experiences more deeply to readers. Facilitator William May is a graduate of Sarah Lawrence College, and the MFA program in Creative Writing at UNC-Greensboro, as well as studying poetry and writing internationally. He has studied with poets including Thomas Lux, Billy Collins, Stanley Plumly, Victoria Redel, and Vijay Seshadri.
Old School Square Crest Theatre
Classroom #6 (Upstairs)
51 N. Swinton Avenue in Delray Beach
561-243-7922
$10 per person
The 16th annual Palm Beach Poetry Festival will be held next January at Old School Square in Delray Beach. The Festival will feature top poets at numerous ticketed public events, including readings, talks, interviews, panel discussions and more. Poetry workshops will be offered for which applications are required.
The Palm Beach Poetry Festival 2019 was presented in partnership with Old School Square and was generously sponsored by Art Works of the National Endowment for the Arts, Morgan Stanley, The Legacy Group of Morgan Stanley's Atlanta, GA office, the Cultural Council of Palm Beach County, The Tourist Development Council of Palm Beach County; the Board of Commissioners of Palm Beach County, The Palm Beach Post, a grant from Visit Florida, WLRN-FM, and Murder on the Beach, Delray Beach's independent bookseller.
In 2010, the Palm Beach Poetry Festival received an Arts Challenge Grant from The John S. and James L. Knight Foundation; and in 2011, it was presented with The Muse Award for Outstanding Cultural Organization (with a budget under $500,000) by the Cultural Council of Palm Beach County.
For more information about the Palm Beach Poetry Festival, please visit www.palmbeachpoetryfestival.org.
Related Articles View More Miami

Stories

Shows
More Hot Stories For You