Handle With Care Plays At Levis JCC's Sandler Center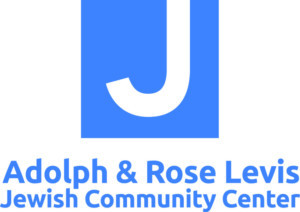 The Adolph & Rose Levis Jewish Community Center's Sandler Center is excited to continue its powerful season line-up at its black box stage theater this Spring. "Theater at the J" presents professional musicals, comedy, drama and cabaret performances and has quickly become a destination for theatre-lovers in the West part of South Palm Beach County.
The Spring line-up is a true testament to the range in subject matters presented by "Theater at the J.
March 8 - 18: Handle with Care - Circumstances both hilarious and tragic bring together a young Israeli woman ?who has little command of English, and? a young American man who has little? command of romance. Is their inevitable love an accident or destiny? Handle with Care was chosen as The New York Times Critics' Pick. Show times/dates are as follows: March 8, 10, 15, 17 at 7:30 p.m.; March 11, 15, 18 at 2 p.m.
April 11: The Dachau Album:?An Interfaith Holocaust Project with Avi Hoffman and Shari Unger?
When Dachau concentration camp survivor Arnold Unger came to the United States in 1947, he brought a leather-bound album of 30 color drawings that show sequential narrative of life and death in the camp. The artwork was created by Roman Catholic Polish political prisoner Michael Porulski, who was liberated from Dachau and eventually died alone and penniless. This is the compelling story of these two men and relates the experience of the Holocaust in a way never depicted before. This new discovery is being revealed to the public for the first time. This program is made possible by a generous gift from Tom Gordon through the Ann Gordon Holocaust Fund established in honor of his mother. Show time and date as follows: Wednesday, April 11 at 2 pm. General Admission: $18, Member Pricing Not Available.
"Theater at the J" productions are presented by the Levis JCC Sandler Center, located at 21050 95th Avenue S. (off Glades Road between Lyons Road and US 441) in Boca Raton. To purchase tickets, visit the Levis JCC Box Office or call 561-558-2512. VIP Reserved Seating is $40 and General Admission Seating is $30. These professional theater productions feature preferred seating, concessions and no service charges. Online, VIP and group ticket sales available.
For additional information, contact 561.558.2520 or visit levisjcc.org.
About Arts & Learning Memberships
A&L Platinum Memberships ($550) and A&L Gold Memberships ($75) are offered on a yearly basis September 1 - August 31. Gold Members enjoy significant discounts and Platinum Members enjoy a vast selection of programs at no cost. Combined Levis JCC Sports & Wellness and A&L members enjoy special discounts. For membership details and a complete list of benefits, call the Sandler Center at 561-558-2520. Membership is not required to attend programs.
About the Levis JCC Sandler Center
The Levis JCC's Phyllis & Harvey Sandler Center, which highlights renowned talent from artists and actors to authors and so much more, gives adults of all ages and faiths an opportunity to connect with others who share similar interests in continuing education, travel and social events. Learn more at levisjcc.org/culture.
About the Levis JCC
The Adolph & Rose Levis Jewish Community Center is the cornerstone of the South Palm Beach County Jewish community and a place for thousands to connect each year. promotes and enhances Jewish culture, heritage and values through educational, spiritual, social, wellness and recreational programs for individuals of all ages. With a preschool, summer camp, family activities, athletics, cultural arts, adult enrichment and special needs programming, as well as a Thrift Shop for bargain hunters, the Levis JCC offers something for everyone. Learn more at levisjcc.org.