CULTURE & COCKTAILS to Conclude Season with WAYNE HOSFORD & STARS OF TOMORROW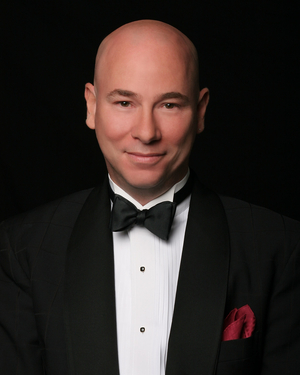 Dave Lawrence, President & CEO of the Cultural Council for Palm Beach County today announced that the final presentation of the 15th season of the popular series CULTURE & COCKTAILS will be held next month at The Colony Hotel Coral Ballroom, located at 155 Hammon Avenue in Palm Beach.
April 20
& Stars of Tomorrow
Their annual musical finale of this series will feature a conversation with and performance by Wayne Hosford, an award-winning entertainer, singer, comedian, actor and composer, who tickles the keys regularly at Club Colette in Palm Beach, was featured in five different shows at The Colony Hotel's Royal Room, and has appeared with many cabaret giants (Michael Feinstein, Ann Hampton Callaway, Marilyn Maye). He will introduce musical performances by some amazing young talents, including:
+ Tyler Corbett, 11, a sixth grader at St. Vincent Ferrer School, has performed in shows both there and at the Lake Worth Playhouse, and is a three-year member of the Delray Summer Sing Camp.
+ Kai Olivia Koren, 17, is the recipient of the 2016 Young Artist's Award for the Society of the Great American Songbook, and has performed with her musical mentors Jill & Rich Switzer, and at such legendary venues as the Palladium, Carnegie Hall, Birdland Jazz Club, and the Kravis Center for the Performing Arts.
+ Kaylee Owen, 8, a second grader at Plumosa School of the Arts, performs as both a singer and pianist with the hip-hop dance club, K-2 Choir, and the Delray Summer Sing Camp.
+ Zachary Lee Williams, a 16-year-old piano player who has performed with the Kretzer Kids, has been described as "an old soul with a classy touch, defying his young age."
Interviewed by Kathi Kretzer, Founder & President of the Kretzer Music Foundation.
Admission to each CULTURE & COCKTAILS event is $75 per person in advance; $85 at the door, $125 for VIP Seating, and FREE for Supporter, Contributor, Patron and Business Arts Partner level members of the Cultural Council. All proceeds go to support the nonprofit Cultural Council for Palm Beach County. For membership information, please contact Debbie Calabria at 561.472.3330.
Each event runs from 5 to 7 pm, with registration and cocktails from 5 to 5:45 pm, and the "Conversation" from 5:45 to 7 pm, including audience Q&A. The Colony will serve complimentary beverages and an array of specially prepared hors d'oeuvres before each CULTURE & COCKTAILS conversation.
People interested in attending CULTURE & COCKTAILS can RSVP before each event by calling the Cultural Council at (561) 471-2901.
Topics and speakers are subject to change depending upon the availability of scheduled participants.
For more information, including a comprehensive calendar of cultural events in The Palm Beaches, visit www.palmbeachculture.com.