Arts Garage in Delray Beach To Present Two Thought-Provoking Plays in December
Learn more about Family Tree and Tap Dancing Through Auschwitz here!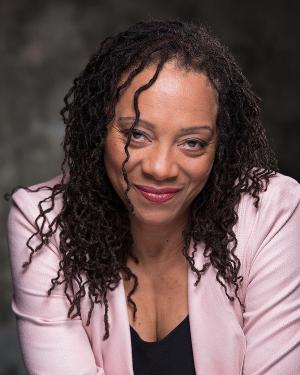 Arts Garage is presenting two thought-provoking plays in December.
December 9 (Friday) at 8 pm
December 11 (Sunday) at 7pm
Family Tree: A Christmas Comedy
Enjoy the laugh-filled world premiere of Family Tree, a full-length Christmas Comedy about a slightly dysfunctional family all under the same roof for the holidays. Pull up a chair and join "The Pacola Family" for this funny, fresh, and modern take on what it's really like when family is together and home for the holidays.
Tickets: $40
December 22 (Thursday) at 7:30 pm
December 24 (Saturday) at Noon
Tap Dancing Through Auschwitz
A Play by Tyler Ellman
Directed by Christine Barclay
(Presented in collaboration with BARCLAY Performing Arts)
Tap Dancing through Auschwitz follows five high school seniors as they visit the infamous concentration camp Auschwitz, on a trip known as The March of the Living. While in the midst of their own life transitions, their entire world is flipped upside down as they bear witness to the horrors of their ancestors' past. This coming-of-age story shows the inevitable relationship between light and darkness, suffering and hope, and misery and faith. Inspired by true events, this play is an edgy yet eye-opening experience that diverges from the typical classroom setting-incorporating a racy and colloquial dialogue that creates a familiarity with young audiences. Thus, forming a bridge between the younger generation and the history of the past, which cannot stand to be ignored.
Tickets: $30, $35
And coming early next year:
February 10 (Friday) at 8 pm
The Spirit of Harriet Tubman
A One Woman Show by Leslie McCurdy
(With music by Bishop Moore & the Straghnettes of the Straghn & Sons Tri-County Funeral Home)
On a barren stage with only a trunk of costumes, Leslie McCurdy thrills her audience with her passionate portrayal of The Spirit of Harriet Tubman. For a breath-taking hour, she embodies Tubman's immortal spirit from early childhood to her elder years.
Tickets: $30
| | |
| --- | --- |
| Vote Now for the 2022 BroadwayWorld Miami Metro Awards | |
| voting ends in | |
More Hot Stories For You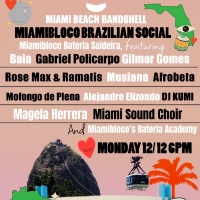 Gabriel Policarpo, Gilmar Gomes, Mauricio Baia & More to Perform at Miamibloco Brazilian Carnaval Social

December 6, 2022

Miamibloco will bring the spirit of Carnaval to Miami during its second Brazilian Social, taking place on Monday, December 12th, at the Miami Beach Bandshell. The event will take place from 6 pm-10 pm.
---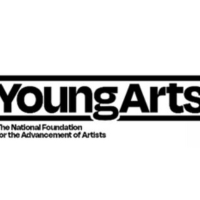 YoungArts Announces 2023 Winners

December 6, 2022

YoungArts has announced the 2023 YoungArts award winners— 702 of the most accomplished young visual, literary and performing artists from across the country. YoungArts award winners join a distinguished community of artists and are offered creative and professional development support throughout their careers.
---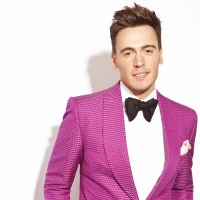 Broadway & TV Star Erich Bergen Headlines Immersive New Year's Eve At The Wick

December 5, 2022

The Wick Theatre and Museum Club is going global this New Year's Eve! The recently redesigned venue will offer an incomparable celebration to ring in 2023. From an immersive international dining experience to a concert by Broadway, film, & TV star Erich Bergen, this extravaganza will impress Father Time!
---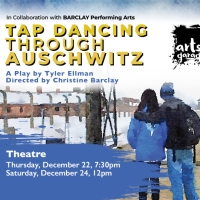 Arts Garage Issues Public Statement By Playwright Tyler Ellman On Antisemitism & The Holocaust

December 5, 2022

Marjorie Waldo, President & CEO of Arts Garage, has issued a public statement on antisemitism and the Holocaust by playwright Tyler Ellman, who's play Tap Dancing Through Auschwitz will be presented at Arts Garage on December 22 and 24.
---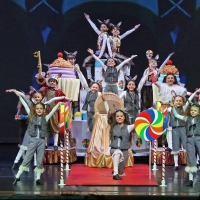 MOUSE KING Will Return to South Miami This Month

December 3, 2022

The scintillating MOUSE KING is set to make its ninth consecutive holiday run at The Mandelstam Theater. Conceived by Sesame Street and Jim Henson Company veteran Noel MacNeal, and the award-winning singer-songwriter and prolific composer of children's musical theater Jim Camacho, MOUSE KING is a spellbinding musical that reimagines the famed story of The Nutcracker as told by the nutcracker's adversaries - the mice.
---