Review: BWW's Shari Barrett Selects Her Favorite Plays in 2018
The month marks the start of my 7th year as a reviewer for Broadway World Los Angeles.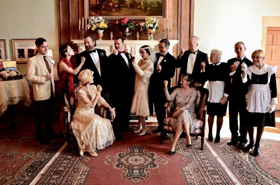 With awards season in full bloom each January, many people ask me what my favorite shows were for the previous year. Since I see 3-5 shows per week, that is a difficult and time-consuming task for me to accomplish. But for 2018, I decided to go back through all the 188 reviews/articles I wrote for every show I saw and selected my top shows month-by-month. And what fun it was to go back and select one photo from each of the top 39 shows I selected, a few of which will appear in this post.
I posted all the reviews/articles for listed shows on either Broadway World Los Angeles or as my Stage Page column in the Culver City News, then shared links to them on each show's Better Lemons page.
Here is the list of My Favorite Plays in 2018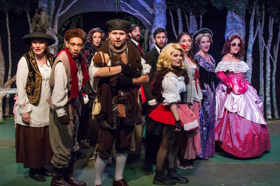 January
Into the Woods - Cupcake Studios
The Manor by Theatre 40 - Greystone Mansion
Billie Holiday Live - Hologram USA Theater
February
A Walk in the Woods - Actors Co-op
The Flying Lovers of Vitebsk - The Wallis
Six Characters in Search of a Play - Celebration
Dessa Rose - Chromolume Theatre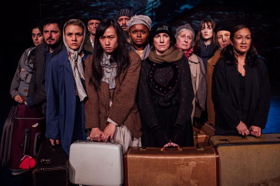 March
The New Colossus - Actor's Gang
A Man for All Seasons - Actors Co-op
Quartet - Little Fish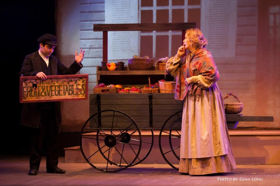 April
The Immigrant - Sierra Madre Playhouse
Dear John, Why Yoko by Anzu Lawson - Cal State LA
Lost in the Light - The Blue Door
May
Violet - Actors Co-op
Blues in the Night - The Wallis
Boing, Boing - Morgan Wixson Theatre
June
One Flew Over the Cuckoo's Nest - After Hours Theatre Company at Six01 Studios
Cabaret - Celebration Theatre
Sex and the Musical - 3 Clubs
July
Hershey Felder as Beethoven - The Wallis
The Rocky Horror Show - Maverick Theater
Bucket List Cabaret: Dark and Dirty - 3 Clubs
Mutt House - Kirk Douglas Theatre
August
Ain't Too Proud - Ahmanson
Arrival and Departure - Fountain Theatre
Paradise - A Divine Bluegrass Musical Comedy - Ruskin Group
September
Famous - 11:11 Experience
Silence! The Musical - Bucket List Theatre
26 Pebbles - Theatre 40
The Cake - Geffen Playhouse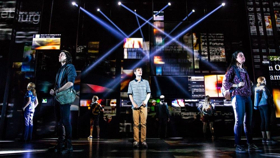 October
Dear Evan Hansen - Ahmanson
Murder on the Orient Express - La Mirada Center for the Performing Arts
Return to the Forbidden Planet - Rubicon Theatre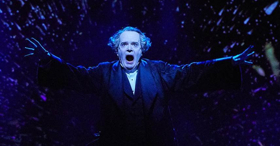 November
A Christmas Carol - Geffen Playhouse
The Color Purple - Greenway Court
The Woman Who Went Into Space as a Man - Son of Semele Theater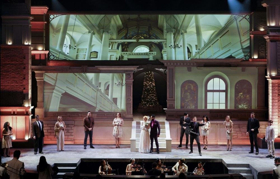 December
Love Actually Live - The Wallis
Dixie's Tupperware Party - Kirk Douglas Theatre
Wink - Zephyr Theatre