Photo Flash: The Stars Gather Under The Stars For the Great Jose Iturbi at The Hollywood Bowl
On Thursday, July 12th, Hollywood maven and powerhouse, Donelle Dadigan, (Co-Founder of the Jose Iturbi Foundation/President & Founder of The Hollywood Museum, Chairman of The Hollywood Chamber of Commerce) invited a select group of VIPs for an evening of dinner and a concert at The Hollywood Bowl as the Los Angeles Philharmonic presented an evening of Rachmaninoff: Piano Concerto No.2 under the stars with Behzod Abduraimov on piano and conductor, Gustavo Dudamel.
The evening was sponsored by The Jose' Iturbi Foundation (
https://www.joseiturbifoundation.org/foundation.php
), created in 1985 by Marion Seabury and
Donelle Dadigan
. This not-for-profit 501(c)(3) organization was founded in memory of concert great, José Iturbi. The foundations namesake, has been recognized as the world's greatest classical pianist during the 1930's - 1970's and the most popular classical musician until his death. Iturbi enjoyed long term friendships with many of Hollywood's golden era greats. Throughout the years, he worked and socialized with
Kathryn Grayson
,
Gene Kelly
,
Frank Sinatra
,
Mary Astor
,
Rita Hayworth
, Orsen Wells,
Mickey Rooney
,
Judy Garland
,
Red Skelton
,
Eleanor Powell
,
Edward G. Robinson
,
Clark Gable
, Ethyl Barrymore,
Mario Lanza
,
Walter Pidgeon
,
Roddy McDowall
, Xavier Cougat,
Jane Powell
,
Margaret O'Brien
,
Jimmy Durante
,
Cary Grant
,
June Allyson
,
Van Johnson
,
Lena Horne
,
Lucille Ball
and
Desi Arnaz
,
George Burns
and
Gracie Allen
, and many more. His influence with industry talent continues today, as among the celebrated guests in attendance at The Hollywood Bowl were
Paul Sorvino
(Goodfellas),
George Chakiris
(Academy Award Winner),
Carolyn Hennesy
(True Blood, Cougar Town, General Hospital),
Marion Ross
(Happy Days), Jim Meskimen (Impersonator/Comedian),
Julie Newmar
(Tony Award Winner / Batman),
Alison Arngrim
(Little House on the Prairie),
Lee Purcell
(Emmy Nominated Actress), and
Michael Learned
(Four time Emmy winner). "When I was a kid I remember Jose Iturbi from those great MGM musicals with
Kathryn Grayson
,
Jane Powell
, and
Mario Lanza
. Great stuff for a young person to be exposed. The other night, thanks to
Donelle Dadigan
and the Jose Iturbi Foundation, we were treated to a magical evening of Rachmaninoff, conducted by
Gustavo Dudamel
with extraordinary pianist Behzod Abduraimov. Im sure Jose Iturbi would have been proud!!! It was a truly beautiful and moving experience!" remarked, Academy Award winner,
George Chakiris
. Emmy winner,
Carolyn Hennesy
added, "Jose Iturbi would have been, like the rest of us, stunned and awed by Behzod Abduraimov's performance of the Rachmaninoff Piano Concerto No. 2. It's possible I've never seen anything like it; certainly not in recent memory. He's superhuman. The whole evening was a delight." José Iturbi was the first classical artist to break all classical recording sales and reach the sale of one million copies of a single record. Thanks to Iturbi's legions of fans, he did it twice and received two gold records for his "Polonaise in A Flat"(Military Polonaise) by Chopin in 1950, and "Clair de Lune" by Debussy in 1953. In addition, Iturbi was the first classical musician to receive a star on Hollywood's world-famous Walk of Fame on Hollywood Boulevard. Many may have thought that it would have been
Elvis Presley
or the Beatles to have received this distinction, but it was José Iturbi! The José Iturbi Foundation is dedicated to continuing the legacy of José Iturbi, to fulfill his wish to make classical music accessible and enjoyable to people of all ages and walks of life, and to fulfill his desire of bringing to the public's attention today's greatest emerging talents and prize-winning musicians. Accomplishments of the José Iturbi Foundation include sponsoring the José Iturbi Gold Medal Series dedicated to presenting classical artists in the world class, state-of-the-art Southern California venue, Cerritos Center for the Performing Arts; starting the painstaking process to preserve and restore the original master recordings of José Iturbi and his sister, concert pianist Amparo Iturbi and the José Iturbi International Music Competition. The foundation's goal is to globally expand the passion for classical music through dynamic competition and compelling live performance. The foundation gave away more than $870,000 in prize money to the winners of the José Iturbi International Music Competitions. The competition distinguished itself with giving the largest cash prize for first place winners for piano and voice in the world! The Jose Iturbi Foundation and
Donelle Dadigan
are doing such wonderful work sharing the uplifting joy of classical music to young people "One note at a time." commented two time Emmy nominated actress,
Lee Purcell
. While two of America's most respected TV moms declared "How wonderful! Thank you
Donelle Dadigan
and The Jose Iturbi Foundation for your remarkable work and this great gift - an entrancing evening!"-
Marion Ross
(Happy Days & critically acclaimed author of "My Days: Happy and Otherwise") and four time Emmy winning actress,
Michael Learned
(Waltons) saying "I cant think of a more impressive legacy to leave than that of Jose' Iturbi. I was a fan when he was alive and that respect has only grown for both he and his Goddaughter,
Donelle Dadigan
, as they insure a future for the arts in this country and the world." Throughout his long career, José Iturbi concertized to adoring fans and sold-out audiences in every corner of the world. It was commonplace at Iturbi's concerts for the overflow audience to be seated on stage. This remained his standard from the 1920's and for the next five decades through the 1970's! Excitement always accompanied Iturbi on his concert tours! America's favorite TV bad girl,
Alison Arngrim
(
Nellie Oleson
/Little House on The Prairie) concluded with "The Jose Iturbi Foundation prides itself on 'popularizing classical music ... one note at a time!" and last night was a shining example. You don't usually go to a classical concert expecting to see the crowd up on its feet roaring and cheering and screaming for more, but that's what happened! If this is how the Iturbi foundation throws a party, they should have no trouble bringing the classics to young audiences!"
Photo Credit: Bill Dow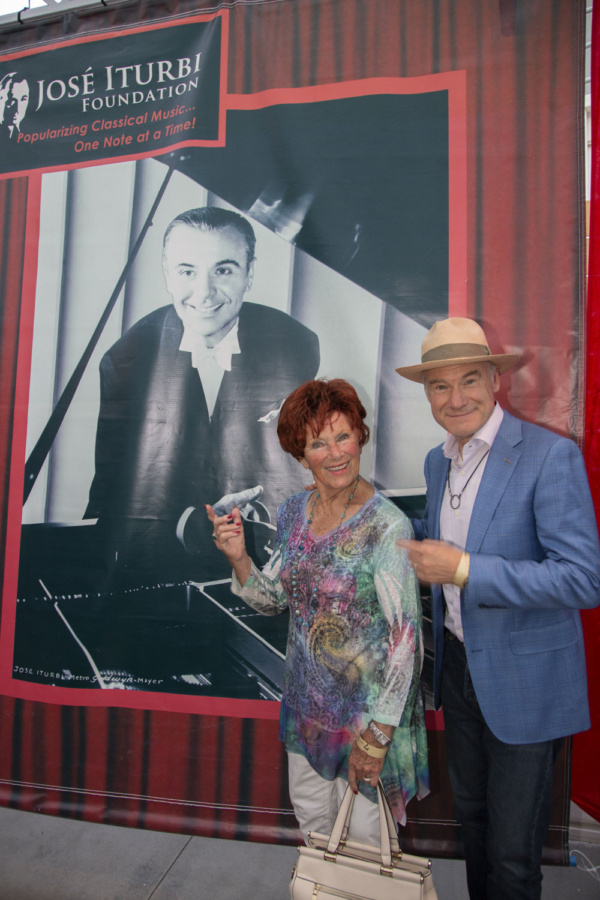 Marion Ross, Jim Meskimen

Paul Sorvino, Donelle Dadigan and Lee Purcell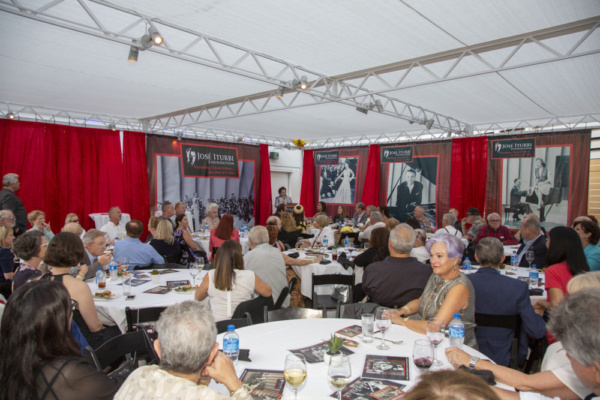 Donelle Dadigan address' the Concert VIPs at pre-dinner event

Julie Newmar and Donelle Dadigan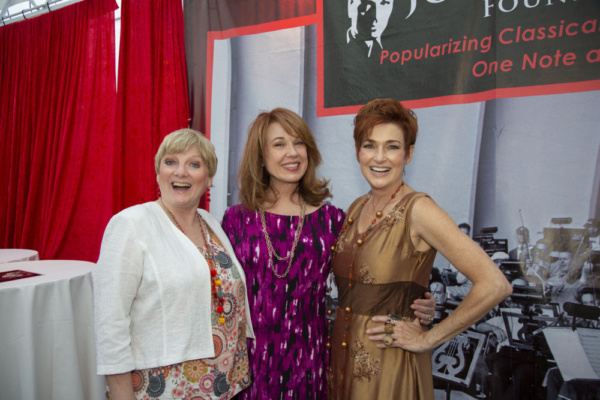 Alison Arngrim, Lee Purcell and Carolyn Hennesy

Donelle Dadigan, Bob Schoonover and Alison Arngrim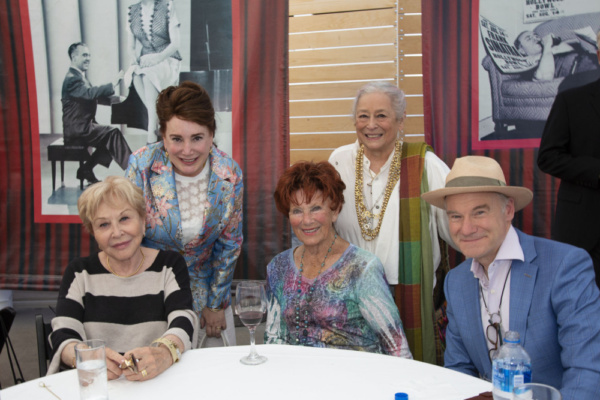 Michael Learned, Donelle Dadigan, Marion Ross, Joan Quin and Jim Meskimen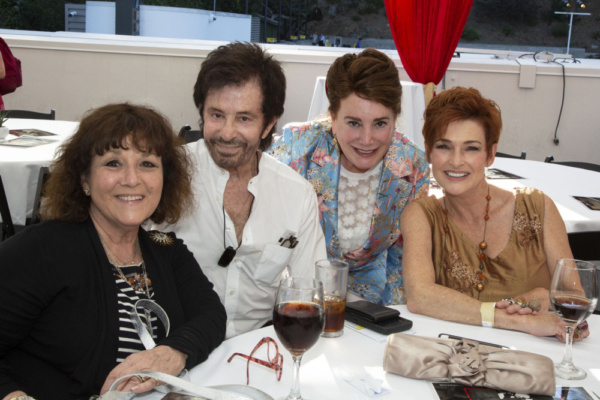 Claudia Cagan, George Chakiris, Donelle Dadigan and Carolyn Hennesy

George Chakiris, LA Councilman Mitch O'Farrell, George Braukman, Julie Newmar, Steve Nycklemoe, Donelle Dadigan and Carolyn Hennesy

George Chakiris, Julie Newmar, Carolyn Hennesy, Alison Arngrim, Donelle Dadigan, Lee Purcell, Marion Ross, Paul Sorvino, Jim Meskimen, Michael Learned and DD Sorvino