Latest News on Mario Lanza
Latest News on Mario Lanza
Mario Lanza News

Savannah VOICE Festival To Celebrate Human Voice With Concerts Of Many Different Genres
by A.A. Cristi - Aug 2, 2022
The Savannah VOICE Festival celebrates the beauty of the human voice with concerts featuring many different genres of song during this tenth anniversary season, which runs from August 7-21.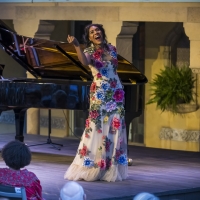 Review: J'NAI BRIDGES At Caramoor
by Peter Danish - Jul 14, 2022
Mezzo delivers powerful evening of song highlighting African American composers. On a spectacularly beautiful evening, in a spectacularly beautiful venue (Caramoor's Spanish Pavillion) the birds were singing brightly, children were running around playfully (some continued to do so right through the recital!) and J'Nai Bridges showed clearly why she is the 'it girl' of opera in 2022.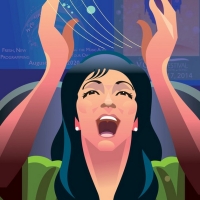 Line Up Announced For Savannah VOICE Festival's Tenth Anniversary Season
by A.A. Cristi - Jun 1, 2022
Themed "Voices from Beyond," the Savannah VOICE Festival (SVF) offers an impressive lineup for their highly anticipated 2022 10th Anniversary Season. Tickets are now on sale for the Festival which will be staged from Aug. 7 – 21, 2022, at a range of venues in Savannah, and will feature presentations from opera, musical theatre and popular song. 
BWW Interview: Catching Up With MARIO 101!'s Sean Patrick Murtagh
by Stephen Mosher - Apr 9, 2022
The operatic cabaret singer has a new CD in the works... and a new love.
Opera San José Names Semi-Finalists for Irene Dalis Vocal Competition
by Marissa Tomeo - Apr 9, 2022
This May, Opera San José will play host to the nation's next generation of opera stars during its Irene Dalis Vocal Competition, named for the internationally-acclaimed mezzo-soprano who founded Opera San José.

Verdi Chorus Presents RITORNA VINCITORI! This November
by A.A. Cristi - Oct 7, 2021
Led by Founding Artistic Director Anne Marie Ketchum, the Verdi Chorus is the only choral group in Southern California that focuses primarily on the dramatic and diverse music for opera chorus. 
Opera Mississippi Announces 2021-22 Season
by Stephi Wild - Aug 27, 2021
The 76th season begins with the first of the company's cabaret performances at Duling Hall on Monday, September 13 with Lady Sings the Blues: A Tribute to Billie Holiday featuring Rhonda Richmond.
Sean Patrick Murtagh And Micah Young to Return To The West Bank Cafe
by Chloe Rabinowitz - Jul 15, 2021
The West Bank Cafe is thrilled to welcome back Sean Patrick Murtagh and Micah Young for a much-anticipated encore evening music and laughter. The uptown duo are thrilled to be welcomed back and performing in the vibrant heart of Midtown at the legendary venue.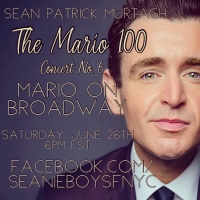 Sean Patrick Murtagh to Present The Mario 100! Concert No. 6 â€" MARIO ON BROADWAY
by Chloe Rabinowitz - Jun 9, 2021
The Mario 100! Concert No. 6 – Mario on Broadway.  Sean Patrick Murtagh has announced the sixth concert in his yearlong celebration of the Mario Lanza Centennial.  The MAC Award winner will present an evening of Broadway Classics as immortalized by the Golden Tenor of Hollywood, Mario Lanza. 
Mario Lanza Videos
STAGE TUBE: Sneak Peek At Julian Ovenden's New Album!
by Stage Tube - Feb 29, 2016
Julian Ovenden is not who you think he is. Sure, you'll have seen him a lot on television including Foyle's War and as the scheming Charles Blake in Downton Abbey, but his new album, Be My Love (released April 22nd on East West Records), is the culmination of 33 years of musical training.