Photo Flash: THE WIZARD OF OZ Celebrates Opening at the Pantages
THE WIZARD OF OZ national tour, with old standards and new music written by Tim Rice and Andrew Lloyd Webber and a book adapted by Lloyd Webber and Jeremy Sams, opened at Hollywood's Pantages Theatre last week on September 18. BroadwayWorld has photos from the opening night festivities below!
Oz cast members also walked the red carpet including Danielle Wade (Dorothy), who was chosen by the Canadian public through CBC TV's "Over The Rainbow." Danielle was joined by one of Canada's most respected and honored actors: Gemini-winner, film and theatre veteran, Cedric Smith (Wizard;) actor/choreographer Mike Jackson (Tin Man) whose credits include Chicago, Broadway/U.S. tour, Contact, U.S. tour;) Lee McDougall (Lion) star of Mamma Mia! (Toronto/U.S. tour) and a Dora Award winner for his play High Life; Jamie McKnight (Scarecrow), known for his performance in The Producers (Toronto) and as one of the Canadian Tenors; Robin Evan Willis (Glinda), star of many Shaw Festival productions; and Broadway and national tour veteran Jacquelyn Piro Donovan (Wicked Witch of the West) who has been featured in Les Miserables, Miss Saigon, How the Grinch Stole Christmas, and Closer Than Ever.
Produced by Bill Kenwright, The Really Useful Group, David Mirvish, Troika Entertainment, Warner Bros. & TheNederlander Organization this first North American tour of the new stage adaptation of THE WIZARD OF OZ and its stop at the Pantages Theatre opened September 17 and will continue its limited 3 week engagement through October 6, 2013. THE WIZARD OF OZ had its North American premiere on December 20, 2012 in Toronto, ON, at the Ed MirvishTheatre.
Individual tickets for THE WIZARD OF OZ may be purchased online at www.HollywoodPantages.com or www.Ticketmaster.com or by phone at 1-800-982-2787. Tickets may also be purchased in person at the Pantages Box Office and all Ticketmaster outlets. The Pantages Theatre is located at 6233 Hollywood Boulevard, just east of Vine Street, and the box office opens daily at 10am except for holidays.
For more information on THE WIZARD OF OZ, visit www.WizardOfOzTheMusical.com. For tickets or more information about the Los Angeles engagement of THE WIZARD OF OZ, please visit the Pantages Theatre's official website, www.HollywoodPantages.com.
Photo Credit: Nathan Sternfeld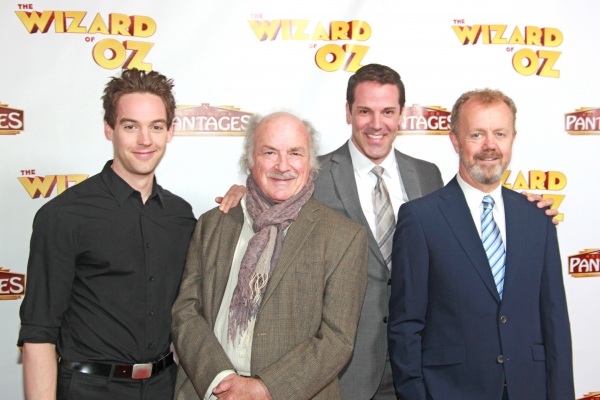 Jamie Mc Knight (Scarecrow), Cedric Smith (Wizard), Mike Jackson ((Tin Man), Lee MacDougall (Lion)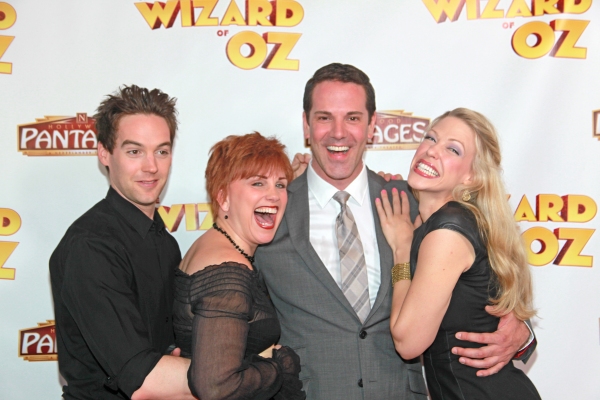 Jamie Mc Knight, Jacquelyn Piro Donovan (Wicked Witch), Mike Jackson, Robin Evan Willis (Glinda)

Pentatonix : acapella group (TheSing-Off/NBC)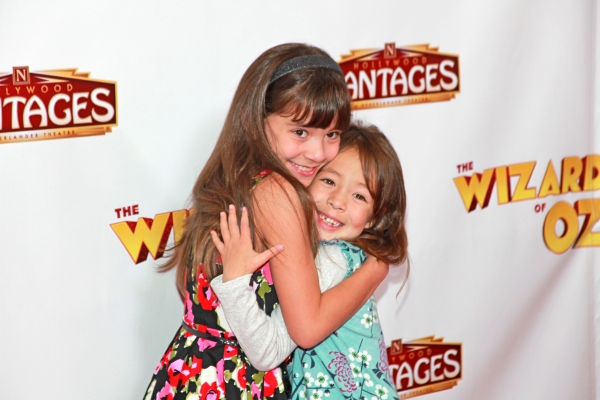 Chloe Noelle(True Blood), Aubrey Anderson-Emmons (Modern Family)

George Chakiris (Westside Story)

sibs: Raini Rodriguez (Austin and Ally) w/ Rico Rodriguez (Modern Family)

Obba Babatunde (That Thing You Do!)

Corbin Bleu (Dancing With the Stars)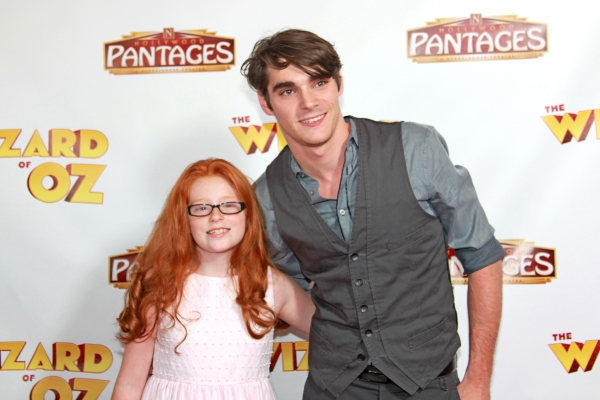 sibs Lacianne Carriere (It's Always Sunny in Philadelphia) , RJ Mitte (Breaking Bad)

Toto, Cedric Smith/Wizard,Dorothy aka "Judy Garland",Danielle Wade /Dorothy,Mike Jackson/Tin Man at the After Party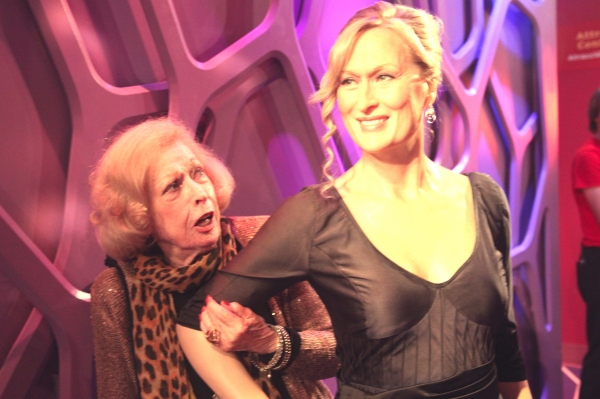 Jane Kean (Honeymooners) with Tussauds' "Meryl Streep"

Tussauds' "Marilyn Monroe" holds court with 2 Totos too!