Photo Flash: Rattlestick Playwrights Theater Holds Reception for Upcoming LA Premiere of SLIPPING
The Los Angeles Premiere of Slipping will begin on Saturday, April 6, and run through Sunday, May 5, 2013, as Rattlestick Playwrights Theater's first LA production. The show will play Elephant Stage's Lillian Theatre, 1076 Lillian Way in Los Angeles, Calif. Scroll below for photos from Rattlestick's reception for Slipping, held at the Beachwood Cafe on Tuesday, February 12, 2013 in Los Angeles!
Slipping follows the emotional trajectory of 17-year old Eli, after the violent suicide of his beloved father. Alone, numb, and friendless after this tragedy, the jaded high-school senior moves with his English professor mom from San Francisco to a fresh start in Iowa. A new relationship with a boy at school exposes Eli again to the possibility of closeness and the danger of being swallowed by it. Written and directed by Daniel Talbott.
The cast features: Eli - Seth Numrich (Golden Boy, War Horse, The Merchant of Venice on Broadway; Iphigenia at Signature; the New York production of Slipping); Jake - MacLeod Andrews (Slipping in New York; Too Much Memory at piece by piece/Rising Phoenix Rep); Chris - Max Hamilton (professional stage debut; UCLA productions of RENT and Neon Boneyard); Jan - Wendy vanden Heuvel (Resurrection Blues by Arthur Miller at the Guthrie Theater; Counting The Ways/Talk To Me Like the Rain... at the Magic Theater; A Movie Star Has To Star in Black and White at Signature).
Slipping was originally workshopped and developed at The Royal Court Theatre and Rattlestick. It was given its world premiere in Chicago by The Side Project, directed by Adam Webster. In New York, the play premiered at Rattlestick Playwrights Theater under the direction of Kirsten Kelly. The New York production of Slipping was named one of the top ten plays of 2009 by The Advocate.
Based in New York's West Village, Rattlestick Playwrights Theater presents diverse, challenging, and often controversial plays that otherwise might not be produced, in order to foster the future of American theater. The multi-award-winning company is the recipient of the 2007 Ross Wetzsteon Memorial OBIE Award, which recognized the organization for its work and mission: developing and producing innovative new plays.
Well-known as one of the edgiest Off-Broadway venues, Rattlestick is a playwrights' theater, which seeks out unique voices and excellence in the craft. The organization's focus is on getting bold new works up and out to the public. Rattlestick is interested in stories that are edgy, human and honest. While not everyone will always like the plays, at a minimum, audiences will be provoked to think. Rattlestick seeks out writers who are working ambitiously and fearlessly for their art. By guaranteeing a second production, Rattlestick gives its playwrights permission to take chances and, potentially, even to fail. In creating an atmosphere that fosters risk-taking, Rattlestick encourages playwrights to challenge themselves to realize their full creative potential.
With a core operational focus of launching mainstage Off-Broadway productions, Rattlestick has produced over 60 world premieres in the past 17 seasons. Now in its 18th season, Rattlestick continues to introduce new writers. Playwright and artist mentors have included Edward Albee, Jon Robin Baitz, Zoe Caldwell, Arthur Kopit, Craig Lucas, Joe Mantello, Terrence McNally, Marsha Norman, and Adam Rapp.
In bringing productions to Los Angeles, the media capital of the world, Rattlestick is exploring ways to creatively collaborate with the local theater, film and television communities. Screens are ubiquitous in our culture; video has replaced printed text as the main mass communication mode for many Americans. Rattlestick sees this as a great opportunity for talented playwrights. After all, some of the best new art now happens on television, and, as a medium for storytelling, it shares many characteristics with theater. Writing for television also enhances a writer's facility, which, in turn, helps them write better plays.
Ticket prices will vary up to $34, with discounts available for theater artists, students and seniors. Advance ticketing will be available online through http://rattlestick.org starting in February.
Photo Credit: Ryan Miller/Capture Imaging


The crowd during a reception for New York's Rattlestick Playwrights Theater to celebrate its upcoming Los Angeles production of Daniel Talbott's "Slipping".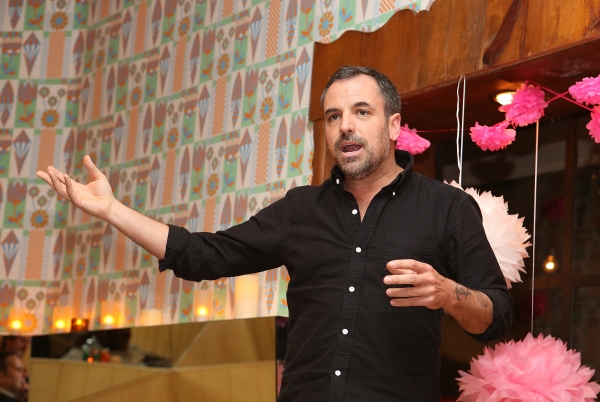 Playwright Craig Wright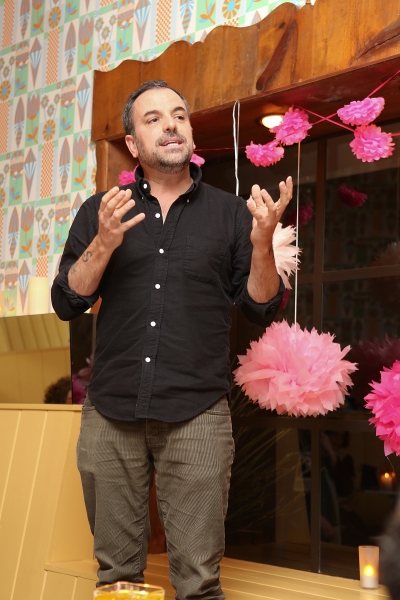 Playwright Craig Wright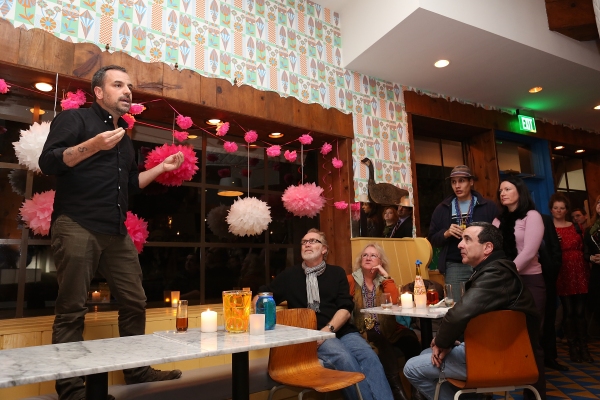 Playwright Craig Wright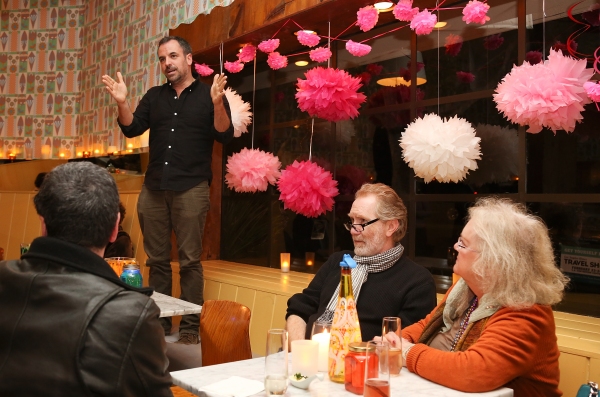 Playwright Craig Wright

Playwright Daniel Talbott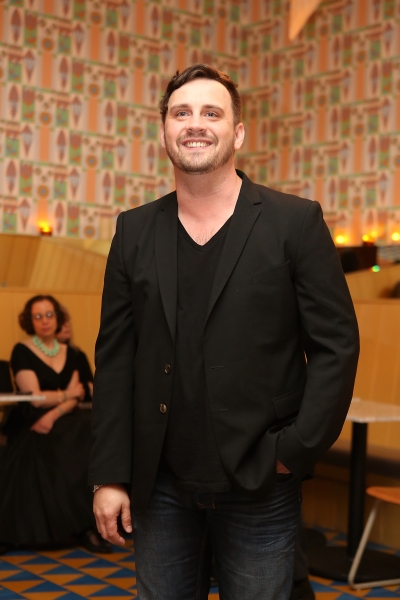 Playwright Daniel Talbott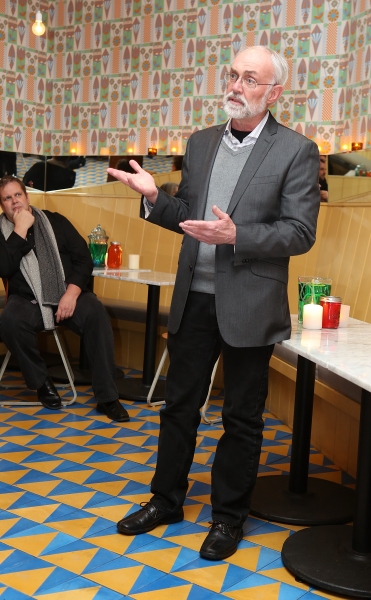 David Van Asselt, Rattlestick Artistic Director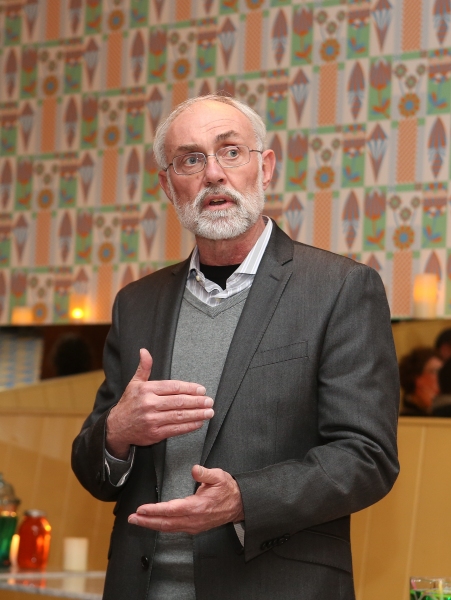 David Van Asselt, Rattlestick Artistic Director

David Van Asselt, Rattlestick Artistic Director

Mando Alvarado, Rattlestick Playwright and guest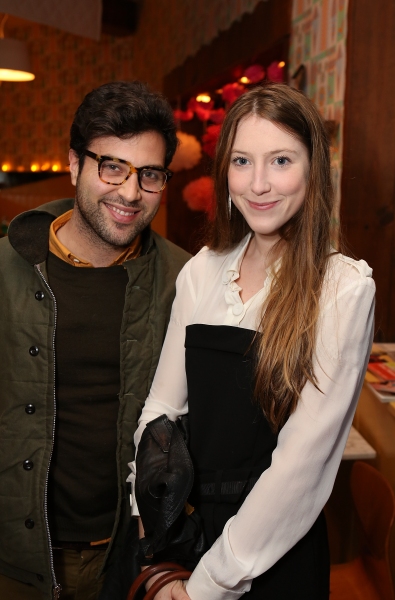 Playwright Jonathan Caren and Carmela Corbett

Playwright Daniel Talbott and playwright Sheila Callaghan

Lynn Tejada, Publicist from Green Galactic and Dylan Moore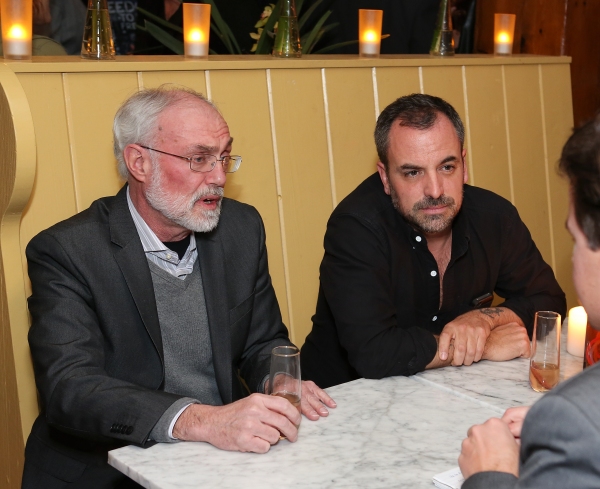 David Van Asselt, Rattlestick Artistic Director and playwright Craig Wright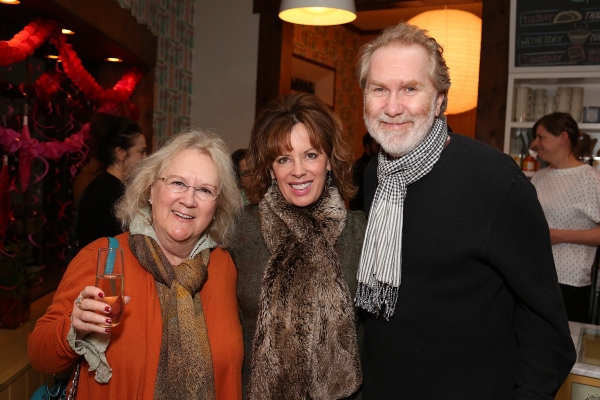 Actress Dawn Didawick, Jeanie Hackett, Creative Consultant and actor Harry Goener

Actor Daniel Abeles

Jeanie Hackett, Creative Consultant and cast members Wendy vanden Heuvel and Addie Talbott

Jeanie Hackett, Creative Consultant and actor Harry Groener

Cast member/producer Wendy vanden Heuvel, David Van Asselt, Rattlestick Artistic Director and Barbara Williams


Cast member Seth Numrich, Dylan Moore and Finn Wittrock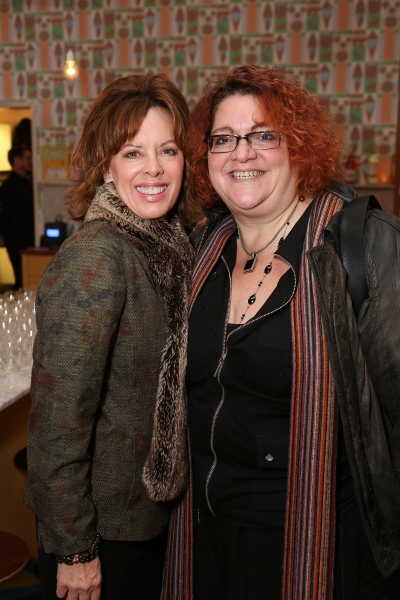 Jeanie Hackett, Creative Consultant and Jessica Kubzansky, Artistic Producer of Boston Court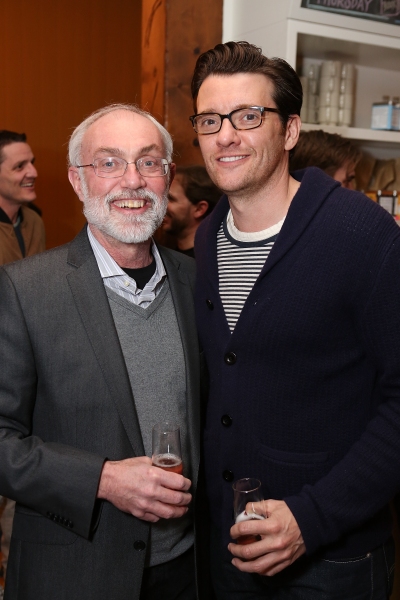 David Van Asselt, Rattlestick Artistic Director and Jason Butler Harner


Cast member/producer Wendy vanden Heuvel, O-Lan Jones and Megan Breen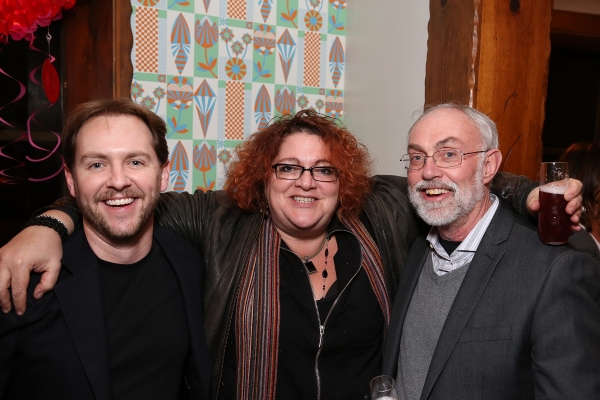 Matt Shakman, Artistic Director of Black Dahlia; Jessica Kubzansky, Artistic Producer of Boston Court and David Van Asselt, Rattlestick Artistic Director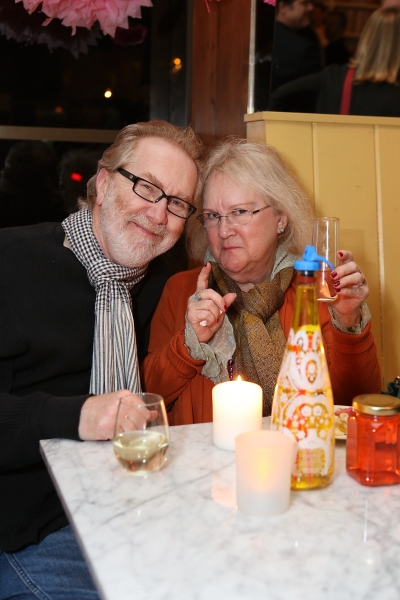 Actors Harry Groener and Dawn Didawick

Jasmine Chazelle, actor Jason Butler Harner, actor Pedro Pascal and actress Halley Feiffer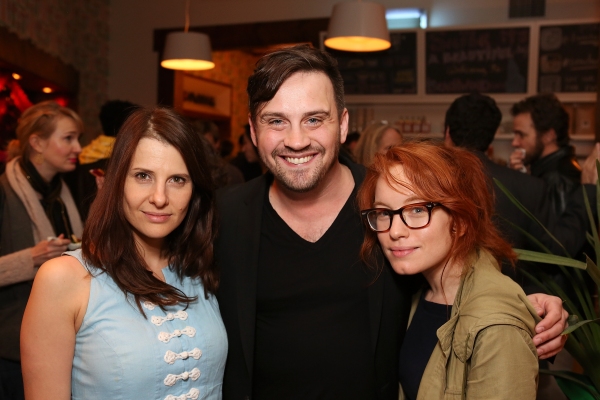 Actress Mia Barron, Playwright Daniel Talbott and Maria Thayer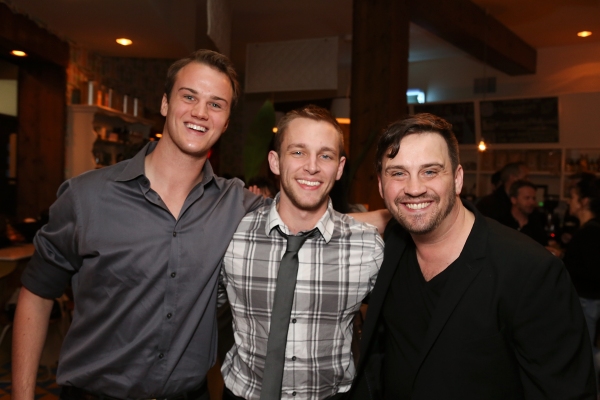 Cast members Maxwell Hamilton and Brett Donaldson pose with Playwright Daniel Talbott

Actor Harry Groener and producer Tom Moore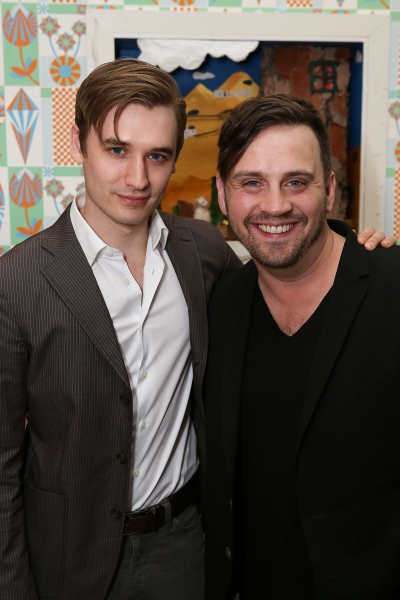 Cast member Seth Numrich and Playwright Daniel Talbott

Cast member Seth Numrich, Playwright Daniel Talbott and actor Daniel Abeles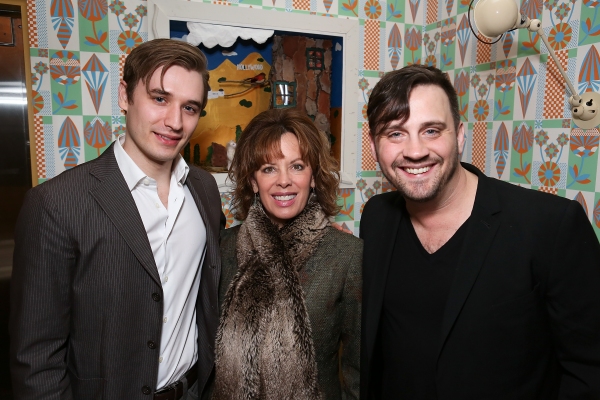 Cast member Seth Numrich, Jeanie Hackett, Creative Consultant and Playwright Daniel Talbott

Rattlestick's "Slipping" cast and crew

David Van Asselt, Rattlestick Artistic Director; cast member Seth Numrich; Playwright Daniel Talbott; cast member Wendy vanden Heuvel and cast member Addie Talbott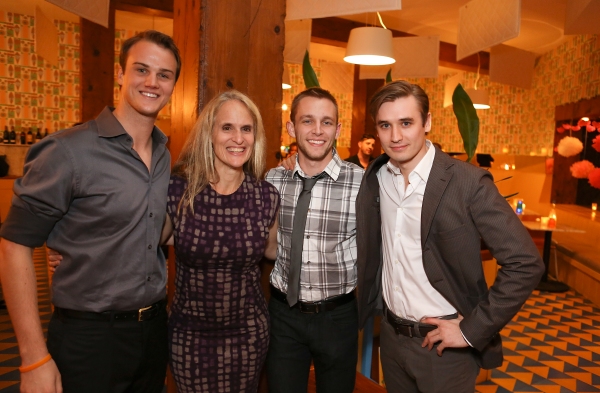 Cast members Maxwell Hamilton, Wendy vanden Heuvel, Brett Donaldson and Seth Numrich


Cast members Maxwell Hamilton, Brett Donaldson, David Van Asselt, Rattlestick Artistic Director, cast member Seth Numrich, Playwright Daniel Talbott, cast members Addie Talbott and Wendy vanden Heuvel

Related Articles View More Los Angeles

Stories

Shows
More Hot Stories For You