Latest News on Jonathan Caren
Jonathan Caren News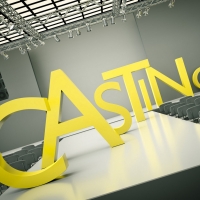 The Studio Players Announce Audition dates for Season 10
by Chloe Rabinowitz - Feb 23, 2022
The Studio Players has announced audition dates for season 10! Rehearsals are 3-4 days per week 7pm-9pm at the Golden Gate Community Center.
MTC Announces Lineup for 2022 Ted Snowdon Reading Series
by Chloe Rabinowitz - Feb 18, 2022
Manhattan Theatre Club announced the lineup for the 2022 Ted Snowdon Reading Series. The readings kick off Monday, March 14 and will be held on Mondays through March 28. The readings will take place at New York City Center – Stage I (131 West 55th Street). All readings are free and open to the public, but space is limited and RSVPs are required.
The Studio Players Announce 2022-2023 Season
by Stephi Wild - Feb 9, 2022
The Studio Players have announced their 2022-2023 Season. Art by Yasmina Reza will kick off TSP Season 10.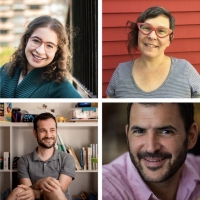 JEWISH PLAYS PROJECT Announces Finalists for Playwriting Contest
by Marissa Tomeo - Jan 23, 2022
The Jewish Plays Project announced the seven finalists for the 11th National Jewish Playwriting Contest, chosen from over 250 submissions from 30 states and five countries.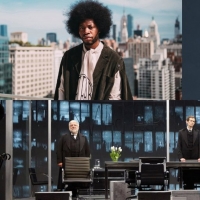 Seasons Announced for Mark Taper Forum and Kirk Douglas Theatre, Featuring SLAVE PLAY West Coast Premiere & More
by Chloe Rabinowitz - Sep 30, 2021
Center Theatre Group has announced the upcoming seasons for the Mark Taper Forum and Kirk Douglas Theatre and we've got the full schedules, how to get tickets & more.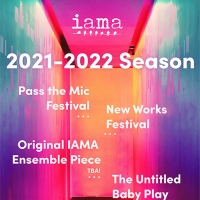 IAMA Theatre Company Explores What It Means To Make Theater With 2021-22 Season
by A.A. Cristi - Aug 23, 2021
Theater-makers, storytellers, arts leaders, activists. IAMA Theatre Company dedicates its 14th season to exploring what it means to "make theater," now and in the future.
IAMA Theatre Company's CANYON is Coming to CTG's Digital Stage in September
by Chloe Rabinowitz - Aug 23, 2021
IAMA Theatre Company's production of "Canyon," originally selected for the 2020 Block Party, will now be presented in association with Latino Theater Company on Center Theatre Group's Digital Stage. Filmed at the Kirk Douglas Theatre, the multicamera digital production will premiere September 22 and be available on demand until October 20.
Hugh Dancy, Kathleen Chalfant, Noah Galvin, and More Join THE 24 HOUR PLAYS on June 29
by A.A. Cristi - Jun 28, 2021
The 24 Hour Plays: Viral Monologues will premiere on Tuesday, June 29th, with an all new series of unforgettable performances.
DENIZEN Theatre Announces An Outdoor Summer Reading Series
by A.A. Cristi - Jun 18, 2021
The DENIZEN Theatre has announced their Summer Reading Series, a trio of outdoor performances in the courtyard at Water Street Market in New Paltz, NY. All readings in the series will be free and open to the public.
BWW Interview: Playwright Matthew Paul Olmos UNDERNEATH & All Around LOS ANGELES
by Gil Kaan - Apr 1, 2021
The Echo Theater Company's next production UNDERNEATH THE FREEWAYS OF LOS ANGELES will live-stream April 2 for sixteen Zoom performances. Written by playwright Matthew Paul Olmos, this interactive murder mystery experience has been inspired by historical events centering in and around the Los Angeles neighborhood of Boyle Heights. Michael Alvarez directs the cast of Mia Ando, Morgan Danielle Day, Amy K. Harmon, Gloria Ines, Roland Ruiz and Darrett Sanders.