Photo Flash: More Shots From the Party! BILLY ELLIOT's Opening Night at La Mirada Theatre
La Mirada Theatre for the Performing Arts and McCoy Rigby Entertainment present pure "electricity" with the third show of their 2014-2015 season, the Southern California Regional Premiere of the ten-time Tony Award-winning musical, BILLY ELLIOT THE MUSICAL, music by Elton John, book and lyrics by Lee Hall, musical direction byJohn Glaudini, choreography by Dana Solimando and directed by Brian Kite. The musical premiered over the weekend and BroadwayWorld has more photos from the opening festivities below!
BILLY ELLIOT THE MUSICAL began January 16, 2015 (with a press opening on Saturday, January 17) and runs through Sunday, February 8, 2015 at La Mirada Theatre for the Performing Arts, 14900 La Mirada Blvd in La Mirada.
Millions of fans...Thousands of standing ovations...Ten Tony Awards including Best Musical...and one show shines above the rest. This is BILLY ELLIOT THE MUSICAL the spectacular show with the heart, humor, and passion to be named Time Magazine's "Best Musical of the Decade!" Set in a northern mining town, against the background of the 1984 miners' strike, BILLY ELLIOT THE MUSICAL is the inspirational story of a young boy's struggle against the odds to make his dream come true.
Follow Billy's journey as he stumbles out of the boxing ring and into a ballet class where he discovers a passion for dance that inspires his family and community, and changes his life forever. This show contains some mature language.
Photo Credit: Ryan Miller/Capture Imaging

Cast members Stephen Weston, David Atkinson, Michael Tobin and Director Brian Kite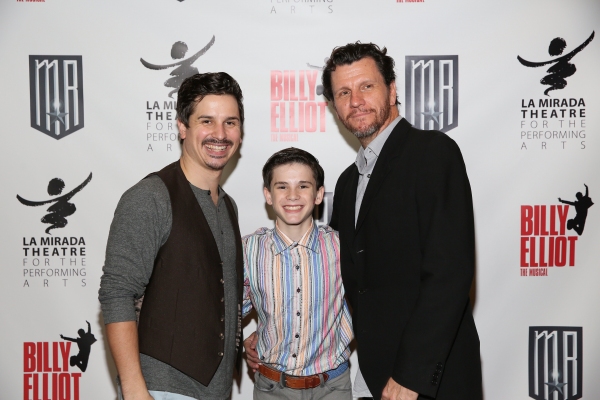 Cast members Stephen Weston, Michael Tobin and David Atkinson

Cast members Stephen Weston, Michael Tobin and David Atkinson

Cast members Stephen Weston, Michael Tobin, Kim Huber and David Atkinson

Director Brian Kite and cast member Michael Tobin

Noah Parets (cast for Billy before breaking his arm in rehearsals) and cast member Michael Tobin (Billy)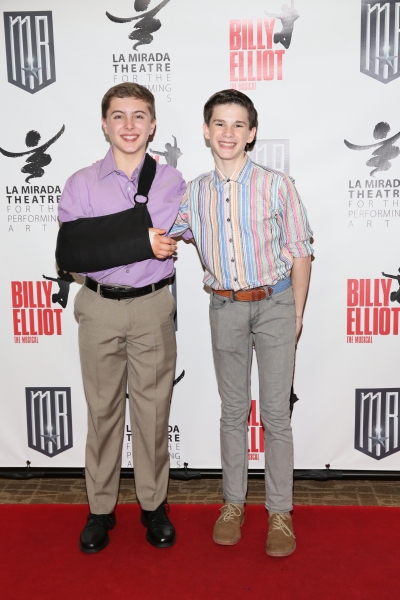 Noah Parets (cast for Billy before breaking his arm in rehearsals) and cast member Michael Tobin (Billy)

Executive Producer Cathy Rigby, cast member Vicki Lewis and Executive Producer Tom McCoy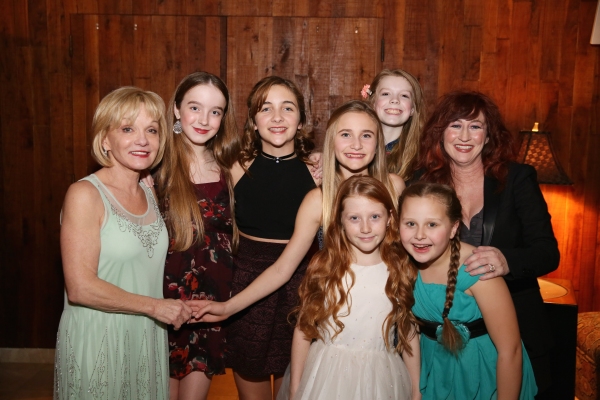 Executive Producer Cathy Rigby (left) and cast member Vicki Lewis (right) pose with the ensemble dancers

Executive Producer Cathy Rigby (left) and cast member Vicki Lewis (right) pose with the ensemble dancers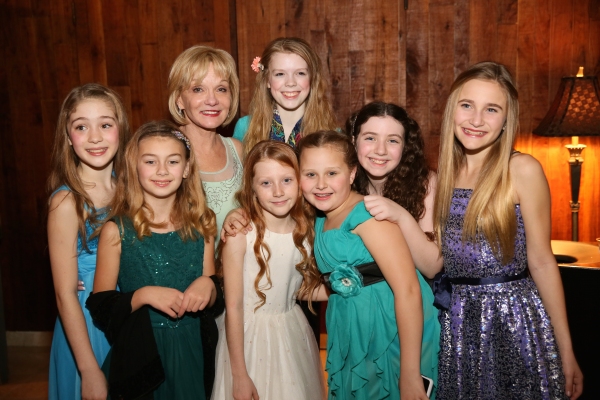 Executive Producer Cathy Rigby poses with the ensemble dancers

Executive Producer Cathy Rigby poses with the ensemble dancers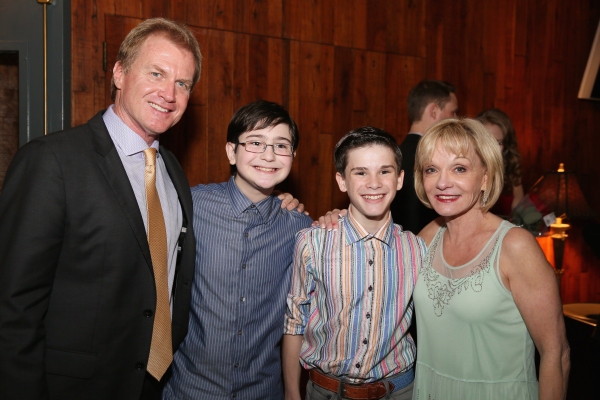 Executive Producer Tom McCoy, cast members Jake Kitchin and Michael Tobin and Executive Producer Cathy Rigby

Cast member Michael Tobin and Director Brian Kite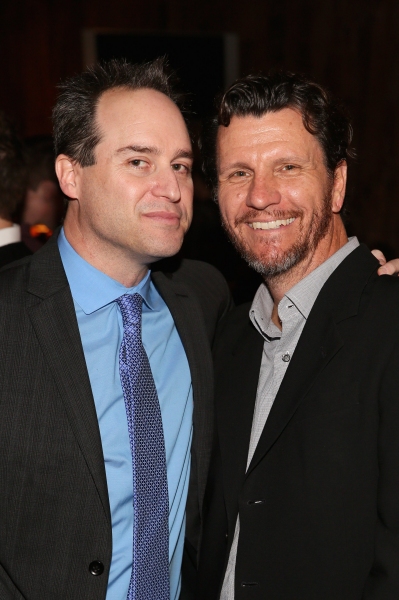 Director Brian Kite and cast member Michael Tobin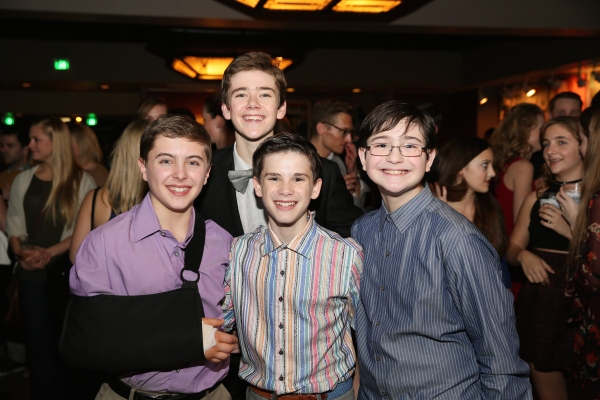 Noah Parets (cast for Billy before breaking his arm in rehearsals) and cast members R.J. Higton, Michael Tobin and Jake Kitchin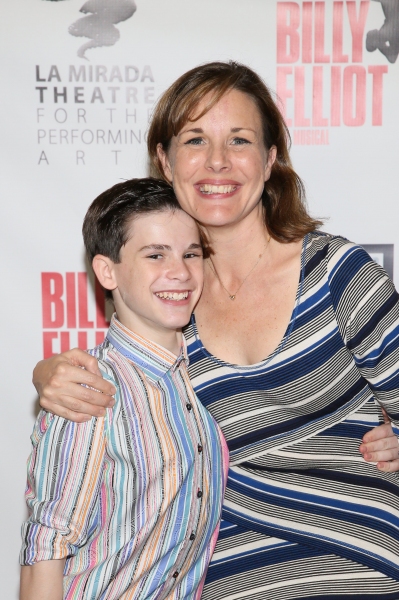 Cast members Michael Tobin and Kim Huber

Cast members Stephen Weston and Michael Tobin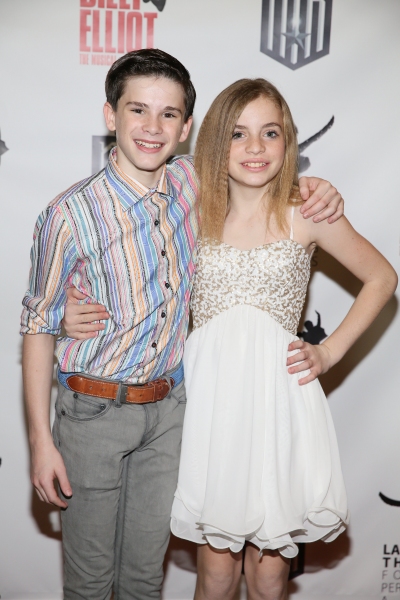 Cast members Michael Tobin and Samy Gayer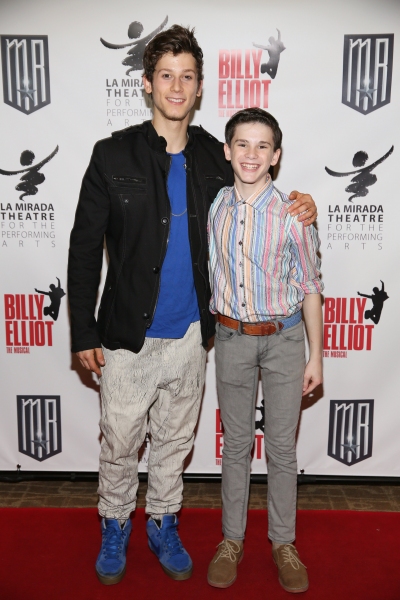 Cast members BranDon Forrest and Michael Tobin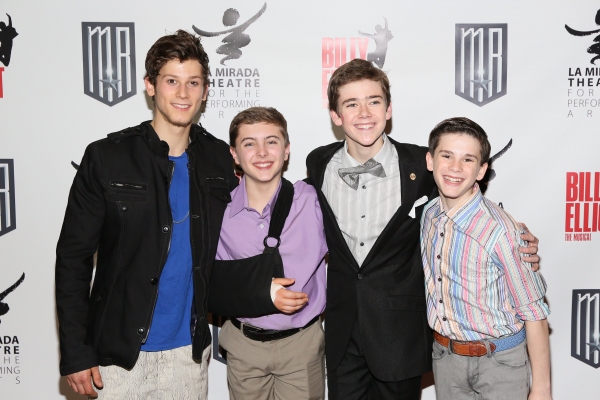 Cast members BranDon Forrest, Noah Parets (cast for Billy before breaking his arm in rehearsals), R.J. Higton and Michael Tobin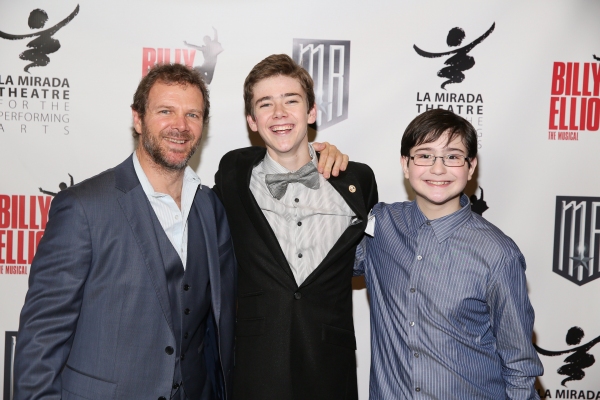 Cast members John B. Williford, R.J. Higton and Jake Kitchin

Cast members Justin Michael Wilcox, Marsha Waterbury, Brian Steven Shaw and Director Brian Kite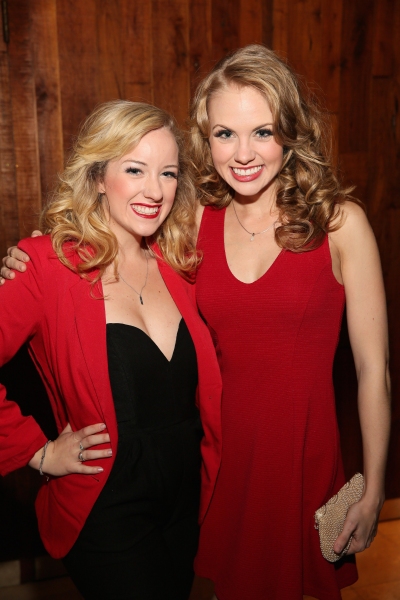 Cast members Hanna Jean Simmons and Rachel Davis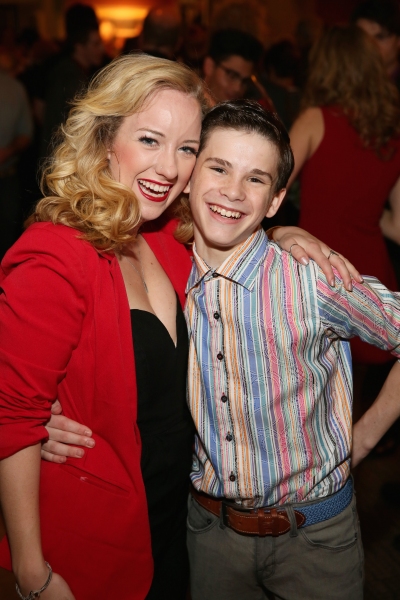 Cast members Hanna Jean Simmons and Michael Tobin

Cast members Hanna Jean Simmons and Michael Tobin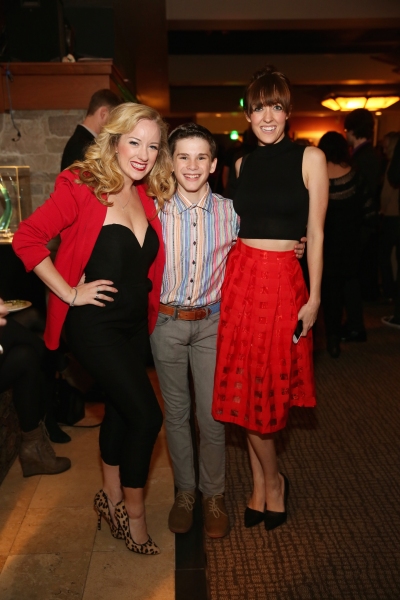 Cast members Hanna Jean Simmons and Michael Tobin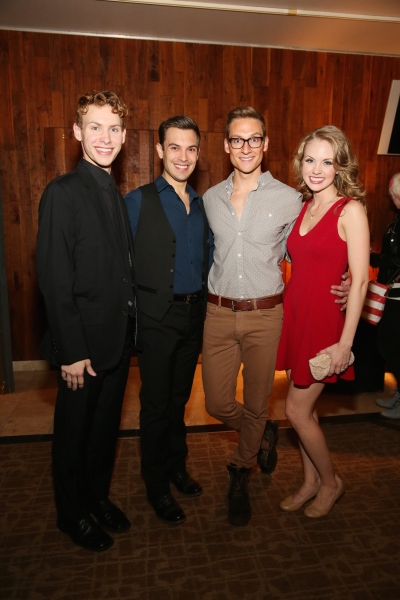 Cast members Bruce Merkle, Justin Michael Wilcox, Brian Steven Shaw and Rachel Davis

Cast member Vicki Lewis and Noah Parets (cast for Billy before breaking his arm in rehearsals)

Executive Producer Tom McCoy and cast member Marsha Waterbury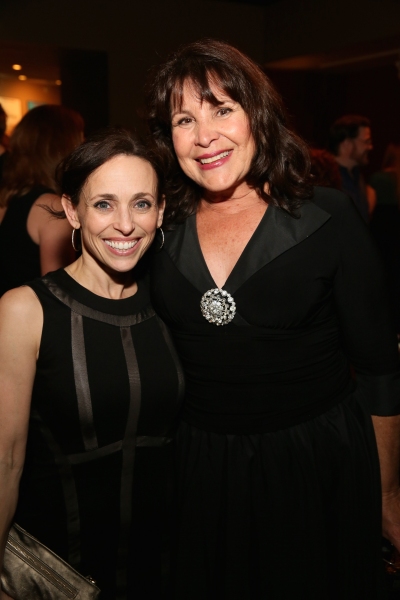 Choreographer Dana Solimando and cast member Marsha Waterbury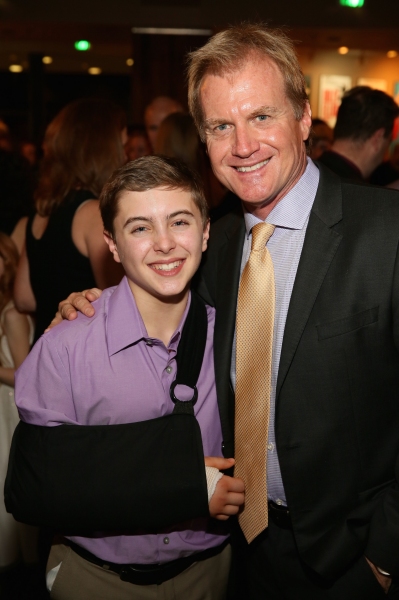 Noah Parets (cast for Billy before breaking his arm in rehearsals) and Executive Producer Tom McCoy

Choreographer Dana Solimando and actress Rebecca Ann Johnson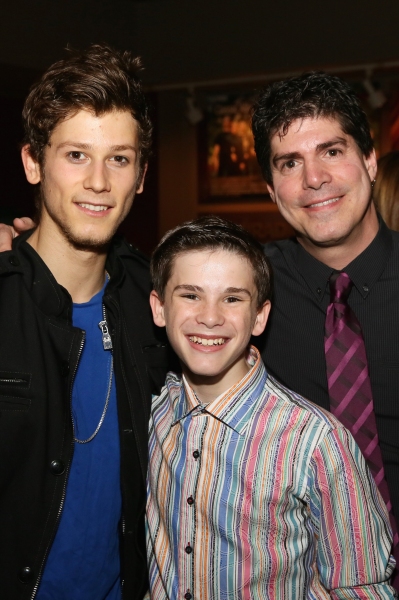 Cast members BranDon Forrest and Michael Tobin and Flying Sequence Choreographer Paul Rubin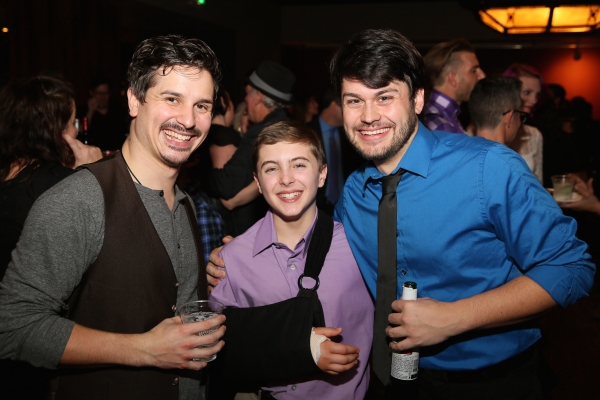 Cast member Stephen Weston, Noah Parets (cast for Billy before breaking his arm in rehearsals) and cast member Michael Dotson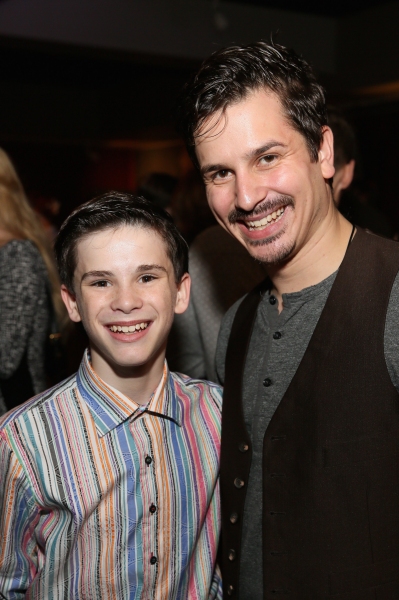 Cast members Michael Tobin and Stephen Weston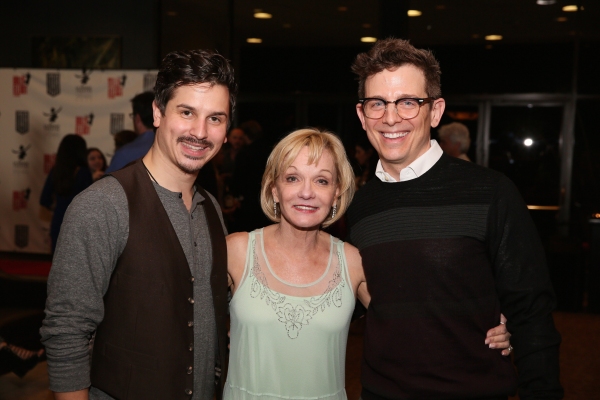 Cast member Stephen Weston, Executive Producer Cathy Rigby and actor Jeff Skowron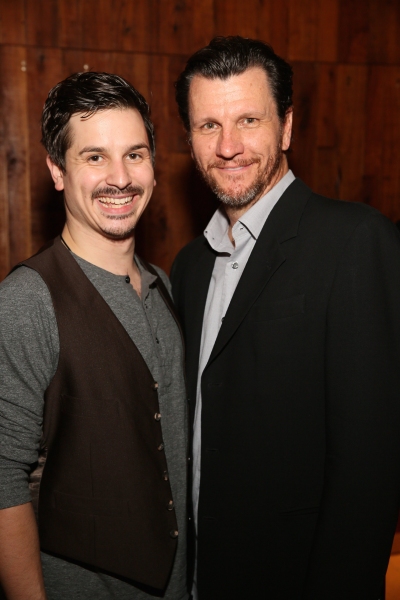 Cast members Stephen Weston and David Atkinson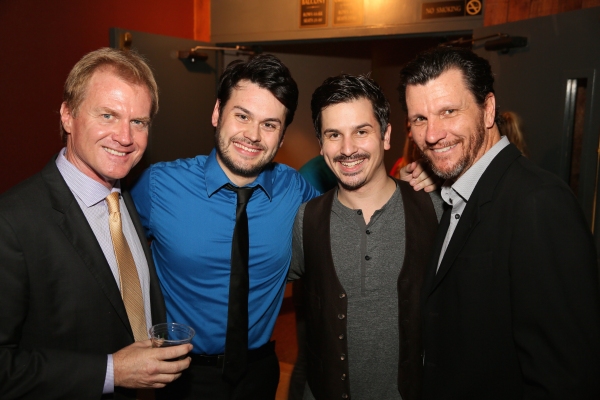 Executive Producer Tom McCoy and cast members John B. Williford, Stephen Weston and David Atkinson

Glenn Casale and Executive Producer Cathy Rigby

Cast member Jamie Torcellini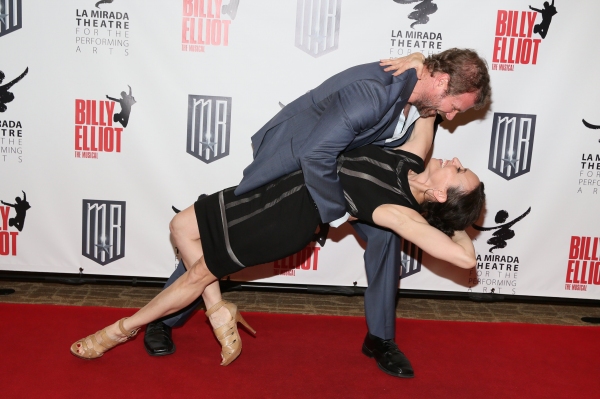 Cast member John B. Williford dips Choreographer Dana Solimando

The ensemble dancers

Choreographer Dana Solimando poses with the ensemble dancers

The ensemble dancers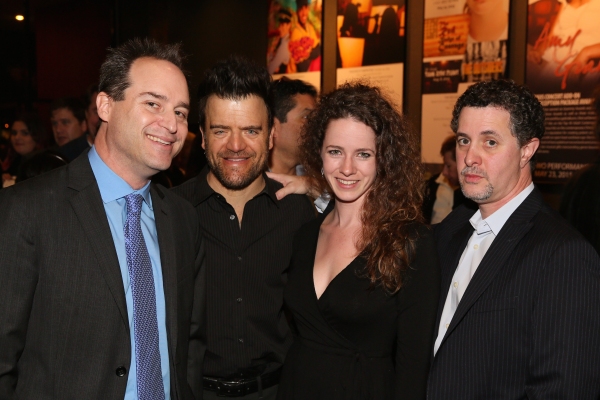 Director Brian Kite, actor Kevin Weisman, A.J. Edmonds and Jeff Maynard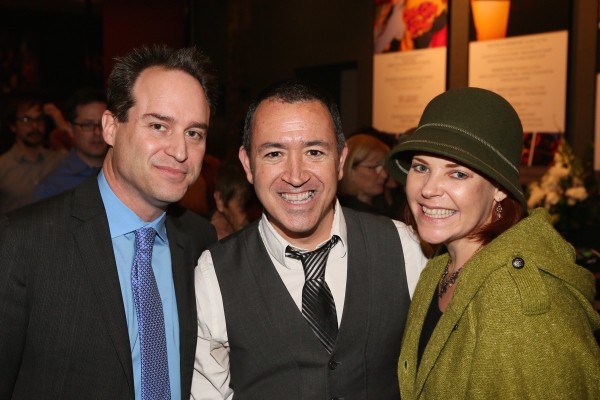 Director Brian Kite, Steve Glaudini and actress Bets Malone

Actors Karl Warden and Lauren Decierdo and Todd Heughens

Actors Jenna Wright and Addison Brasil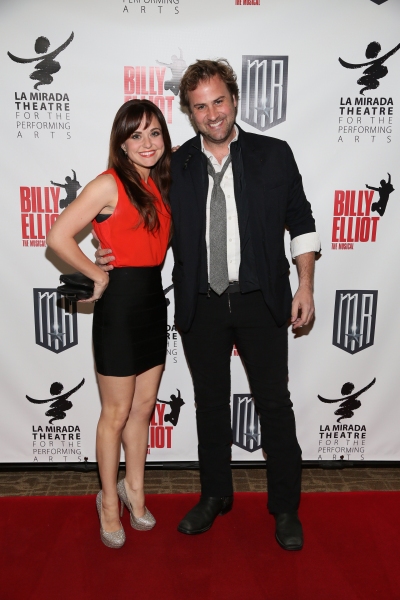 Actors Lori Marinacci and James C. Mulligan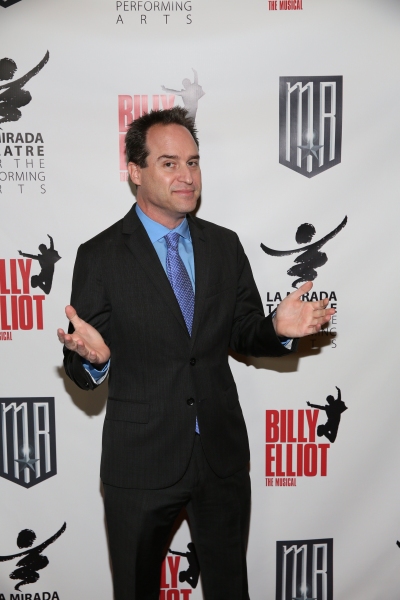 Director Brian Kite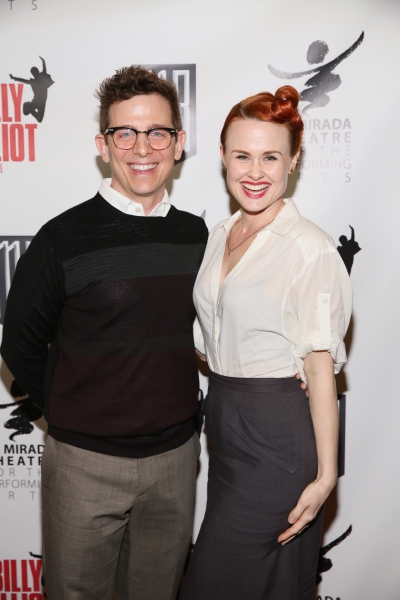 Actors Jeff Skowron and Rebecca Ann Johnson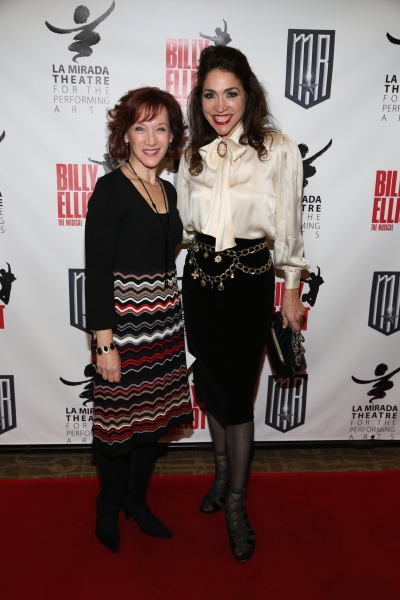 Actresses Victoria Hoffman and Stasha Surdyke
More Hot Stories For You