Latest News on Victoria Hoffman
Victoria Hoffman News
Casting Announced For Week Two Of The Blank Theatre's 29th Annual Young Playwrights Festival
by Stephi Wild - Jul 7, 2021
The plays are Mama Bushwick is Dead by Elizabeth Shannon (age 17, from Frederick, MD); The Waiting Room by Abigail Milne (age 16, from Palo Alto, CA); and Las Mujeres de Los Ángeles by Lourdes Castillo (age 19, from New Orleans, LA).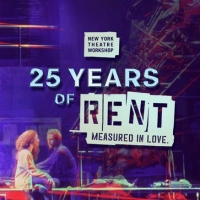 NYTW Gala To Celebrate 25th Anniversary Of RENT Featuring Original Cast Members Anthony Rapp, Adam Pascal, Idina Menzel, and More!
by Stephi Wild - Jan 25, 2021
Today marks the 25th Anniversary of RENT's first performance at New York Theatre Workshop. The NYTW has announced that its 2021 Annual Gala will celebrate the Tony Award & Pulitzer Prize-winning musical. The Gala will be held virtually on Tuesday March 2, 2021 at 8PM EST and will remain available to stream through March 6, 2021 at 8PM EST.
FOR THE LOVE OF A GLOVE Has Been Extended at the Carl Sagan & Ann Druyan Theater
by Chloe Rabinowitz - Mar 2, 2020
Julien Nitzberg's FOR THE LOVE OF A GLOVE, AN UNAUTHORIZED MUSICAL FABLE ABOUT MICHAEL JACKSON AS TOLD BY HIS GLOVE has extended its inaugural run through Sunday, March 22 at the Carl Sagan & Ann Druyan Theater on the ground floor of the Center For Inquiry (CFI-West) 2535 W. Temple Street at Rampart, adjacent to Hollywood and DTLA. Tickets: www.fortheloveofaglove.com
Casting Announced For FOR THE LOVE OF A GLOVE, AN UNAUTHORIZED MUSICAL FABLE ABOUT MICHAEL JACKSON AS TOLD BY HIS GLOVE
by A.A. Cristi - Dec 13, 2019
a??a??a??a??a??a??a??LA playwright/filmmaker Julien Nitzberg announced here today the complete cast of his new work for the theater, FOR THE LOVE OF A GLOVE, AN UNAUTHORIZED MUSICAL FABLE ABOUT THE LIFE OF MICHAEL JACKSON AS TOLD BY HIS GLOVE. The 12 person cast and 20 original, life sized puppets will revisit the thrilling years of Motown and the rise of the Jackson 5, portraying the myriad of people who influenced young Michael and his brothers, including a stable of Motown artists, Dick Clark, Brooke Shields, and Donny Osmond.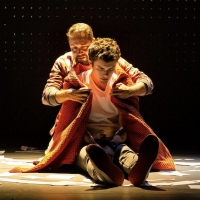 Greenway Court Theatre Extends THE CURIOUS INCIDENT OF THE DOG IN THE NIGHT-TIME
by A.A. Cristi - Nov 18, 2019
Greenway Arts Alliance (Whitney Weston and Pierson Blaetz, Co-Founders and Co-Artistic Directors) announced today that they have extended performances through December 29 for the Tony Award-winning a?oeBest Playa??a?" THE CURIOUS INCIDENT OF THE DOG IN THE NIGHT-TIME by Simon Stephens. Based on award-winning writer Mark Haddon's novel of the same name, the play is directed by Kate Jopson (Circle X Theatre's Hole in the Sky and La Jolla Playhouse's A Willow Grows Aslant). Performances are at Greenway Court Theatre (544 N. Fairfax Avenue, Los Angeles), and tickets are available at GreenwayCourtTheatre.org.
Rogue Machine Opens MISS LILY GETS BONED
by Stephi Wild - Aug 28, 2019
Rogue Machine presents the West Coast Premiere of Bekah Brunstetter's a?oeMISS LILLY GETS BONEDa?? directed by Robin Larsen.
VOTE FOR MURDER! Announced At 2019 Hollywood Fringe!
by A.A. Cristi - Jun 19, 2019
2Cents Theatre Group's new immersive game experience Vote for Murder! is set for nine performances in the 2019 Hollywood Fringe Festival. Created by Tiffany Asta and Kristen Boul , creators of Unreal City (2018 HFF Winner Best in Immersive Theatre) and directed by Boul , there will be performances at the Hobgoblin Playhouse at Arena Stage, Theatre of Arts on Thursday 620 at 6:30pm; Sunday 623 at 11:15am; Monday 624 at 7:30pm & 9:15pm; Thursday 627 at 9:15pm & 11pm; and Friday 628 at 6:30pm & 11pm. Running time is 75 minutes.
ACID WASH LOVE Makes Hollywood Fringe Premiere
by Julie Musbach - May 16, 2019
The World Premiere of Acid Wash Love presented by Charlotte Pezzo is a play about seduction with sweets in the age of #metoo. Written by Chambers Stevens and directed by Victoria Hoffman, this titillating and immersive production starring Laurent Sayer, Maitlyn Pezzo and Bethany Nava opens June 8, 2019 at The Complex Dorie Theatre (6476 Santa Monica Blvd).

BWW Review: A Shakespeare Classic Gets the Rocker Treatment in Troubadour Theater Company's JULIUS WEEZER
by Ellen Dostal - May 13, 2019
In JULIUS WEEZER, Troubadour Theater Company uses its signature wit to turn a Shakespeare classic into a blissfully-alive rocker version of its ancient self, and the result is divine madness. You don't need to be a Bard lover to have a great time but, if you are, you'll be impressed by the level of classical talent on stage and the company's ability to "speak the speech" while tickling your funny bone.

Photo Flash: First Look at Troubadour Theater Co's JULIUS WEEZER
by Julie Musbach - May 9, 2019
Et Tu, Weezer? TROUBADOUR THEATER COMPANY opens its 25th Silver anniversary season (bringing Los Angeles audiences a quarter century of mayhem!), by taking a stab with their latest hilarious world premiere musical comedy event.