Photo Flash: First Look at Neil Simon's RUMORS at the Lonny Chapman Theatre
The Group Rep's production of Neil Simon's classic farce RUMORS, directed by Doug Engalla, produced by Alyson York for the Group Rep, was well received opening weekend. RUMORS centers around five neurotic couples who gather for a dinner party celebrating one couple's 10th anniversary. The best laid plans go wildly awry when guests arrive early only to discover their host has shot himself, the hostess and servants are missing, and dinner not ready. As confusions and miscommunications mount, the evening spins off into farcical hilarity. The play opened June 15 and runs through July 29 at the Lonny Chapman Theatre in North Hollywood, at the edge of the NoHo Theatre and Arts District.
Doug Engalla (Director) first joined in 1997 as an Actor; and has directed projects outside of the Company. In 2007, Doug's first full-length play as Director here was Arsenic and Old Lace, and Rumors marks his seventh production as Director at The Group Rep. Other directorial projects included A Nice Family Gathering, A Nice Family Christmas, and four World Premieres in the Don't Hug Me musical comedy series.
Alyson York (Producer) this is the third show she has produced for The Group Rep; The American Dream (she also directed the play) and A Nice Family Christmas. In addition to directing Alyson is also an actress; some of her favorite roles include: A Midsummer Night's Dream, Hamlet, Romeo and Juliet and Uncle Vanya. Alyson received the prestigious Audience Performance Award for the play Little Comedy and was in the staged reading of Nobody's Home (winner of the summer playwright's festival at The Road Theatre).
Michele Bernath (Choreographer) Eddon Award Actress, Bessie Berger Awake & Sing! Favorites:Calendar Girls, Boeing Boeing, A Nice Family Gathering, Over the River, Midsummer Night's Dream. Choreographer: That Lovin' Feeling, Ghost of Gershwin, Don't Hug Me. Actress, Dancer, Singer: National Tours, Las Vegas etc.( Minnie Faye, Hello Dolly, Aunt Sue, No No Nanette, Anybody's West Side Story). TV: "My Crazy Sex", "Taxi", "Columbo". Film: featured "Lookin' Up". Solo comedy Ballerina Haydn's Surprise Symphony Hollywood Bowl, L.A. Phil. MFA-UCLA.
The cast features the talents of Todd Andrew Ball, Michele Bernath, Patrick Burke, Kent Butler, Fox Carney, Cheryl Crosland, Doug Haverty, Lizanne Keigley, Hisato Masuyama-Ball, Robert McCollum, and Debi Tinsley.
The Design and Production Team includes Chris Winfield (Set Design), Addison Calvin (Lighting Design), Angela M. Eads (Costume Design), Steve Shaw (Sound Design), Art + Soul Design (Graphic Design), Sophie Lamzik (Assistant Director) and John Ledley (Stage Manager).
Now in its 44th Season, the Group Rep has produced well over 300 plays including more than 70 World Premieres. The company boasts more than 80 active company members, from those with notable careers to those building careers. The Acting Company began May 1973, with a rag-tag group of 11 actors performing scenes for audiences in a laundromat-turned 36 seat theatre on Van Ness Blvd. When Lonny Chapman first entered that theatre, the match was perfect and The Group Rep was born with Chapman at the helm. In 1999, Lonny was honored when the current theatre's name officially became the "Lonny Chapman Theatre". The partnership continued until Lonny's passing in 2007.
In addition to productions, The Group Rep gives back to the community with its Annual Kids Holiday Party and a new program which donates play tickets to Veteran Groups. Also, its Participating Actor and Technical Associates (PATA) program provides internship opportunities for aspiring theatre artists. Past graduates include such notables as Sean Penn and Jennifer Tilly.
From 2009 - 2010, Ernest Figueroa, producer for the Broad Stage, came on board as Artistic Director, and brought needed creative and organizational changes. In April of 2010, Figueroa passed the torch to longtime members Larry Eisenberg and Chris Winfield to serve as Co-Artistic Directors. The dynamic duo strives to take The Group Rep to even greater heights and continue to fulfill the vision of Lonny Chapman: First, to entertain, then to illuminate the human condition - and never be boring.
General Admission: $25.
Seniors/Students with ID: $20.
Groups 10+: $15.
Buy Tickets: www.thegrouprep.com or (818) 763-5990.
Lonny Chapman Theatre, 10900 Burbank Boulevard, North Hollywood 91601. Main Stage Theatre, first floor. Theatre has AC/Heat, and is wheelchair accessible. Snacks and beverage available in the lobby.

Fox Carney, Robert McCollum, Judy Rosenfeld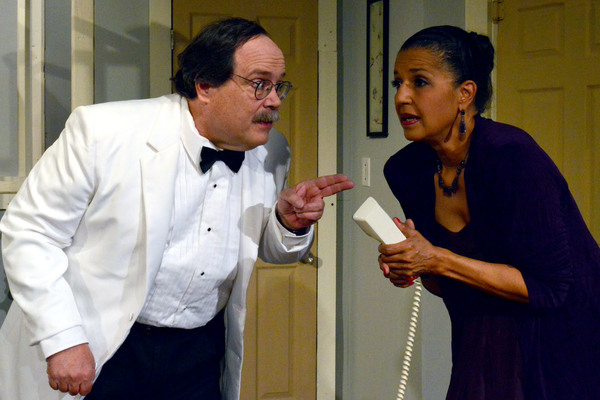 Debi Tinsley, Fox Carney

Fox Carney, Cheryl Crosland, Kent Butler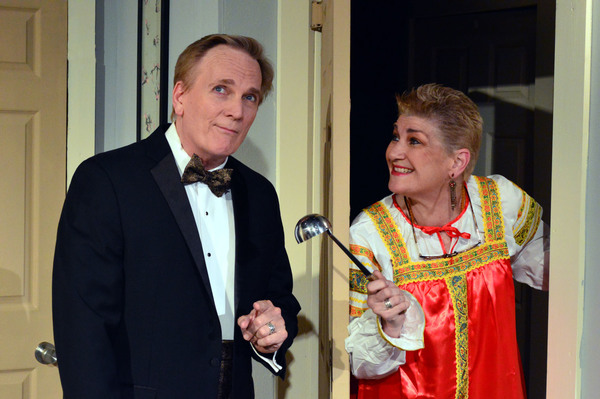 Doug Haverty, Liz Anne Keigley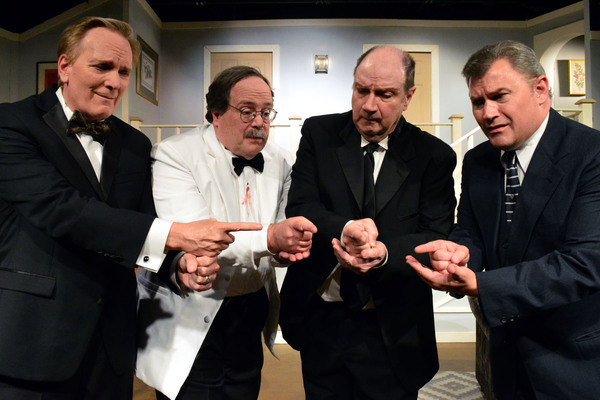 Doug Haverty, Fox Carney, Kent Butler, Todd Andrew Ball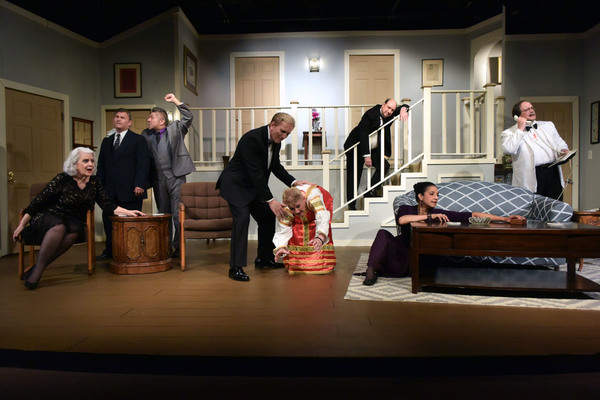 Cheryl Crosland, Todd Andrew Ball, Hisato Masuyama-Ball, Doug Haverty, Liz Anne Keigley, Kent Butler, Debi Tinsley, Fox Carney

Cheryl Crosland, Kent Butler