Photo Flash: First Look at CAMELOT IN CONCERT at The Barn Stage Company
In association with Temecula Presents and the Temecula Valley Symphony, The Barn Stage Company closes out its 2016/2017 Broadway Concert Series with Lerner & Loewe's classic musical Camelot in Concert. The production runs this weekend only, Thursday March 2nd, Saturday March 4th and Sunday March 5th at The Old Town Temecula Stage. BroadwayWorld has a first look at the cast in action below!
Camelot in Concert will be directed by Ryan Ruge, with Musical Direction by John Mario Di Costanzo and choreography by Chelsea Nicole Lapp.
Based on the King Arthur legend as adapted from the T.H. White novel The Once & Future King, Camelot features such memorable songs as "If Ever I Would Leave You", "Lusty Month of May", "Before I Gaze At You Again" and of course the title song, "Camelot". This romantic and epic tale of a kingdom long ago will come to life as only The Barn Stage Company can do, featuring a live symphony on stage and an all star cast of professional performers!
The show is performed by an all-star-cast from all over the West Coast and Broadway! Martin Kildare leads the cast as King Arthur. His Broadway credits include: The Lion King, A Raisin in the Sun, Timon of Athens, The Government Inspector and The Herbal Bed. Regionally he has acted with more than 20 companies including South Coast Rep, Mark Taper Forum, Dallas Theater Center, Portland Center Stage, the Folger Theatre, and a combined ten seasons with the California, Alabama and Utah Shakespeare Festivals. Amy Gillette takes on the role of Guinevere just completed a full year of dream roles, starting with Eliza Doolittle in My Fair Lady at the Glendale Centre Theatre, followed by Mrs. Banks in Mary Poppins, and the title role in Victor Victoria at the Candlelight Pavilion. Local Favorite Paul Kehler plays the role of Lancelot. Recent Credits Include Officer Lockstock in Urinetown the Musical, Javert in Les Miserables, and the title role in Sweeney Todd. Jason Wesley Green takes on the role of King Pellinore (Camelot with Jeremy Irons, Les Miserables with Brian Stokes Mitchell). The role of Merlin is played by Grandison M. Phelps III. Audiences will remember Grandison as the Starkeeper from Carousel in Concert. Other credits include Seven Guitars and King Headley II at Cygnet and the title role in Othello with Octad Productions. The role of Mordred is played by Hanz Enyeart (Up Here at La Jolla Playhouse, Gypsy at Cygnet) and Nimue is played by Tamara Rodriguez Mehl (Up Here at La Jolla Playhouse, Meet Me In St. Louis at the Welk). Isaiah Stacy-Sutton plays the role of Tom of Warwick. The Knights of Camelot are played by Anton Maroun, James C. Mulligan and Jeffrey Ricca. The Ensemble includes Jerry Alexander, Jillian Barnett, Doug Bingham, Chris Bona, Aaron Corbeil, Leif Corbeil, Ryn Corbeil, Lindsey Iversen, Brandi Lacy, Kim Lovett, Ariana Ramirez and Erica Rose.
Directed by Ryan Ruge, a recent graduate of the University of Cincinnati College-Conservatory of Music, Ryan has enjoyed a career in professional performance on both domestic and international stages. The creative team for Camelot in Concert includes John Mario Di Costanzo (Conductor/Musical Director) a veteran opera conductor serving three seasons as Music Director of the legendary Tri Cities Opera of Binghampton, NY. Chelsea Nicole Lapp (Choreographer), recent credits include Peter & The Starcatcher and in the ensemble of Carousel in Concert. The Design team includes J. Scott Lapp (Scenic Design), Zach Simons (Lighting Design), Costume Design by Janet Pitcher and Sound Design by James Heliker and Steve Caster. Sheila Furtado provides the props. Erik Petricka serves as the Stage Manager.
Performances play The Old Town Temecula Community Theater, 42051 Main Street, Temecula, CA. 92590. Tickets ($30/$45/$60) can be purchased by visiting www.TheBarnStageCompany.com or www.TemeculaTheater.org or by calling the Old Town Community Theater Box Office at 1-866-653-8696.
Photo Credit: Shawna Sarnowski


Amy Gillette (Guenevere)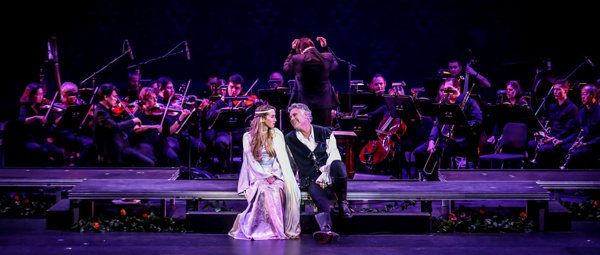 Amy Gillette (Guenevere) & Martin Kildare (Arthur) in Camelot

Amy Gillette (Guenevere) & Martin Kildare (King Arthur)

Grandison M. Phelps III (Merlyn) & Tamara Rodriguez Mehl (Nimue) in Camelot

Paul Kehler (Lancelot)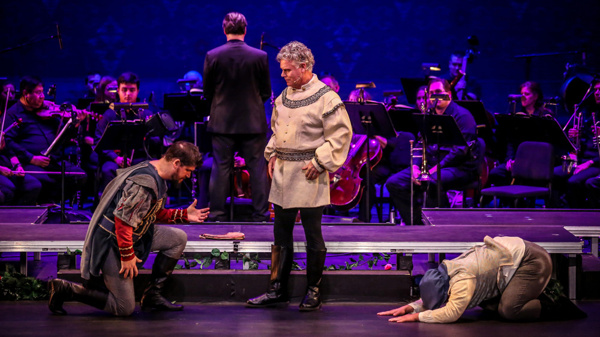 Paul Kehler (Lancelot), Martin Kildare (Arthur) and Chris Bona (Dap) in Camelot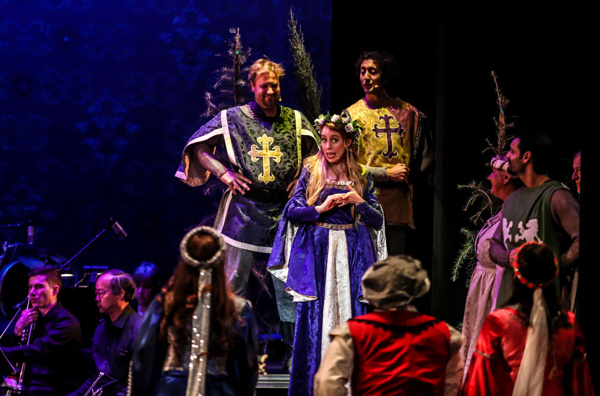 Amy Gillette (Guenevere) and the Ensemble of Camelot

James C. Mulligan (Sir Dinidan) and Jason Wesley Green (Pellinore) in Camelot

Paul Kehler (Lancelot) and Amy Gilette (Guenevere)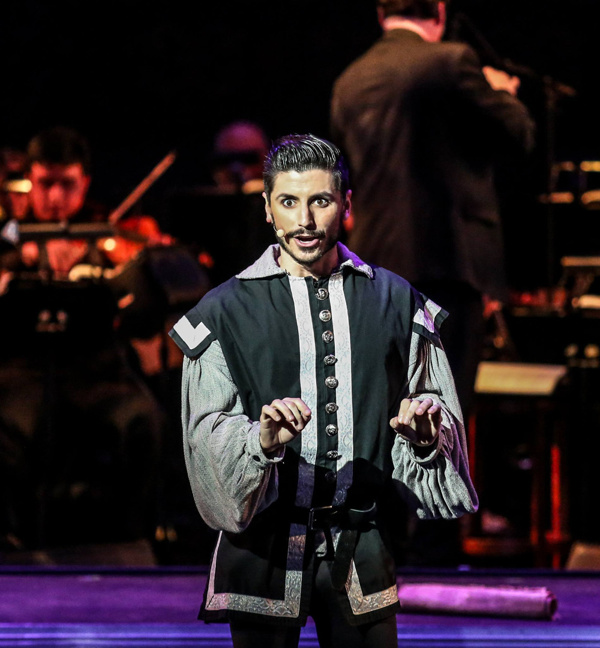 Hanz Enyeart (Mordred)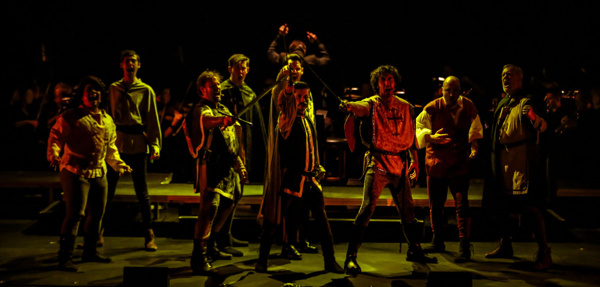 Hanz Enyeart (Mordred) and The Knights of Camelot

The Company of Camelot