Latest News on Victor Victor:
Latest News on Victor Victor
Victor Victor News
Interview: Raúl Castillo on AMERICAN (TELE)VISIONS Being 'Familiar' to Him
by Michael Major - Oct 10, 2022
BroadwayWorld sat down with Raúl Castillo to discuss how Victor I. Cazares' american (tele)visions and its characters are 'familiar' to him, what audiences can expect from his upcoming film The Inspection, starring Jeremy Pope and Gabrielle Union, and what he looks for in future projects after thinking he was done with theatre.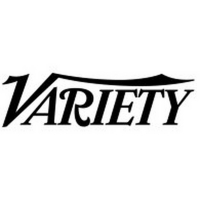 Lil Nas X, Olivia Rodrigo & More to Be Honored By Variety
by Michael Major - Nov 19, 2021
Honorees for the fifth annual Hitmakers celebration include Billie Eilish & FINNEAS, Polo G, City Girls, Jack Harlow, Lil Nas X, Lana Del Rey, Olivia Rodrigo, Normani and Kali Uchis. The event will be presented by Peacock and Girls5eva. The cast and creators of Girls5eva will help MC the event with videos made exclusively for the celebration.  
Full Casting Announced For LES MISERABLES at Theatre Royal
by Stephi Wild - Oct 13, 2021
Theatre Royal, Glasgow has announced full casting for Cameron Mackintosh's acclaimed production of Les Misérables ahead of the production's Glasgow premiere this Christmas.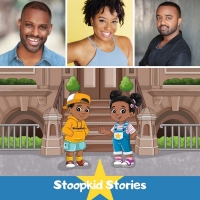 STOOPKID STORIES LIVE! Will Be Performed at Summer Theatre New Canaan This Summer
by Stephi Wild - Jul 5, 2021
This new and exciting show is a live adaptation of the hit children's podcast, Stoopkid Stories, written and narrated by Melissa Victor. Victor, also known to her listeners as Melly, started her podcast in January 2020, two months before the Broadway shutdown. It was a way for her to try something new in the midst of audition season, stay creative, and connect with kids.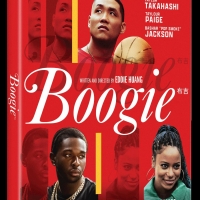 BOOGIE Available on Digital May 18
by Sarah Jae Leiber - May 11, 2021
"A confident feature debut" (Teo Bugbee, The New York Times) from multi-talented powerhouse Eddie Huang, BOOGIE is the coming-of-age story of Alfred "Boogie" Chin, a basketball phenom living in Queens, New York, who dreams of one day playing in the NBA.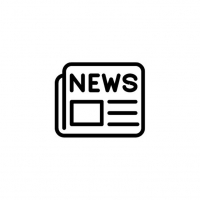 Guadalupe Lancho protagoniza SIDDHARTHA EL MUSICAL en México
by Juan-Jose Gonzalez - Sep 4, 2017
Despues de ser Aldonza en EL HOMBRE DE LA MANCHA, la actriz española continua su exito en Mexico en la obra de Hermann Hesse en el Gran Teatro Moliere.
The Ogunquit Playhouse Receives Three IRNE Award Nominations for THE HUNCHBACK NOTRE DAME
by A.A. Cristi - Mar 9, 2017
The Ogunquit Playhouse is proud to announce that it has received three Independent Reviewers of New England Award (IRNE) nominations in the large theatre category for its 2016 production of The Hunchback of Notre Dame including Best Set Design, Best Lighting Design, and Best Actor in a Musical. The IRNE Awards honor the best of the previous year's actors, directors, choreographers, designers and companies across the full spectrum of large, mid-size and fringe theater companies in Boston and New England.
Victor Victor Videos
STAGE TUBE: Watch Highlights of Ogunquit's PRISCILLA, QUEEN OF THE DESERT
by Stage Tube - Aug 19, 2016
Get your glitter on and take the ride of your life with the hilarious and heartwarming Tony Award-winning Broadway musical, Priscilla, Queen of the Desert, based on the Oscar-winning film on stage at the Ogunquit Playhouse August 10 to September 3.  BroadwayWorld has a first look at the cast in action below!
Tony Awards Close-Up: Meet Special Honoree Sally Ann Parsons
by BroadwayWorld TV - Jun 2, 2016
Costume shop proprietor Sally Ann Parsons is one of three who will receieve a 2016 Tony Honor for Excellence in the Theatre. These annual honors celebrate individuals and/or organizations that have demonstrated extraordinary achievement in theatre, but are not eligible in any of the established Tony Award categories. Below, watch as she explains why she never thought she'd be in this position!
Victor Victor Frequently Asked Questions
How many shows has Victor Victor written?
Victor Victor has written 3 shows including The Unwritten Chapter (Playwright), Flight (Playwright), Soliloquy (Playwright).