Photo Flash: Dule Hill, Suzanne Cryer and More Celebrate GOOD GRIEF's Opening Night at the Douglas
The world premiere of Ngozi Anyanwu's new play "Good Grief" opened at Center Theatre Group's Kirk Douglas Theatre on Sunday, March 5 at 6:30 p.m. Directed by Patricia McGregor, Anyanwu also performs in "Good Grief," which runs through March 26, 2017. This is the first of Anyanwu's plays to receive a full professional production. BroadwayWorld has photos from the opening festivities below!
The cast features, in alphabetical order, Dayo Ade, Wade Allain-Marcus, Ngozi Anyanwu, Marcus Henderson, Omozé Idehenre, Carla Renata and Mark Jude Sullivan. Scenic design is by Stephanie Kerley Schwartz, costume design is by Karen Perry, lighting design is by Pablo Santiago, sound design is by Adam Phalen and Kathryn Bostic is composer. Casting is by Meg Fister, Joy Meads is the dramaturg and Anne L. Hitt is the production stage manager.
"Good Grief" follows Nkechi (played by Anyanwu), a good Nigerian-American girl frozen in her own coming-of-age story. When tragedy strikes on an unplanned break from college, she retreats into her childhood home and reexamines the many steps she's taken on the way to adulthood, from first crush, to missed connections, to the struggles of being a first-generation girl blending in to her suburban Pennsylvania reality.
For tickets and more information, visit www.CenterTheatreGroup.org. The Kirk Douglas Theatre is located at 9820 Washington Blvd. in Culver City, CA 90232.
Photo Credit: Ryan Miller/Capture Imaging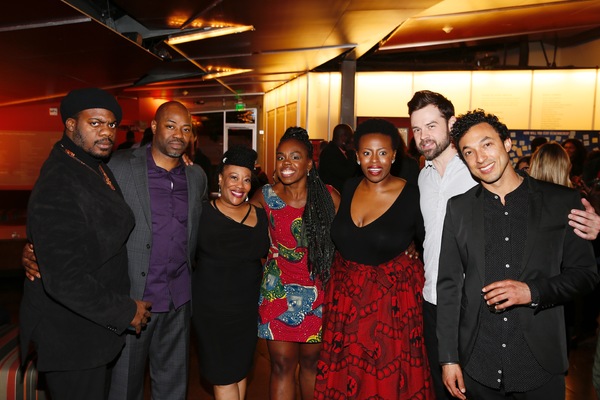 Cast members
Marcus Henderson
,
Dayo Ade
,
Carla Renata
, cast member/playwright
Ngozi Anyanwu
and cast members
Omoze Idehenre
,
Mark Jude Sullivan
and
Wade Allain-Marcus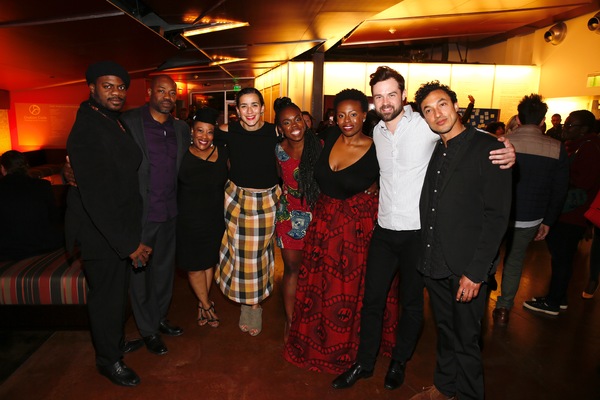 Cast members
Marcus Henderson
,
Dayo Ade
,
Carla Renata
, director
Patricia McGregor
, cast member/playwright
Ngozi Anyanwu
and cast members Ooze Idehenre,
Mark Jude Sullivan
and
Wade Allain-Marcus
Cast member
Wade Allain-Marcus
and cast member/playwright
Ngozi Anyanwu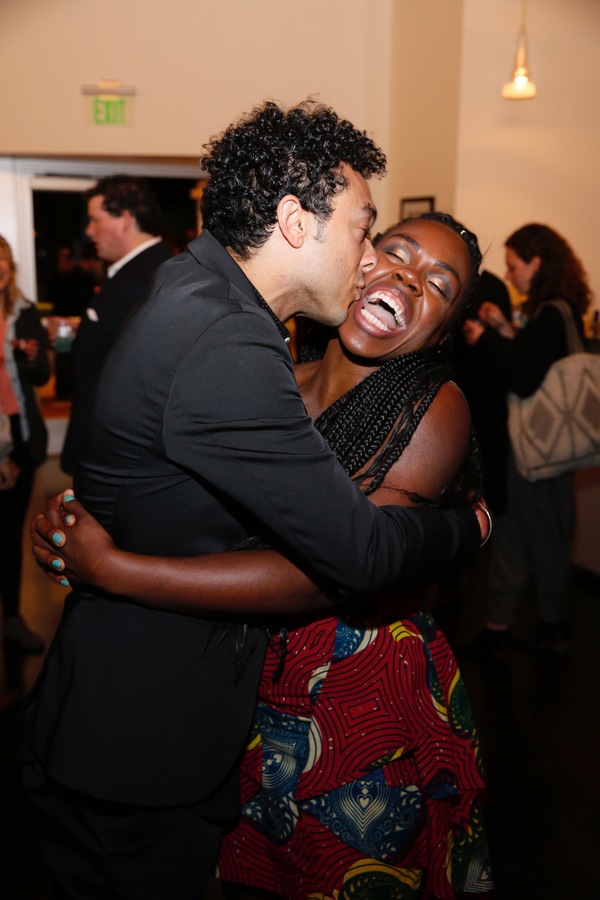 Cast member
Wade Allain-Marcus
and cast member/playwright
Ngozi Anyanwu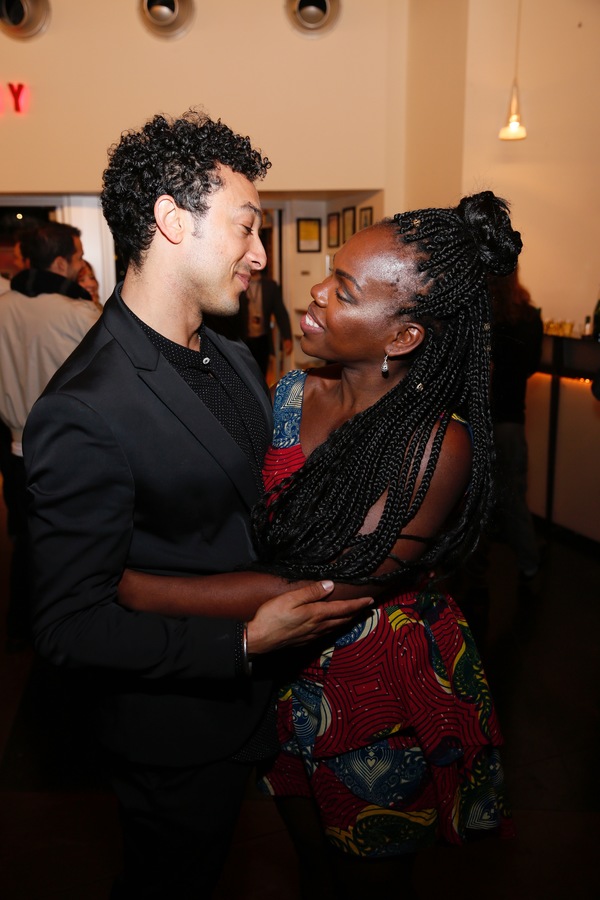 Cast member
Wade Allain-Marcus
and cast member/playwright
Ngozi Anyanwu
Actor Dule Hill and cast member
Dayo Ade
From left, Freedome Bradley-Ballentine, director
Patricia McGregor
and actor
Dulé Hill
pose during the party for the opening night performance of "Good Grief" at
Center Theatre Group
's
Kirk Douglas
Theatre on Sunday, March 5, 2017, in Culver City, California. (Photo by
Ryan Miller
/Capture Imaging)
Actor Dule Hill and cast member
Dayo Ade
Cast members
Wade Allain-Marcus
and
Carla Renata
Cast member
Wade Allain-Marcus
and actor Yvonne Orji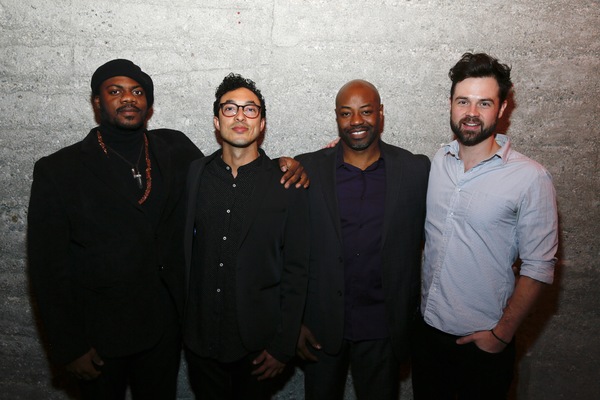 From left, cast members
Marcus Henderson
,
Wade Allain-Marcus
,
Dayo Ade
and
Mark Jude Sullivan
pose during the party for the opening night performance of "Good Grief" at
Center Theatre Group
's
Kirk Douglas
Theatre on Sunday, March 5, 2017, in Culver City, California. (Photo by
Ryan Miller
/Capture Imaging)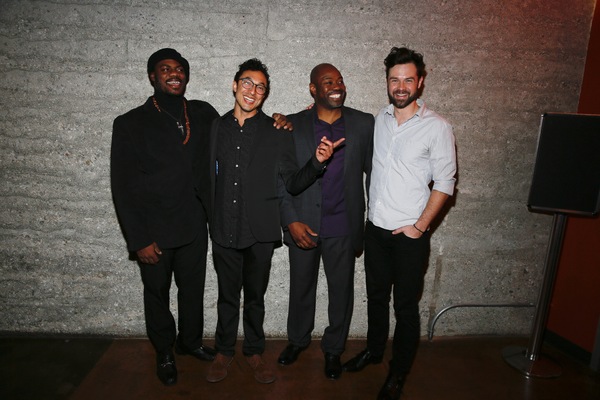 From left, cast members
Marcus Henderson
,
Wade Allain-Marcus
,
Dayo Ade
and
Mark Jude Sullivan
pose during the party for the opening night performance of "Good Grief" at
Center Theatre Group
's
Kirk Douglas
Theatre on Sunday, March 5, 2017, in Culver City, California. (Photo by
Ryan Miller
/Capture Imaging)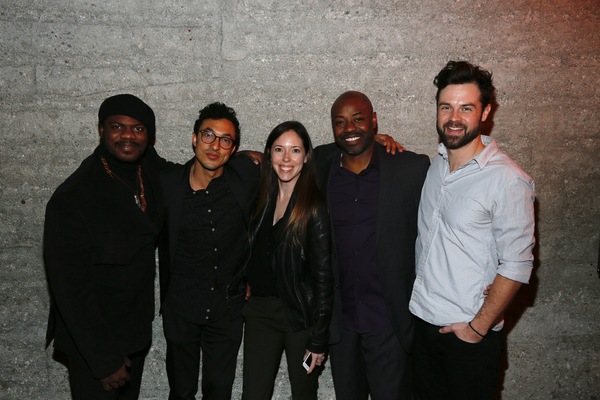 From left, cast members
Marcus Henderson
,
Wade Allain-Marcus
,
Center Theatre Group
Associate Producer
Lindsay Allbaugh
and cast members
Dayo Ade
and
Mark Jude Sullivan
pose during the party for the opening night performance of "Good Grief" at
Center Theatre Group
's
Kirk Douglas
Theatre on Sunday, March 5, 2017, in Culver City, California. (Photo by
Ryan Miller
/Capture Imaging)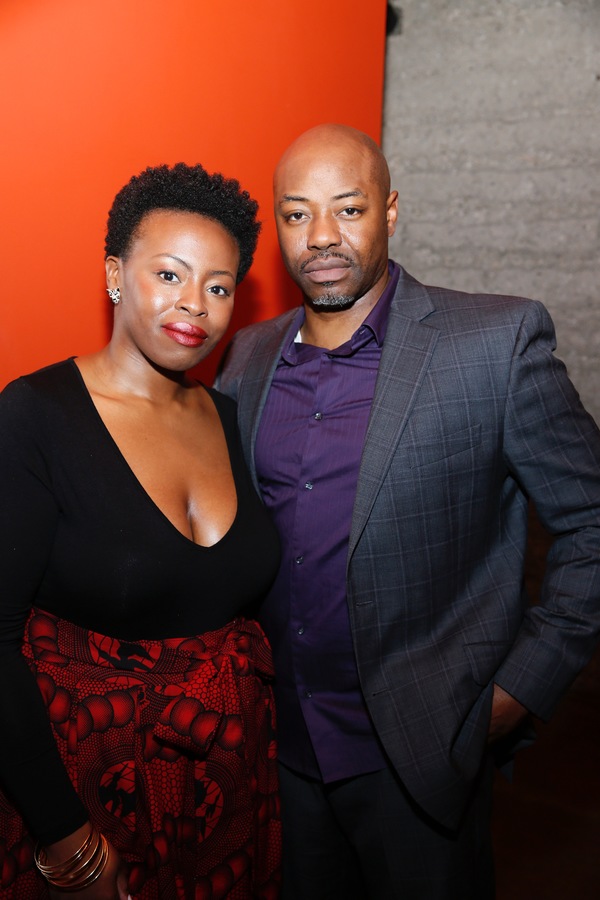 Omoze Idehenre
Cast member/playwright
Ngozi Anyanwu
and cast member
Mark Jude Sullivan
Cast member/playwright
Ngozi Anyanwu
and actor Yvonne Orji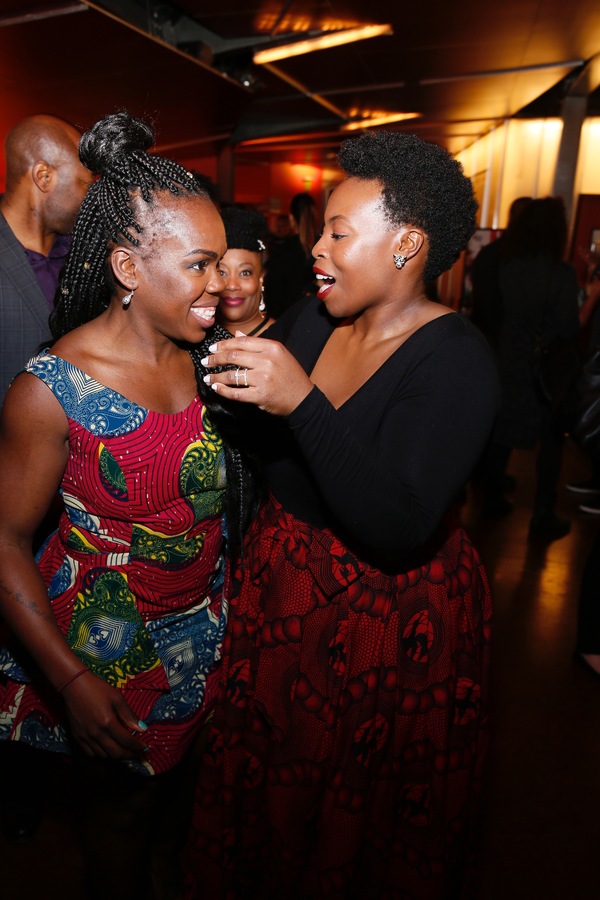 Cast member/playwright
Ngozi Anyanwu
and cast member Omoze Idehenr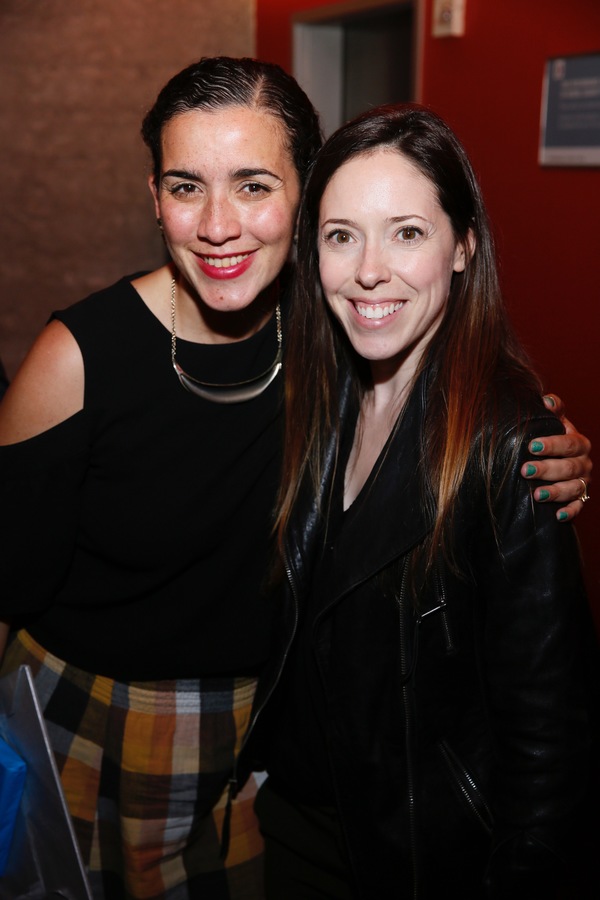 Director
Patricia McGregor
and
Center Theatre Group
Associate Producer
Lindsay Allbaugh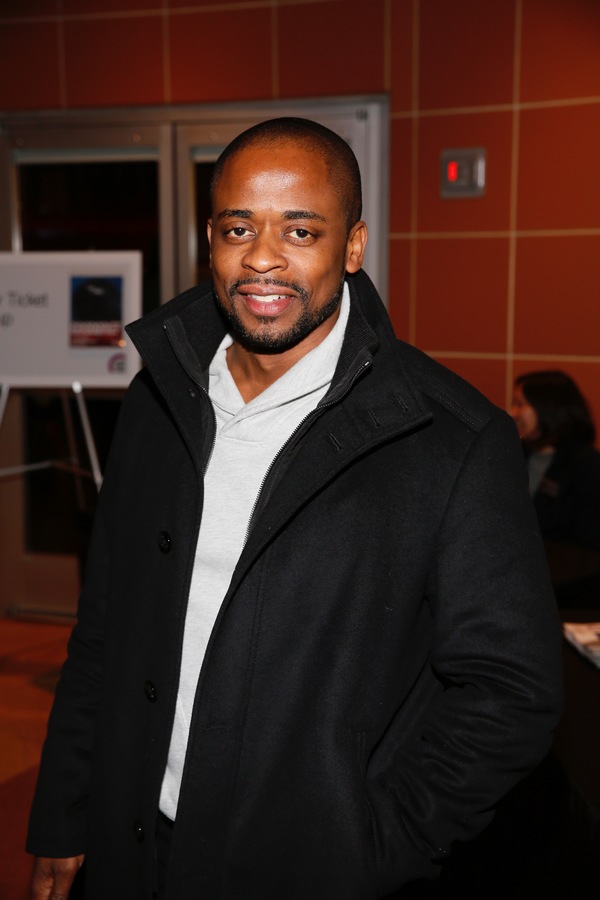 Dule Hill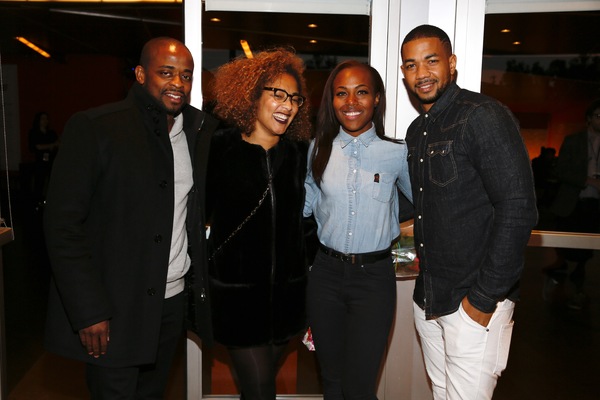 Actors Dule Hill, Amanda Seales,
DeWanda Wise
and
Alano Miller
Actor Yvonne Orji
Actor Yvonne Orji
Actor Jillian Clare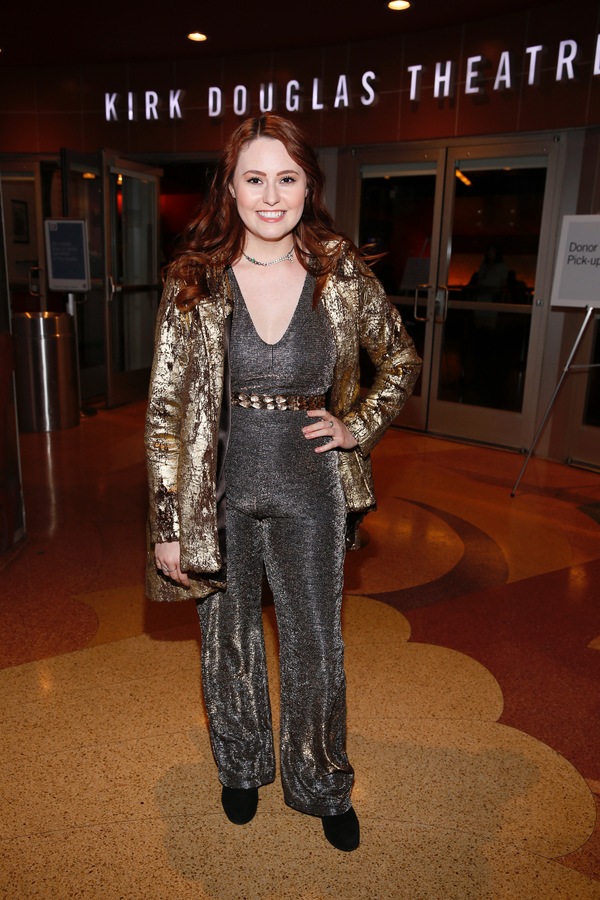 Actor Jillian Clare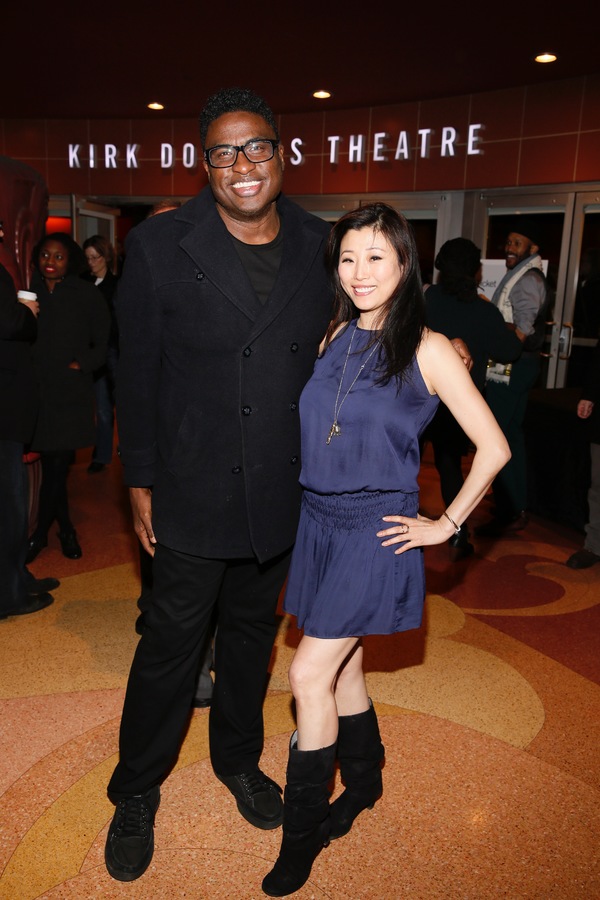 Actors
Michael-Leon Wooley
and
Deborah S. Craig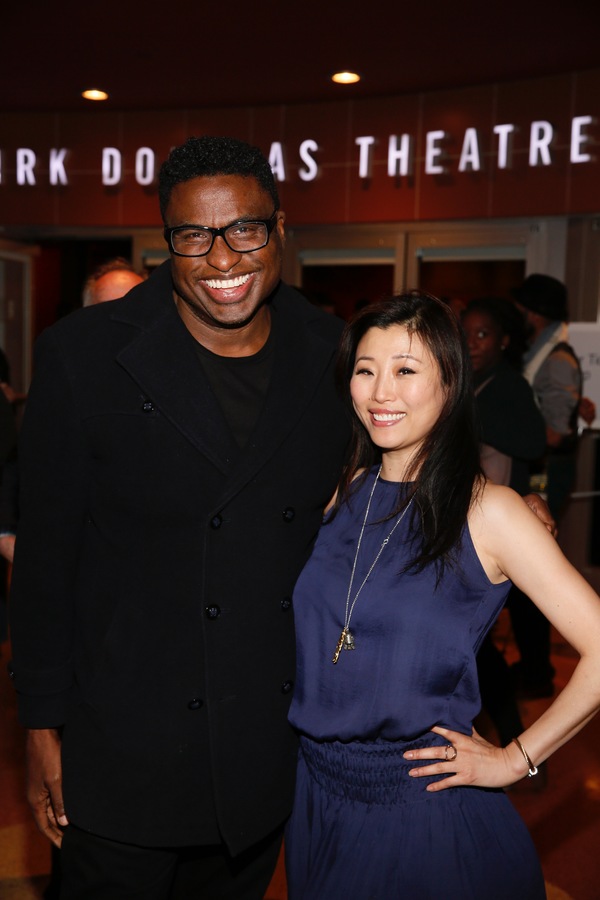 Actors
Michael-Leon Wooley
and
Deborah S. Craig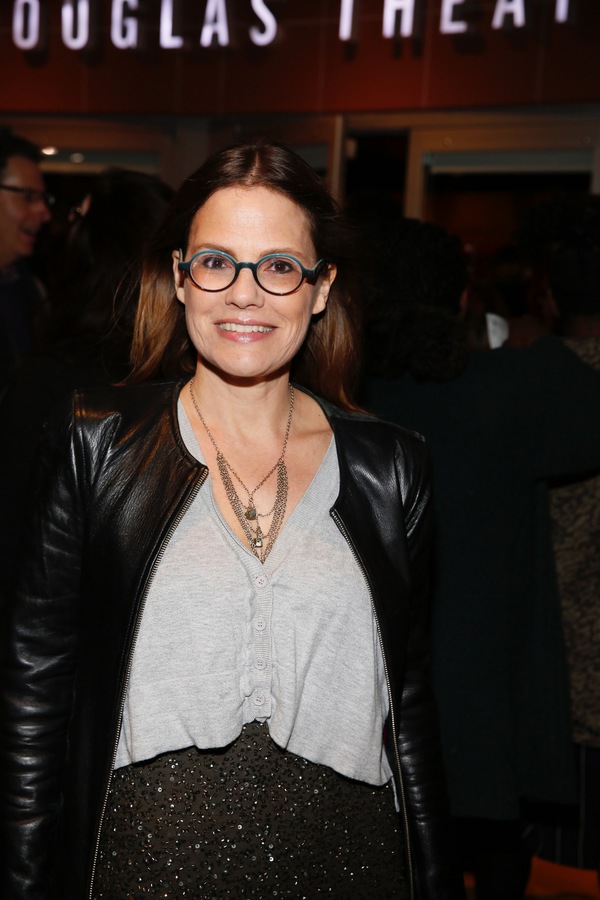 Actor
Suzanne Cryer
Actor
Suzanne Cryer
Actor Kirk Stambler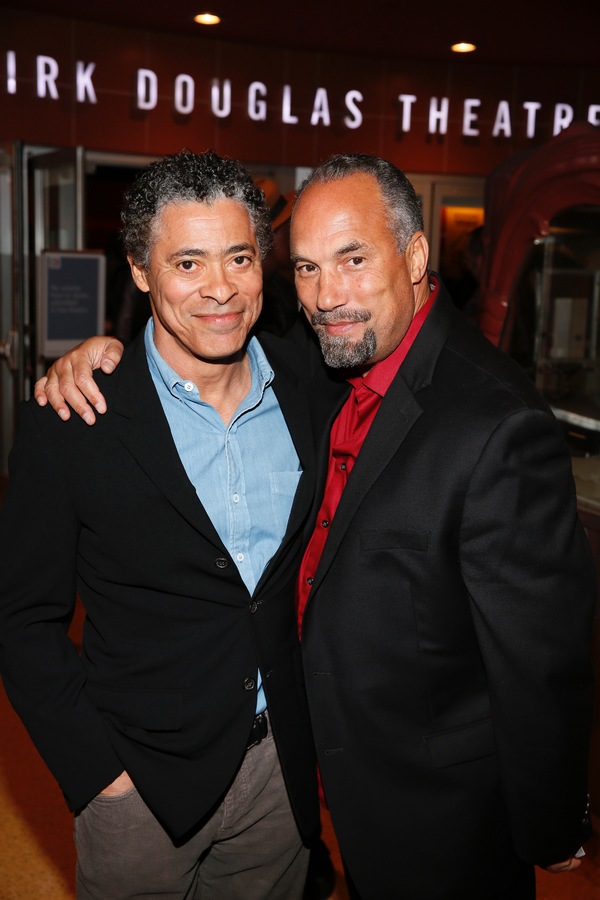 Actors
Dominic Hoffman
and
Roger Guenveur Smith
Actor
Lucy DeVito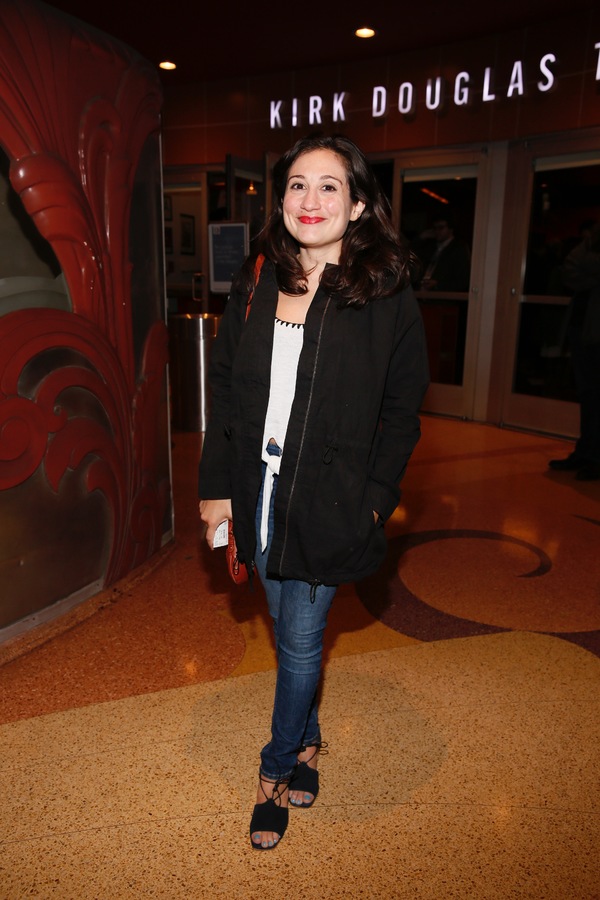 Actor
Lucy DeVito
Actor
Michole Briana White