Photo Flash: Critical Mass Performance Group's AMERYKA to Open Saturday at the Douglas
The Critical Mass Performance Group production of "Ameryka," which Center Theatre Group is remounting at the Kirk Douglas Theatre as part of the second annual Block Party: Celebrating Los Angeles Theatre, will open Saturday, April 21 at 8 p.m. Written and directed by Critical Mass Performance Group Artistic Director Nancy Keystone in collaboration with the company, "Ameryka" is currently in previews and will close April 29.
The cast includes, in alphabetical order, Curt Bonnem, Russell Edge, Ray Ford, Richard Gallegos, Lorne Green, Jeff Lorch, Nick Santoro, Liza Seneca and Valerie Spencer. Lorch will be replacing the previously announced Drew Stafford Harper.
"Ameryka" has scenic design by Nancy Keystone, costume design by Lena Sands, lighting design by Adam J. Frank, sound design and original music by Randall Robert Tico and projection design by Hsuan-Kuang Hsieh. Tom Bryant is the dramaturg and Susie Walsh is the production stage manager.
From the American Revolution to the global war on terror, from the struggle for civil rights to the fight against communism, "Ameryka" shines a light on the promises and pitfalls of democracy. An ensemble-created piece developed over six years, it showcases Critical Mass Performance Group's kaleidoscopic style of found texts, movement, original music and exuberant spectacle.
Block Party 2018 also remounted Playwrights' Arena's production of "Bloodletting" March 29 through April 8 and will remount Celebration Theatre's production of "Die, Mommie, Die!" from May 10 through 20. The three visiting companies receive the full support of Center Theatre Group and its staff in order to fund, stage and market each production.
Photo Credit: Lawrence K. Ho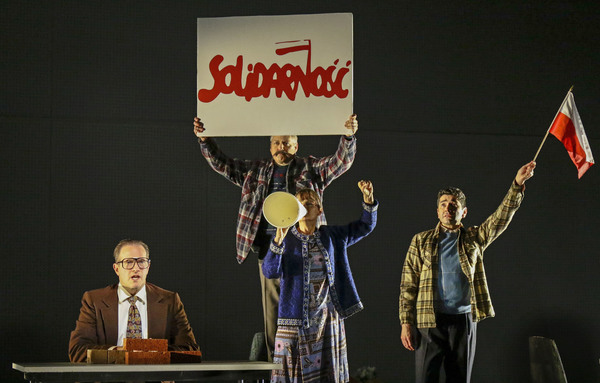 Russell Edge, Curt Bonnem, Valerie Spencer and Richard Gallegos

Liza Seneca, Nick Santoro, Ray Ford, Curt Bonnem, Valerie Spencer and Richard Gallegos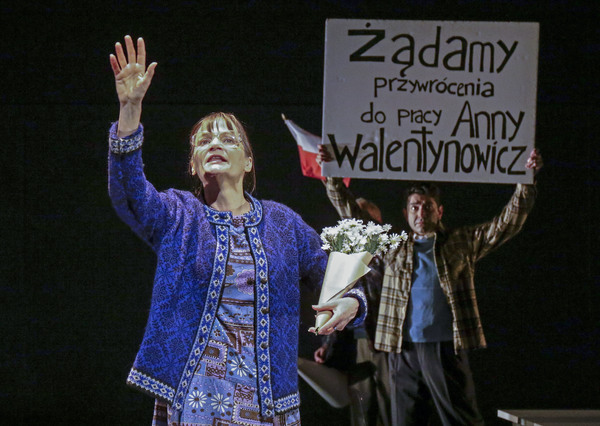 Valerie Spencer and Richard Gallegos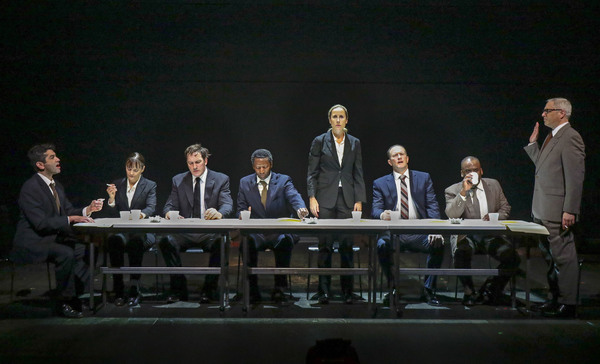 Richard Gallegos, Valerie Spencer, Nick Santoro, Lorne Green, Liza Seneca, Russell Edge, Ray Ford and Curt Bonnem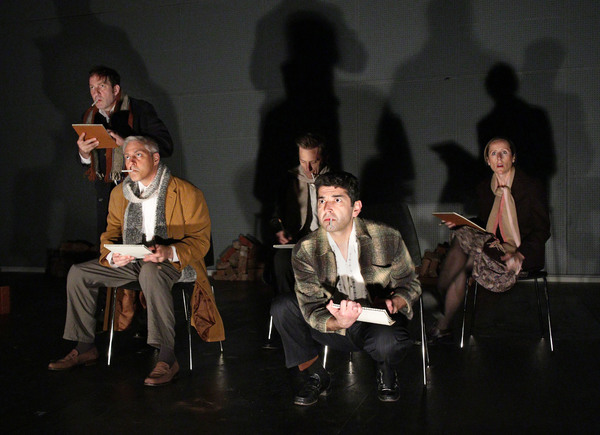 Nick Santoro, Curt Bonnem, Jeff Lorch, Richard Gallegos and Liza Seneca

Ray Ford and Valerie Spencer

Ray Ford and Lorne Green

Richard Gallegos (center) and Liza Seneca (in background, other actors obscured)

Richard Gallegos, Curt Bonnem, Nick Santoro (obscured), Russell Edge, Ray Ford and Liza Seneca

Jeff Lorch, Ray Ford and Curt Bonnem

Russell Edge, Valerie Spencer, Jeff Lorch and Curt Bonnem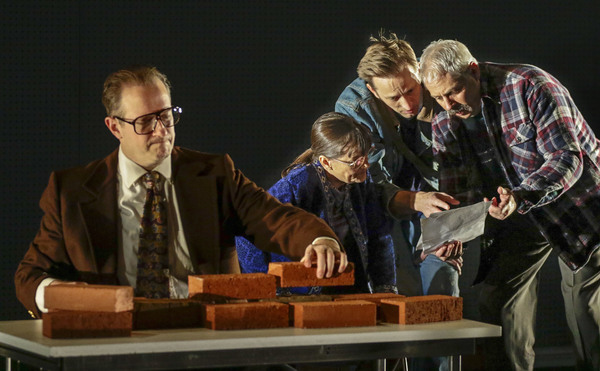 Valerie Spencer, Liza Seneca and Richard Gallegos

Richard Gallegos, Curt Bonnem and Russell Edge

Related Articles View More Los Angeles

Stories

Shows
More Hot Stories For You