Photo Flash: A CAR IS BORN
A tribute to entertainments supporting cast of cars, included a television icon, a screen legend and sexy stage siren.
If you remember fondly the performance of the 1954 Aston Martin DB2/4 DHC in Hitchcock's "The Birds" or a 1940 Buick Century cameo in "Casablanca" or if your favorite scene from "Sunset Blvd" featured a 1931 Isotta Fraschini Tipo 8B Viggo Jensen Cabriolet d'Orsay, then your heart may have been lost some 300 miles South of San Francisco this past weekend as Great Autos of Yesteryear and the Free Wheelers car clubs gathered for a Hooray For Hollywood themed celebration highlighting the often unheralded stars of many motion pictures - the Automobiles.
For well over a quarter of a century, classic car owners, aficionados and lovers have gathered mid-way between LA and San Fran at the Embassy Suites hotel in San Luis Obispo to celebrate, display and tribute automobiles of a by-gone era.
In addition to the over 150 classic automobiles, the annuAl West Coast Meet (WCM) committee was proud to offer the First Bitch of the American Prairie, Ms. Alison Arngrim, performing excerpts from her successful one woman show entitled "Confessions of a Prairie Bitch" and as part of their tribute to Sid Grauman, presented Legends Live at the Chinese with the popular "Legend Series" host, B. Harlan Boll, and featuring Golden Globe winner, Ms. Tippi Hedren, in a retrospective spotlight on her life and career.
The WCM wrapped up the weekends experience with a black-tie Hollywood-esque Governor's Ball and Red Carpet Awards. The faux Oscar highlights featured, both Ms. Arngrim and Ms. Hedren as well as Tony Award winning actress, Julie Newmar, who presented and crowned (ala Too Wong Fu) the coveted "Best of Show" (aka Best Picture) award to John White, for his 1948 Chrysler Town and Country Convertible (originally owned by actor Leo Carrillo).
Photo credits: 
Photo 1- by James Ayres
Photo 2- by Craig Boisvert
Photo 3- by Jeff Hiner
Photo 4- by Craig Boisvert
Photo 5- by Jim Dally
Photo 6- by Craig Boisvert
Photo 8- by Carmi Standish


Julie Newmar presents and crowns John White with "Best of Show.�

Alison Arngrim and husband Bob Schoonover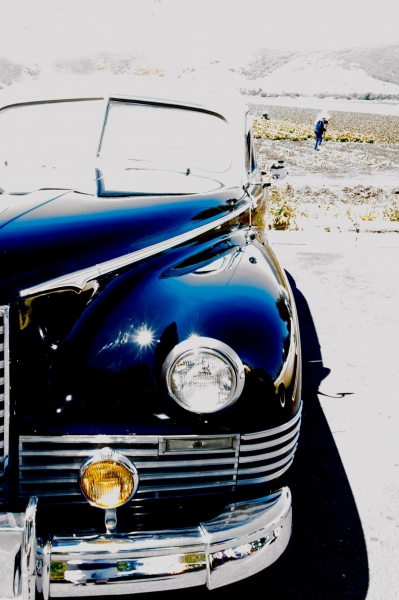 A 1947 Packard Custom Super Clipper Seven Passenger Limousine owned by Clint Moore

Club members Mark Taylor and Douglas Brown chat with Tippi Hedren at pre-show reception

A 1957 Continental Mark II owned by Jim Sinnes

Legends Host, B. Harlan Boll, and event chair, Carmi Standish, pose with a 1938 Packard 12 Convertible Coupe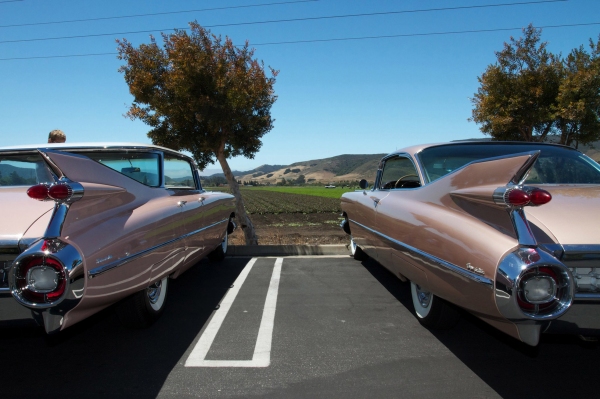 Left is a 1959 Cadillac Sedan deVille Flat-top owned by Rob Carlson and Chris Palmer and right is a 1959 Cadillac Coupe de Ville 2 Door Hardtop owned by Stuart Gunn and Ed Walter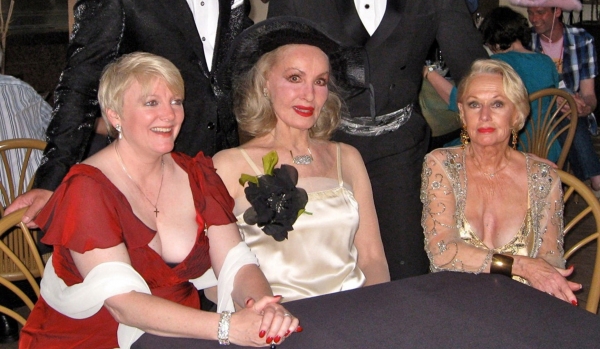 Alison Arngrim, Julie Newmar & Tippi Hedren