Justina Machado, Isabella Gomez, Ivonne Coll, and Wanda De Jesus Complete The Company Of Hero Theatre's THE FLOATING ISLAND PLAYS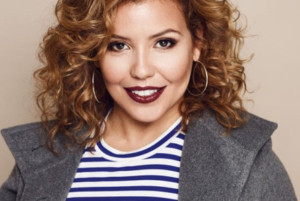 Hero Theatre announced today that One Day at a Time stars Justina Machado and Isabella Gomez, Jane the Virgin's Ivonne Coll and Imagen Award-winning veteran stage and film actress Wanda De Jesus round out the company of Hero Theatre's The Floating Island Plays.
The Floating Island Plays consist of four plays chronicling the Cuban/Cuban-American experience. The plays are The Modern Ladies of Guanabacoa, Fabiola, In the Eye of The Hurricane and Broken Eggs. The tetralogy is written by Eduardo Machado. All four plays, rarely presented together, will be presented as staged readings on March 30 and March 31, 2019. They will be directed by Elisa Bocanegra.
Justina Machado will host the opening ceremony followed by an exclusive talk-back with she and the playwright. Ivonne Coll and Wanda De Jesus star in, In the Eye of the Hurricane. Isabella Gomez along with De Jesus complete the weekend with a performance of Broken Eggs.
Jeanine Mason (Roswell New Mexico, Grey's Anatomy, So You Think You Can Dance) and acclaimed actor and musician Zach Villa (Karyn Kusama's Destroyer) are also part of the cast. Jeanine Mason will star in the first play of the cycle, The Modern Ladies of Guanabacoa. Zach Villa will star in the second, Fabiola.
More cast members include esteemed stage and screen actors Moises Castro, Antonia Cruz-Kent, Mateo d'Amato, Olivia Cristina Delgado, Romi Dias, Serafin Falcon, Emanuel Gironi, Joey Greer, Joseph Henderson, Gloria Laino, Jonathan Medina, Mauricio Mendoza, Peter Mendoza, Sarita Ocón, Julieta Ortiz Elizondo, Marissa Chibas Preston, Geoffrey Rivas, Magda Rivera, Onahoua Rodriguez, Christopher Salazar, Tom Sandoval and José Zúñiga,
The Floating Island Plays can be seen on Saturday, March 30 and Sunday, March 31, 2019 at the Rosenthal Theater at Inner-City Arts in Los Angeles, CA. Tickets and further information can be found at www.herotheatre.org.