BWW Review: Robyn Spangler Enchants at Rockwell with CHRISTMAS IS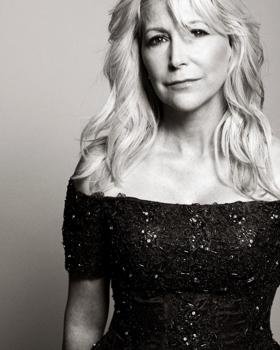 Pop singer Robyn Spangler appeared at Rockwell Table and Stage Sunday December 16 for a cd release party to celebrate her new album Christmas Is. This lady, if you remember, is nonpareil in her homage to Linda Ronstadt and Billy Barnes, two previous best-selling cds, and has enough warmth to spread Christmas cheer everywhere... all by herself. However, joing her onstage were not one, but three guest stars: Don Most, Joanne Tatham and Shawn Ryan.What a treat for the holidays!
Concentrating on the album, Spangler sang all ten songs that include favorites "Edelweiss" from The Sound of Music, "From a Distance", "What a Wonderful World", the title song "Christmas Is" and a delicious comedic tune "Who Spiked the Eggnog?" Spangler possesses a lovely voice that is laid back. She doesn't push or strain. The notes and lyrics flow naturally. She has a versatile range, and really surprised me with her choice of Schubert's "Ave Maria", a hymn that is not on the album. She sang it so beautifully. I wish she had recorded it.
Her duet with Most "It's Beginning To Look a Lot Like Christmas"| sparkled and he returned with the fun, rousing "Boogie Woogie Santa". Tatham, primarily a jazz singer, offered a delightful "Jardin Botanico", a lot like "The Girl From Ipanema" and Sondheim's takeoff on it "The Boy From...", sounding exotic, light and breezy. Ryan shined on his "Santa Lost a Ho". This lad is so terribly funny, creating a barrel of laughs wherever he appears. The encore for the evening was "Celebrate Me Home" with all four artists singing together.
Backing the artists up in the 70-minute set were the incredible Todd Schroeder at the keys, Tony Mandracchia on guitar, Tim Christensen on bass and drummer Otis Hayes, all terrific musicians.
Robyn Spangler is one special performer. She will not settle for the ordinary in anything she does. When she said she wanted a different Christms album, she meant it. She chose rare songs that all have the meaning of fulfillment and love. They are bright, uplifting and inspirational like the lady herself. To say she sings well is one thing; for me, she glows from within and always gives a radiant performance, pulling you in with her charm and grace, holding you in the palm of her hand, and keeping you engaged from start to finish. Don't miss her whenever and wherever she performs.
To purchase the album, go to amazon, itunes, cd baby or visit:
(left to right: Shawn Ryan, Joanne Tatham, Robyn Spangler, Don Most )