Don Grigware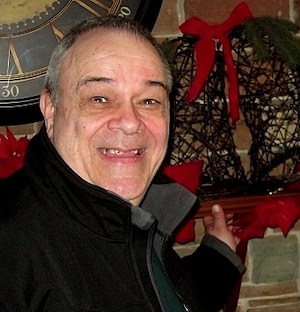 Don Grigware is an Ovation nominated actor and journalist/writer whose contributions to theatre through the years have included 6 years as theatre editor of NoHoLA, a contributor to LA Stage Magazine and currently on his own website:
www.grigwaretalkstheatre.com

Don hails from Holyoke, Massachusetts and holds two Masters Degrees from the University of Massachusetts, Amherst in Education and Bilingual Studies. He is a teacher of foreign language and ESL.

Don will soon be entering his eleventh year with BWW, currently serving as Senior Editor of the Los Angeles Page. He received a BWW Award for Excellence in 2014 as one of the top ten Regional Editors around the globe.

Don is also an author/playwright and recently published Books I, II & III of his children's fable Two Worlds Together: Donnelly's Greatest Christmas. You may purchase copies of the two volumes at amazon.com A trilogy of one-acts in a collection called Holiday Madness was recently revised and re-published, also on amazon.com. Both the story and plays are available on kindle as well as in paperback.

There are still creative writing projects on the horizon, including publishing a collection of scary mini-plays - 10-15 minutes in length - and publishing a sequel to Two Worlds Together, entitled Donnelly Tackles Technology. There is also a play in mind about my mother and her card-playing friends called Old Maid? Hell! Stay tuned for the rest of 2019, 2020 and beyond for more fun and games...and challenges!

MOST POPULAR ARTICLES
LAST 30 DAYS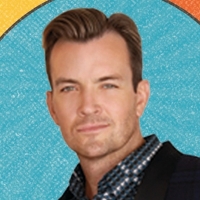 BWW Rreview: D. Scott Eads and His Combo SHAKE THE HOUSE
Posted: Oct. 1, 2019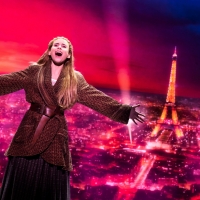 BWW Review: National Tour of ANASTASIA Pays a Glowing Visit to Los Angeles
Posted: Oct. 9, 2019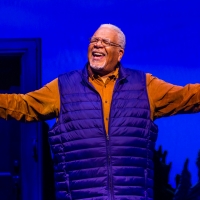 BWW Review: GRUMPY OLD MEN THE MUSICAL Is a Fun Night Out
Posted: Sep. 23, 2019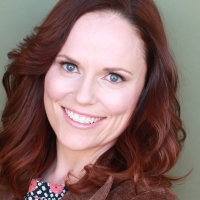 BWW Interview: Carla Cackowski Talks THE MYSTERY OF IRMA VEP - A PENNY DREADFUL
Posted: Sep. 26, 2019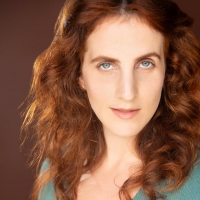 BWW Interview: Actress/Producer Tal Fox Talks IN TROUSERS
Posted: Oct. 4, 2019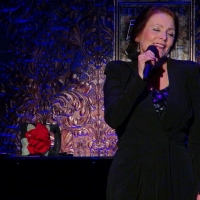 BWW Interview: Actress/Singer Pamela Clay Brings Edith Piaf to Life at Feinstein's at Vitello's
Posted: Oct. 3, 2019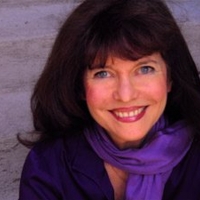 BWW Interview: Songwriter and Performer Harriet Schock Talks About Her Active Career
Posted: Oct. 11, 2019


LAST 365 DAYS

BWW Review: Kiki Ebsen Presents a Rich Tribute to Her Dad Buddy Ebsen
Posted: Oct. 15, 2018



BWW Interview: Singer Tiffany Bailey Presents JAZZ with POP
Posted: Apr. 2, 2019



BWW Review: Pasadena Playhouse Brings Back Live Radio Play IT'S A WONDERFUL LIFE
Posted: Dec. 15, 2018



BWW Review: MTW's OLIVER! Exudes Thrill and Joy
Posted: Feb. 12, 2019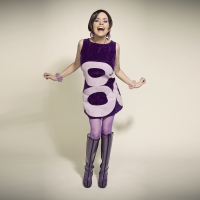 BWW Interview: Shelly Goldstein Talks About Her Life's Work as a Writer and as a Cabaret Artiste Par Excellence
Posted: Aug. 15, 2019



BWW Review: LA Mirada Welcomes Agatha Christie's MURDER ON THE ORIENT EXPRESS
Posted: Oct. 22, 2018


BWW Interview: Journalist Michael Ventre Discusses Politically Fascinating New Musical

October 17, 2019

Michael Ventre studied at the University of Southern California both in Journalism and at the graduate school of Cinema. He also studied acting at the Stella Adler Conservatory in Los Angeles. As s journalist, he has contributied to such publications as MSNBC.com, Variety, American Way (American Airlines) magazine, Los Angeles Confidential magazine, Los Angeles Times magazine, Produced by (Producers Guild) magazine and many others. Ventre has been working for a few years on a new musical with arresting political references called Letters to Benito. In our conversation he
---
BWW Interview: Actor/Artistic Director Filipe Valle Costa Discusses Saudade Theatre

October 14, 2019

Filipe Valle Costa is the founder and co-artistic director of the Saudade Theatre, the first and only Portuguese theatre in Los Angeles to translate Portuguese playwrights into English. The company will soon open My Favorite Suicide on October 18. Filipe, tell our readers about Saudade Theatre. Most importantly, as the first and only Portuguese theatre in the US, how has it made a difference for the Portuguese and our American culture? FVC: Well, that is the key right there. Saudade Theatre is the first and only Portuguese theatre company in the US, and as such, it's our mission to develop original and thought-provoking work grounded in the Portuguese experience. I never wanted Saudade to be a 'museum' theatre company. In other words, it is not our goal to grow a company that merely presents an American audience with a Portuguese story, or our history straight from the history books. As Portuguese immigrants having
---
BWW Review: Rarely Produced IN TROUSERS Intrigues at the Lounge

October 14, 2019

Knot Free Productions Presents/In Trousers/book, music & lyrics by William Finn/directed by Ryan O'Connor/Lounge Theatre, Hollywood/musical director: Jake Anthony/through November 3 When I saw Stephen Sondheim's Company on Broadway in the early 1970s, I was overwhelmed by the speed at which the ensemble said their lines, sang their songs and just moved across the stage. I knew I was in the presence of genius, but I had to really listen and focus in order to keep up with them and understand what was happening. William Finn's In Trousers, composed in 1979 and revised in 1985 for off-Broadway and... so rarely produced, is akin to Company in this way. It moves with the speed of light, and the four actors never let down for a second. Later Finn composed March of the Falsettos and Falsettoland, put together as Falsettos. These two along with In Trousers have often been referred t
---
BWW Interview: Songwriter and Performer Harriet Schock Talks About Her Active Career

October 11, 2019

Singer/actress/songwriter/author/teacher Harriet Schock has had an incredible career in composing for TV and film. She still performs in live concerts around the globe, gives master classes in songwriting and is lauded for her great skill and humanity in writing songs that resonate with the human spirit. 'Ain't No Way to Treat a Lady' and 'First Time on a Ferris Wheel' are but two of her magnificent hit pop songs. In our conversation she really digs deep to help us understand and feel the songwriting process.
---
BWW Review: National Tour of ANASTASIA Pays a Glowing Visit to Los Angeles

October 9, 2019

Based on the 1997 animated film 'Anastasia', Anastasia the New Broadway Musical, bowing on broadway in 2017, is an entertaining whirlwind of sight and sound. It will make you laugh and cry. You will undoubtedly leave the theatre with a lasting impression of grande theatricality and how it weaves its magic into our humdrum lives. Plus, it is based on fact. Currently onstage at the Hollywood Pantages until October 27 only, this Anastasia has the makings of a great big hit.
---
BWW Interview: Magician Siegfried Tieber Talks RED THREAD

October 4, 2019

Renowned magician Siegfried Tieber, who was a sensation on television with Penn and Teller, is about to perform a new show Red Thread in downtown Los Angeles Oct. 3 a?' Nov. 10. The interesting part is that there are only 6 shows per week for 6 weeks and ... only 34 guests will make up the audience for each show. In our conversation he explains the show and why it must be performed in an intimate space. Tell our readers about your fascinating background. Your father came from Austria and your mother from Colombia. You grew up in Ecuador. How did magic become a part of your childhood? When did it become more important to you than anything else?
---
BWW Interview: Actress/Producer Tal Fox Talks IN TROUSERS

October 4, 2019

Actress/Producer Tal Fox is about to open in the rarely produced In Trousers at The Lounge. In our conversation she tells us about this and her other theatrical chestnuts. TAL FOX - Tal is an LA-based actress, singer and theater educator. Theater credits include: Max & Ruby (National Tour), The Christians (Center Theatre Group), Star Is Born 3, Unauthorized Musical Parody of Mean Gurlz (The Rockwell), Kiss Me, Kate, Urinetown, Sunday in the Park with George, Zorba, Hello Again, The Spitfire Grill, Ragtime... Tal holds a BFA in Musical Theater and BA in Communications from Pace University, and is also a producer, writer, and casting director. Producing credits include: Star is Born 3 (The Rockwell) and Dreamgirls (5-Star Theatricals). Casting work includes: Good Grief (Center Theater Group), Collective Rage (Theatre @ Boston Court), 5-Star Theatrical's productions of Shrek, Matilda, West Side Story, and The Music Man. Follow her on Instagram: @talmorningdew ~Tal
---
BWW Interview: Jazz Singer Sylvia Brooks To Appear at Feinstein's at Vitello's

October 3, 2019

Jazz artist Sylvia Brooks has quite a fascinating background to share with us. In her live concert at Feinstein's Upstairs at Vitello's on October 26 she will sing from her three albums with an eclectic mix of songs. Talk about your album The Arrangement and how it became a breakout in forwarding your career. SB: Before I started to make this album, I was in a bit of a quandary. I knew that I wanted to explore a variety of styles- and really didn't want to only stick with one idea in order to make the album cohesive. I love Latin music, Classic Jazz, Blues and certain pop songs that I have always wanted to record, like the Beatles 'Eleanor Rigby' and Hank Willi
---
BWW Interview: Actress/Singer Pamela Clay Brings Edith Piaf to Life at Feinstein's at Vitello's

October 3, 2019

Actress/singer Pamela Clay has been performing a show she wrote about Edith Piaf entitled Forever Piaf for quite some time to great acclaim! She will perform it locally at Feinstein's Upstairs at Vitello's on October 16. In our conversation she talks about growing up in a musical family and how Piaf's outlook became the cornerstone of her life. Tell us about your background. As a child, how did you become interested in music? When did you know that it would be your career? PC: One of the first things I remember was hearing classical music. Both my parents were blessed with beautiful voices, played piano, and my father also played trumpet. Daddy was a child prodigy who played classical piano live on the radio at age five,
---
BWW Rreview: D. Scott Eads and His Combo SHAKE THE HOUSE

October 1, 2019

Singer D. Scott Eads returned to Sterling's Upstairs at the Federal for the third time Sunday September 29. and his latest show Shake the House proved indeed that the third time's the charm. It pulled together rock 'n roll chart toppers of the 50s and 60s covering Jerry Lee Lewis and Roy Orbison all the way up to Elvis and the Beatles. This is obviously Eads' kind of show The material suits his voice and musical style to perfection. He really got into the music, moving his body in rythym and stretching his vocal instrument to the max with power and passion. Owning the show, he captured our total involvement in the process.
---
BWW Interview: NIGHT OF THE LIVING DEAD Live on Stage

September 26, 2019

Drina Durazo and Gus Krieger are about to open an adaptation of Night of the Living Dead at Group Rep on October 4. In our conversation they talk about the excitement of presenting this Halloween treat. Gus Krieger (Writer): Original stage plays include Deity Clutch, Sherlock, Through The Looking-Glass, The Armadillo Necktie, and Breaking Bard. Awards include the Spirit of the Fringe Award for Best Writing, Scenie Awards for Best World Premiere Play and Outstanding Production, and the Valley Theatre Award for Best Play. Krieger's first produced feature screenplay a?oeThe Killing Rooma?? premiered at the 2009 Sundance Film Festival. As writer-director-producer, Krieger's films include the philosophical thriller 'The Binding,' and the award-winning hip-hop drama 'My Name Is Myeisha.' Additionally, Krieger is the Associate Artistic Director of The Porters of Hellsgate, which will become the first Los Angeles theatre company to produce the complete works of William Shakespeare.
---
BWW Interview: Carla Cackowski Talks THE MYSTERY OF IRMA VEP - A PENNY DREADFUL

September 26, 2019

Director Carla Cackowski is delighted to be making her Actors Co-op debut with this wonderfully ridiculous play. Recent credits include directing shows at The Second City (LA), Curious Comedy Theater (Portland, OR), and Stephnie Weir's one woman show, Vanona Ray at the Comedy Central Stage. She regularly tours around the world performing comedic improv with her two person show Orange Tuxedo. Recent tours include the Copenhagen International Improv Festival, the Vancouver International Improv Fest, and the Warsaw Improv Festival. Carla proudly serves on the Board of Directors at Kickstand Comedy, a non-profit theater that seeks to serve the needs of the community, providing programming and educational outreach that helps people laugh, connect, and thrive together. www.carlacackowski.com. She is about to open The Mystery of Irma Vep - A Penny Dreadful at Actors Co-op on October 4.
---
BWW Review: GRUMPY OLD MEN THE MUSICAL Is a Fun Night Out

September 23, 2019

Grumpy Old Men The Musical/book by Dan Remmes/music by Neil Berg/lyrics by Nick Meglin/adapted from the Warner Bros motion picture written by Mark Steven Johnson/directed by Matt Lenz/choreographed by Michele Lynch/musical direction byBenet Bralin/La Mirada Theatre for the Performing Arts/through October 13 Taking place in Wabasha, Minnesota in present time, Grumpy Old Men The Musical follows many old-fashioned musical storylines like The Fantastiks, White Christmas and others that deal with a community of family and friends who live in a small town ... where everyone knows everyone else's business. Now in its West Coast premiere at La Mirada Theatre for the Performing Arts, Grumpy Old Men is nice fun with a splendid cast headed by special guest star Hal Linden and featuring audience favorite Cathy Rigby.
---
BWW Interview: Ari Stidham Talks EDGAR ALLAN SHOW, Poe That Is

September 20, 2019

The Edgar Allan Show is about to open at the Two Roads Theatre in Studio City. With material from Poe's famous stories rewritten in a silly vein and original music by Ari Stidham, you are bound to knock your socks off. Here's what Stidham has to say for his work. Just how silly is your show? I love Edgar A. Poe, but am usually prepared to be scared out of my wits.
---
BWW Review: Jenelle Lynn Randall Brings Eartha Kitt to Feinstein's

September 18, 2019

Actress/singer Jenelle Lynn Randall got raves for her participation in this year's Hollywood Fringe Festival. She premiered her one woman play with music about the life of actress/songstress Eartha Kitt entitled I Wanna Be Evil: The Eartha Kitt Story. For one night only Randall brought her evening to Feinstein's at Vitello's on Monday September 16 and was totally engaging, sparking a great big hit. Kitt was sultry with a purr that would stop a clock. Born into poverty as a plantation
---
BWW Interview: Lilly Bright Talks Bulimia and How Her One Woman Play Sets Her Free
September 14, 2019
---
BWW Review: Funny and Sad SKINTIGHT Hits the Mark

September 14, 2019

I had the following to say about playwright Joshua Harmon' s play Bad Jews: 'Excessively harsh reality is at the core of most contemporary dramedies. A character cannot be rude or abrasive enough to arouse a viewer's attention or glean laughs. It's particularly characteristic of the irritating females who talk too fast, too loud and scream their shrewish lungs out. It makes me happy that I live alone; and yes, I do care and respect others and their feelings; but, being pleasant nowadays is considered boring and in drama, it will never win awards, so on with the show. ' Harmon's current play Skintight is receiving its West Coast premiere at the Geffen Playhouse and star Idina Menzel's character Jodi is another shrewish female, selfish and most definitely in need of a lesson or two about how to treat others. The play has already been extended through October 12. It boasts a dynamic six person cast and is worth your time.
---
BWW Interview: Actor Hal Linden Talks GRUMPY OLD MEN

September 13, 2019

Beloved actor Hal Linden of TV's Barney Miller is equally famous for his Broadway appearances including the recipient of a Tony Award for Best Actor in a Musical for 1971's The Rothschilds. He is about to open on September 20 at La Mirada Theatre for the Performing Arts in the West Coast premiere of the new musical Grumpy Old Men.
---
BWW Interview: Gilbert Smith, President of the Montalban, Talks Golden Eagle Awards

September 11, 2019

I marvel at the work of the Montalban Theatre. I have noticed how the theatre has really maintained itself over the years and improved so much with all the Latino events and concerts with an emphasis on supporting all of our talented performers regardless of race, religion or creed. We are a community and need to reflect that in all we do. When I asked to speak with Gilbert Smith, President of the Montalban Company, LLC, he enthusiastically provided the following answers to our questions.
---
BWW Interview: Music Composer Michele Brourman Talks Upcoming Concerts in Chicago and New York

September 11, 2019

Music composer, pianist Michele Brourman is world reknowned for her brilliant compositions and collaborations with other great songwriters like Amanda McBroom. She has a tremendous passion for performing. She will be in Chicago on the 15th and in New York in October doing what she does best. The world is a better place because of it.
---
...
1