BWW Interview: Maestro Carlo Ponti Zealously Conducting LAV & YOUNG VOICES All Over The World
Théâtre Raymond Kabbaz will stream CARLO PONTI & THE LOS ANGELES VIRTUOSI ORCHESTRA: YOUNG VOICES May 21, 2021.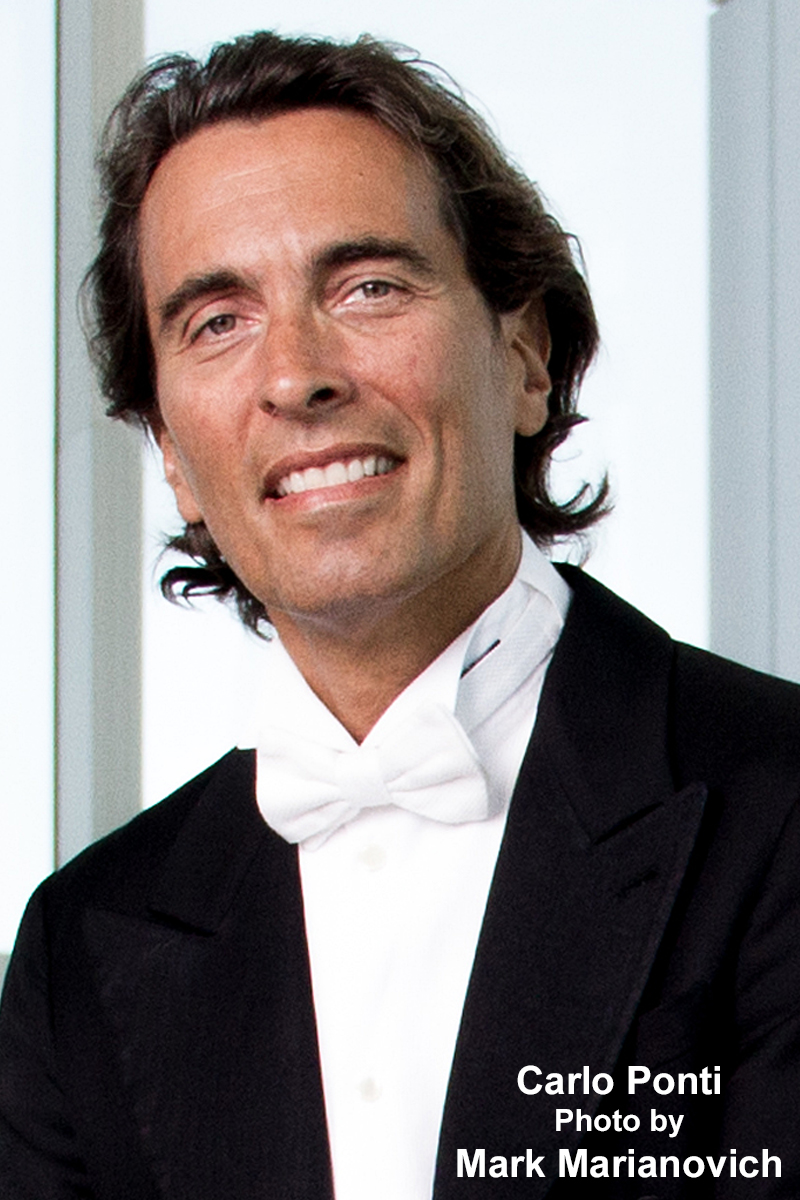 Théâtre Raymond Kabbaz will stream CARLO PONTI & THE LOS ANGELES VIRTUOSI ORCHESTRA: YOUNG VOICES May 21, 2021. Benefiting music education, YOUNG VOICES will feature soloists: violinist Audrey Park, violinist YuEun Kim, and harpist Julianne Jimenez; as well as; selected violin students from Pacoima Elementary School.
Maestro Carlo Ponti managed to squeeze in some time to answer a few of my inquiries on his musical life.
Thank you for taking the time for this interview, Maestro Ponti!
What spurred you into establishing the Los Angeles Virtuosi Orchestra (LAV) back in 2013?
I have always been a strong advocate and supporter of young musical talent and felt the need to create a unique ensemble to advocate and support the study of music.
This ensemble is indeed unique because it was formed on the core belief that an orchestra is a unique educational resource.
LAV's mission is to serve as a catalyst in supporting music education through collaborative partnerships with the community, schools, agencies, and other arts organizations, and by allocating 100% of net income from performances to support and develop the study of music.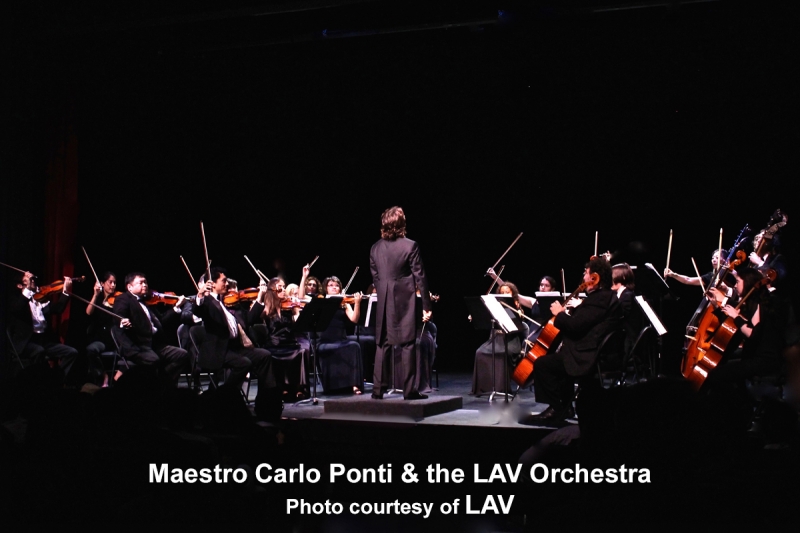 The study of music is a resource that can not only help young people find their calling in life, but also teach them skills and promote qualities that can permanently shape their lives in countless positive ways, regardless of what path they choose.
How often do you hold auditions for LAV?
It is important to outline that LAV's musicians are not students: LAV is a professional orchestra composed of some of the best professional musicians in Los Angeles, and in the country.
We hold auditions about once a year, and draw from the best orchestral ensembles in Los Angeles, including the Los Angeles Philharmonic, Los Angeles Chamber Orchestra and Los Angeles Opera Orchestra, as well as featuring freelance talented professionals among our ranks.
Besides obvious musical talent, what do you look for in a musical candidate?
The most important attributes for our orchestra's musicians to exhibit, aside from advanced technical and musical competence which are often a given as we draw from the aforementioned ensembles, are flexibility and teamwork.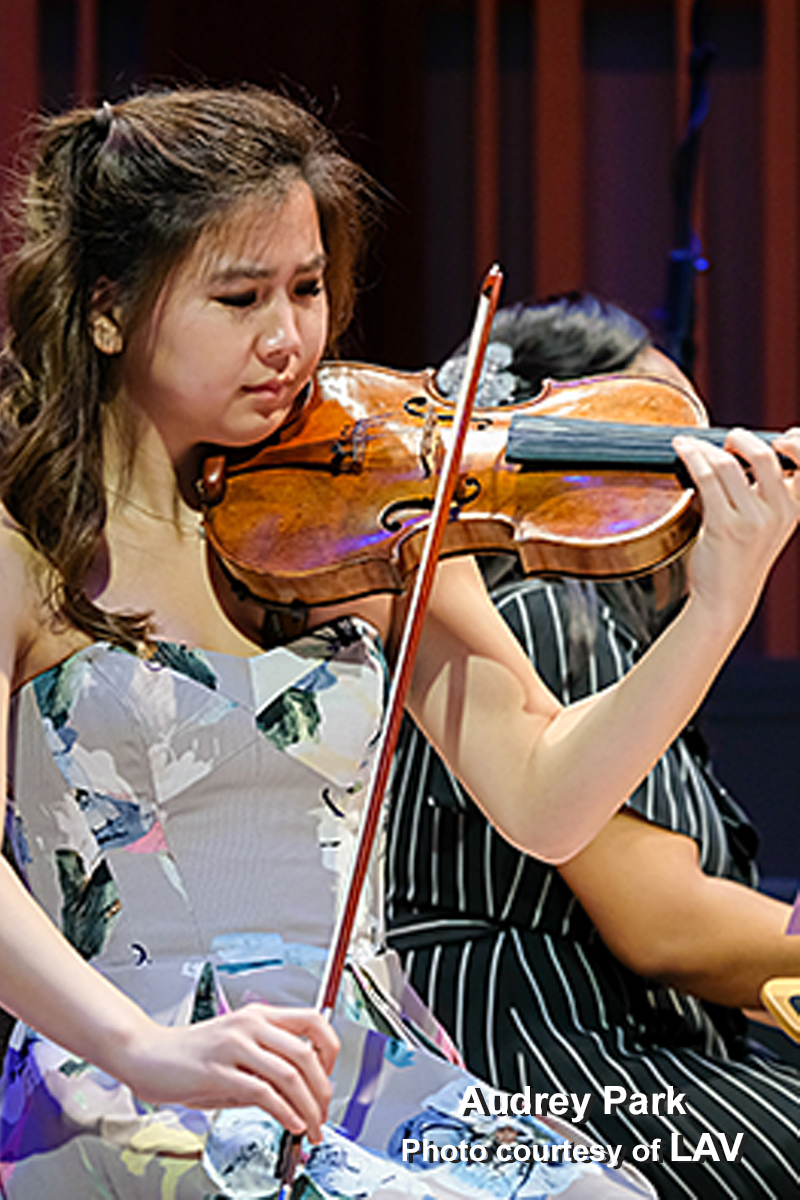 How are soloists chosen?
Our young soloists are chosen through a rigorous audition process which involves focused and detailed assessments of a candidate's musicality, technique, stage presence, adaptability and communicative abilities.
How did you learn of your three soloists for this program: Audrey Park, violinist; YuEun Kim, violinist; and Julianne Jimenez, harpist?
All three soloists are talented, up-and-coming artists in their own right which are forging a path as soloists, and which LAV's team chose to give exposure to by giving them a chance to perform with a world-class professional orchestra.
As LAV's music and artistic director, what factored into choosing Johann Pachelbel's "Canon in D Major," W.A. Mozart's" Violin Concerto no.4 in D Major, K.218;" Claude Debussy's "Danses sacree et profane" and W.A. Mozart's "Violin Concerto no.5 in A Major, K.219" to include in the May 21 performance?
Each of these works was chosen in relation to the soloists featured in each respective composition.
The Pachelbel Canon will showcase selected students from the LAV co-sponsored violin instruction program at the Pacoima Elementary School in their first appearance with a professional orchestra, and was chosen because of the piece's technical accessibility.
The Debussy and two last Mozart concerti were chosen to represent the soloists' technical abilities and expressive power, focusing especially on the importance of playing with correct intonation: an element of crucial importance when performing on stringed instruments, and very difficult to achieve in the music of Mozart and in this particular Debussy composition as the soloists are very exposed.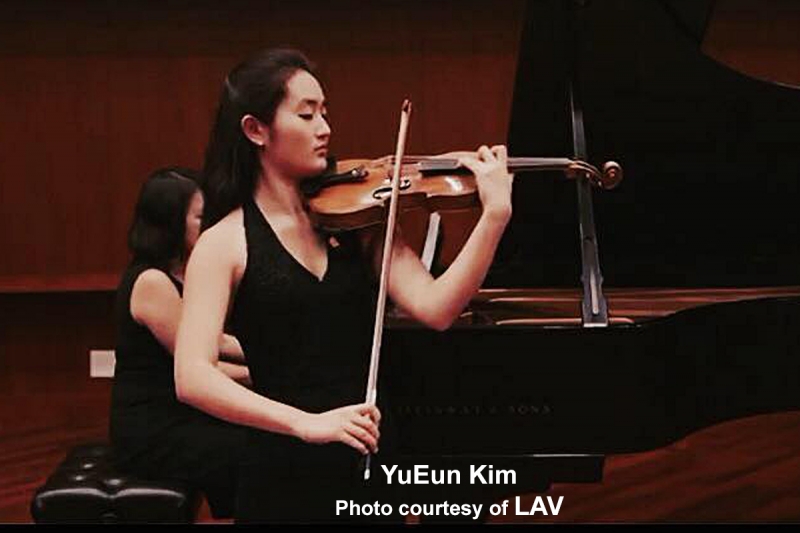 When you yourself is invited to be a guest conductor, do you have the option to choose what pieces you'll be conducting? Or are you invited after the program set list is set?
Most often it is a combination of the orchestra's suggestions and my feedback, resulting in a combined input aimed at providing the most musically balanced program possible.
As a conductor, you have total control of your orchestral instruments and musicians. Any technical issues shape your conducting differently in a recording studio vs. a live stage production?
I have always found studio recordings to be more stressing than live performances as, very much like a film production, one has a limited amount of time to record satisfying versions of each musical take.
Additionally, musical imperfections are less tolerated in a studio recording and more so in a live performance, giving the conductor and musicians more freedom and often resulting in better performances in the latter setting.
You have conducted all over the world. Even though music transcends all languages and cultures; and music terminology is universal, how many languages have you learn to speak?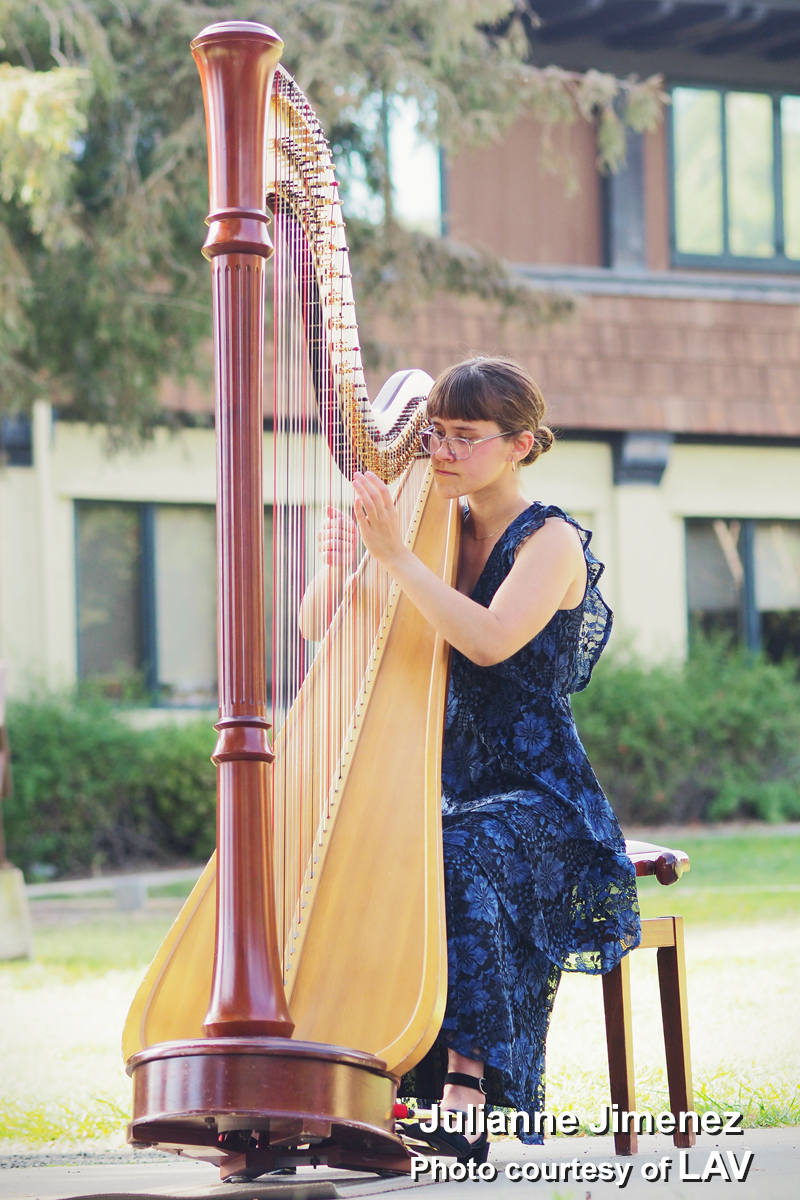 I speak four languages fluently: English, French, Italian and Spanish.
Besides being music aficionados, what distinct differences in audience response have you noticed in all the different countries? (more reserved? More boisterous?)
American audiences have always had a special place in my heart as they are very spontaneous and appreciative.
Is your favorite composer's compositions to listen to, the same composer's music you love to perform?
Most definitely! Before approaching a new work, I always listen to various compositions of the composer's output I am going to conduct, and do extensive research on his or her work.
What genre of music do you listen to relax?
Classical music!
What has been the most challenging concert you've conducted, and thereby most rewarding to you?
The most challenging and rewarding compositions for me to perform the works of Gustav Mahler. I often say that conducting a Mahler program is akin to doing two concerts at once, in terms of the work put into the preparation and the energy it takes to perform music which aspires to such lofty technical and emotional heights.
What was the first musical instrument that you learned and mastered?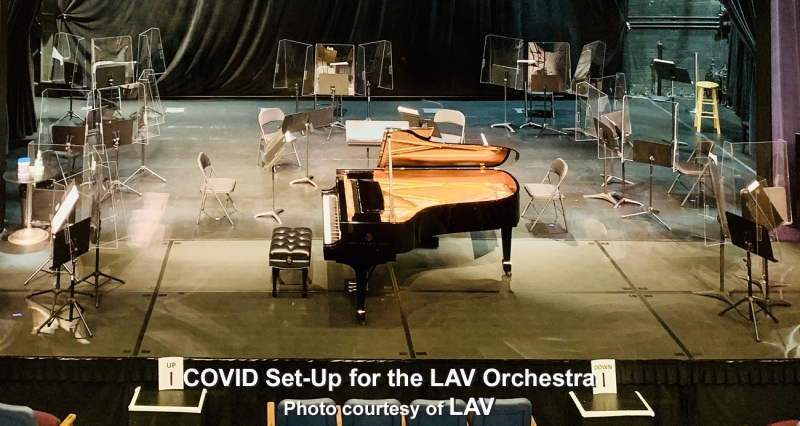 I am a pianist by trade and started on the piano at age eight.
Do you remember the first piece you played to your own satisfaction?
The first time I performed in public was as pianist in Paris, France in the famous Salle Gaveau when I was nine years old.
Still being rather short at that age, I remember not being able to reach the piano's pedals at the end of the piece I played, a minuet by Ludwig van Beethoven, to the amusement of many audience members!
Did you ever play with your mother's Oscar when you were a little boy?
She wouldn't let me as it was two heavy. Ha, ha!
How old were you when you finally saw Two Women?
I was in my twenties, and was one of the most unforgettable moments of my life.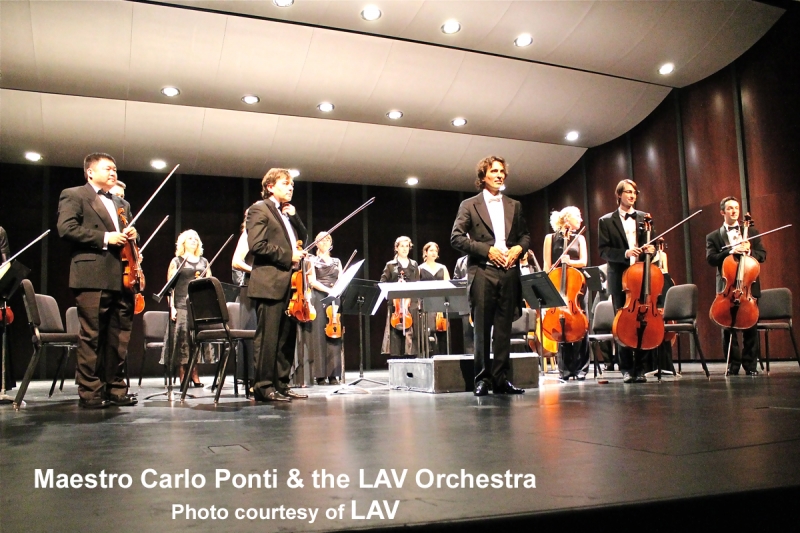 Did your father share with, and pass on his love of art to you?
I owe it to my father to have chosen orchestral conducting as my path.
He constantly emphasized that 'conducting is not a profession, but a privilege'.
Any venue in the world you haven't performed in that you would love to triumph at?
Probably La Scala in Milan.
What advice would you give a musical novice looking for a musical career?
Always have high expectations and strive to attain the highest level of competence.
High expectations can sometimes be positive for any young student as they engender the pursuit of excellence, and impart dedication and hard work to achieve the former.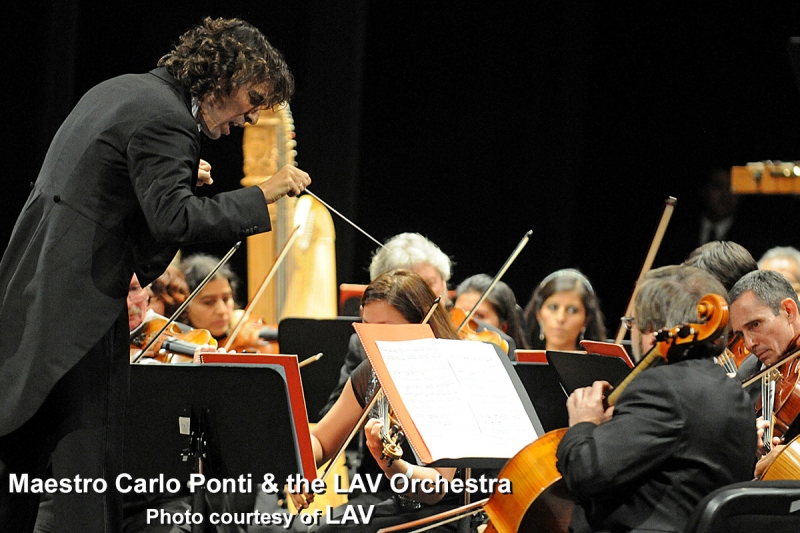 What's in the near future for Maestro Carlo Ponti?
More exciting upcoming concerts with the Los Angeles Virtuosi Orchestra featuring talented young soloists performing with our professional orchestra!
Thank you again, Maestro! I look forward to experiencing your May 21st concert.
My pleasure! Thank YOU! :)
For viewing tickets for this Los Angeles Virtuosi Orchestra performance May 21, 2021; log onto https://trklav.eventive.org/welcome This non-stop, one-take recording concert will be live streamed from the stage of Théâtre Raymond Kabbaz at 8pm and available on Eventive for 24 hours. Net proceeds from this concert benefit music education.