BRILLIANT TRACES Comes to the Beverly Hills Playhouse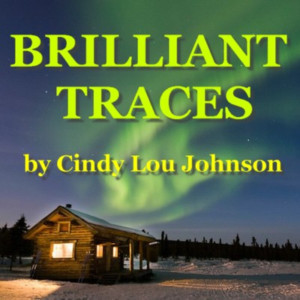 The Beverly Hills Playhouse has announced a limited engagement of Cindy Lou Johnson's critically-acclaimed drama Brilliant Traces, set to run June 8-July 1 on Friday, Saturday, and Sunday nights. Under the direction of Allen Barton, the production will feature (in alphabetical order) Caroline Gottlieb and Tomas Pais.
The place is a remote cabin in the wilds of Alaska as a blizzard rages outside. A lonely figure lies sleeping under a heap of blankets when he is suddenly awakened by the insistent knocking of an unexpected visitor - a distraught young woman who has fled all the way from Arizona to escape her impending marriage. Thrown together in the confines of the snowbound cabin, the man and woman alternately repel and attract each other as they explore the pain of the past and, in time, consider the possibilities of the present.
Set design is by Joe Mauceri, lighting design is by Derrick McDaniel, and sound design is by Allen Barton. The stage managers are Natalia Ferreiro and Nick Phillips.
Caroline Gottlieb received her BFA in Theatre from Pace University in Manhattan and is now a dedicated student of the Beverly Hills Playhouse, studying under Allen Barton and Howie Deutch. She can be seen in the feature film A Rising Tide, which is now airing on Showtime. She also recently produced her first short film, Shark Week, in which she stars alongside writer/director/actor Jeremy Radin. Other film credits include Flat, I'm Not Here, and Temp-To-Perm. She is making her LA professional theatre debut in Brilliant Traces.
Tomas Pais majored in theatre at the University of Hawaii, Manoa. Los Angeles has been his home for the past 15 years where he spent the majority of time studying at the Beverly Hills Playhouse and working in film and television. His most recent film, Hunky Dory, in which he starred and co-wrote, earned numerous festival awards. Brilliant Traces is his first full-length stage production in LA.
Allen Barton is a Los Angeles-based playwright, author, director, teacher, and classical pianist. Plays include Circling (2018), Disconnection (2015), Years to the Day (2013), and Engagement (2010). Years to the Day was named one of LA's 10 Best New Plays by LA Weekly and has been performed in 10 cities across three continents. Directing credits include About Faith, I Make You Laughing, Burn This, The Last 5 Years, The Real Thing, Rabbit Hole, The Heidi Chronicles, Oleanna, Speed-the-Plow, and Gruesome Playground Injuries. He has worked as a stage, television, and film actor, and he is also active as a classical pianist. He is currently owner and principal teacher at the Beverly Hills Playhouse.
Brilliant Traces will play 10 performances only beginning Friday, June 8, at 8pm. The running schedule is Friday and Saturday at 8pm and Sunday at 7pm through July 1. (No performances on Friday 6/22, Saturday 6/23, and Sunday 6/24. Performances on Sunday 7/1 are at 2pm and 8pm.) Tickets are $15 and may be purchased online at www.brillianttraceslosangeles.com or by phone at (800) 838-3006. The Beverly Hills Playhouse is located at 254 S. Robertson Avenue in Beverly Hills, 90211.
Related Articles View More Los Angeles

Stories

Shows
More Hot Stories For You