REVIEWS: Celine Dion triumphant return to LAS VEGAS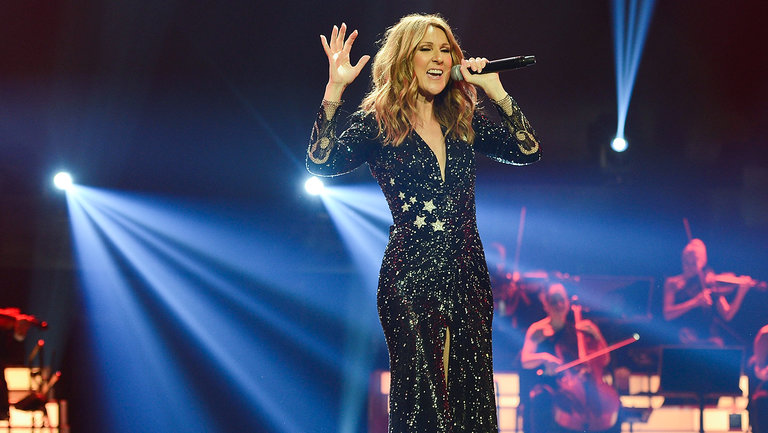 Celine Dion has come back to Las Vegas once again. 1051 performances exactly after the opening of A NEW DAY in 2003, she's returned to The Colosseum at Caesars Palace. As she reminded us all after her triumphant entrance with 'I Surrender' (when we all surrendered to her), she was going to stay just for 3 weeks, and after 14 years she can call that stage her "homeaway from home".
With a new, shorter haircut Celine used the gold mic she had for the opening of the show 1,050 productions ago. Celine also wore a new, silver-fringed, mini-skirt outfit.
After the opening, Celine took it way back to the basics with her "Where Does My Heart Beat Now," got the crowd to sing along at her request to "Because You Loved Me," and then went right into "It's All Coming Back To Me Now."
Celine dropped the "Immortality" number from her rundown of songs but added "Think Twice," one of the songs from her 1993 "Color of My Love" album. In a duet with singer Barney Valsaint (they also do "Beauty and the Beast") she also added "I'm Your Angel" to the set list.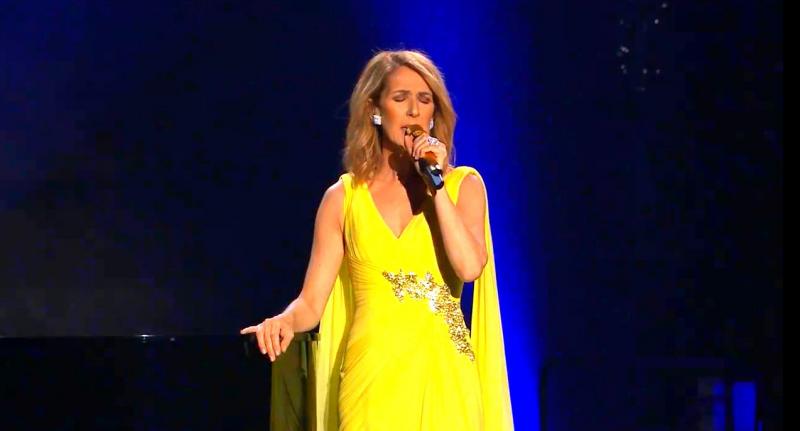 A beautiful segment of the concert includes a breakdown acoustic version of three of her greatest hits: "A New Day Has Come", "That's The Way It Is" and "I'm Alive". For all her hardcore fans, listening to these songs which she has not performed for so long is a gift.
Celine ended the night with her own "Love Can Move Mountains," and "River Deep, Mountain High." It was by far the most high-octane part of the evening. To close the show, she made a beautiful rendition to Prince with 'Purple Rain' and to Queen with 'Show Must Go On'. But of course came back for a stirring performance of "My Heart Will Go On" because, really, no Celine show is complete without it.
One thing is for sure - she knows her audience and the audience loves very bit of her. In between all her greatest hits, she shares memories of her career, she jokes and makes fun of herself constantly (specially about how much she talks) but above all she's devoted to her late husband René Angélil, who passed away last year. "You don't want a hit," she remembers once he told her "You want a career". And indeed this gem of a show is a tribute to her fantastic career.
Maybe Celine Dion isn't your thing. And while she's clearly mine, it's hard to go wrong with her powerhouse vocals and song selection. The hotel may be called Caesars Palace, but The Colosseum belongs to Celine.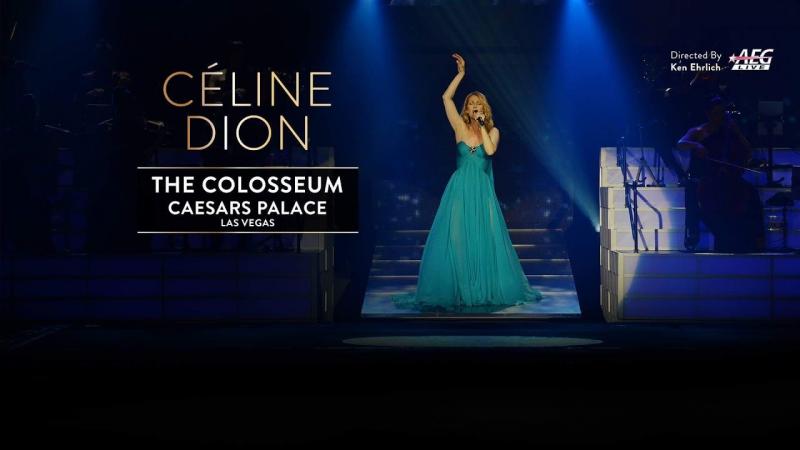 Related Articles View More Las Vegas

Stories

Shows
He was born in Zarzalejo, Madrid (1983). He studied Medicine in Universidad Complutense, and he's always been an avid theater-goer, specially musical theatre. He's attended (read more...)