Climate Change The Focus Of American Theatre's March Issue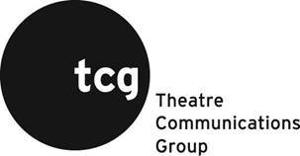 American Theatre magazine, published by Theatre Communications Group (TCG), is proud to announce the publication of its March 2020 theme issue on Theatre & Climate Change. The special package explores ways theatre artists can mitigate the effects of climate change in their work and put their art in the service of advocacy and education. This issue also explores the practical and ethical dimensions of the theatrical response to, and responsibility for, the global climate crisis.
"In several stories in this issue, we look at the impact that climate change is having on contemporary theatre practice, and the salutary effects theatremakers might have on their environment in turn," said Editor-in-Chief Rob Weinert-Kendt. "We also survey a growing literature of theatre about the climate crisis, and go on the ground with artists making work on one of the frontiers of that crisis (in New Orleans)."
Lanxing Fu, who co-wrote the issue's lead story on environmental crisis and theatre, said: "In writing this article, I was reminded of how all-encompassing and yet invisible the climate crisis is in the theatre. I think the best work that is happening out there in this arena centers hope over despair. I find a lot of hope in the increasing number of artists who are willing to take a step back and examine not only what they are doing, but more importantly, the process by which they are practicing their craft."
The Theatre & Climate Change issue includes the following articles (the first 3 in print, all online):
American Theatre magazine is published 10 times a year by Theatre Communications Group. As the nation's essential magazine for professional not-for-profit theatre, American Theatre has been providing theatre professionals, students, advocates, and audiences a comprehensive journal for more than 30 years. American Theatre is available online, at selected newsstands nationwide or through an Individual Membership in TCG by visiting http://www.tcg.org/about/membership/individual.cfm or contacting info@tcg.org. Unlimited exclusive content on AmericanTheatre.org is only available through TCG membership. http://www.americantheatre.org.