Latest News on Amelia Parenteau
Amelia Parenteau News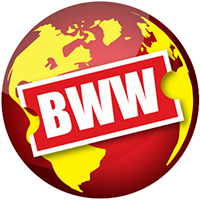 HowlRound Theatre Commons Announces Publication of a New Anthology
by Stephi Wild - Jun 2, 2022
After celebrating its ten-year anniversary in 2021, HowlRound Theatre Commons announces its first published anthology, featuring essays from each year of the last decade, available for preorder now.
TUSSAUD/ANTOINETTE To Open IRT Theater's Fall Season
by A.A. Cristi - Aug 30, 2021
IRT Theater presents the premiere of Tussaud/Antoinette written and directed by Jody Christopherson Oct 1st- 17th to open their Fall season.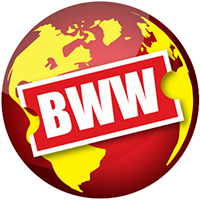 The Phoenix Theatre Will Celebrate Artists and Theatre With Origins Theatre Festival in June
by Stephi Wild - May 24, 2021
The Phoenix Theatre is ready to debut a new online festival that will showcase theatre as one universal language. Although our spoken word may be different, Origins Theatre Festival honors where artists all come from, their roots, igniting innovation. 
Voyage Theater Company Presents Staged Reading Of THE DAY MY FATHER KILLED ME
by Chloe Rabinowitz - Oct 13, 2020
Voyage Theater Company/PARTS UNKNOWN Play Reading Series will present a staged reading via Zoom of THE DAY MY FATHER KILLED ME by Charlotte Boimare and Magali Solignat, translated by Amelia Parenteau, and directed by Lisa Rothe, Thursday, October 22 at 6pm. Please RSVP here.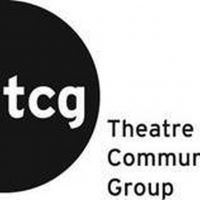 Climate Change The Focus Of American Theatre's March Issue
by A.A. Cristi - Mar 16, 2020
Playwright Sedef Ecer Debuts New Translation
by A.A. Cristi - Sep 20, 2018
Voyage Theater Company/PARTS UNKNOWN Play Reading Series will present a staged reading of acclaimed Turkish playwright Sedef Ecer's e-smuggler.com, in a new English-language translation by Amelia Parenteau, directed by Lisa Rothe, at the 53rd Street New York Public Library (18 W 53 Street, across the street from MOMA), Thur October 18 at 7pm. Admission is FREE and open to the public, but reservations are highly encouraged. Please RSVP here. The performance will run approximately 70 minutes, with no intermission.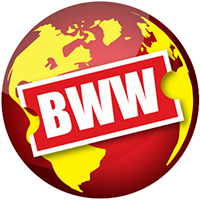 SUCH THINGS AS VAMPIRES Puts A Folk-punk Twist On Dracula
by Julie Musbach - Sep 5, 2018
People's Light kicks off its 2018/2019 Season with Such Things as Vampires, a highly theatrical folk-punk twist on the Dracula tale. Infused with lilting ballads, rock anthems, and melodious love songs, this concert-theatre event is an irreverent, bloody, and wickedly fun retelling of Bram Stoker's 1897 gothic masterpiece. Such Things as Vampires runs September 20 - October 31 on the Steinbright Stage in Malvern. Tickets range from $30-$50.
BWW Interview: Life Jacket Theatre's Travis Russ Discusses Bringing True Stories to the Stage in AMERICA IS HARD TO SEE
by Danielle Gutierrez - Feb 13, 2018
Before a performance of the play America is Hard to See, audience members have the opportunity to wander across a canvas map of Miracle Village. What appears as a gridded crisscrossing of rural living quarters is home to a community of men - sex offenders - who are finding a way to move forward. Travis Russ, artistic director at Life Jacket Theatre Company, calls this Southern Florida community one of many "little dots" on a map, where real people have stories to tell. In his case, Russ decided that the stories within Miracle Village should be told onstage. In a phone interview with BroadwayWorld, Russ discussed bringing the residents' true stories to the theatre.

Life Jacket Theatre Company Presents the World Premiere Production of AMERICA IS HARD TO SEE
by Julie Musbach - Jan 2, 2018
Life Jacket Theatre Company (Travis Russ, Artistic Director) is proud to announce the world premiere production of America is Hard to See, a new play with music written and directed by Travis Russ (Gorey: The Secret Lives Of Edward Gorey) with music and lyrics by Priscilla Holbrook (from the band, Susan Jane). Performances begin January 30, 2018 at HERE (145 6th Avenue). Opening night is set for February 2, 2018, with a limited run through February 24, 2018.