INDONESIA MENARI VIRTUAL 2021 by INDONESIA KAYA Crowned Winning Dancers
A total of eighteen main winners and three audience's favorite winners took home the prizes.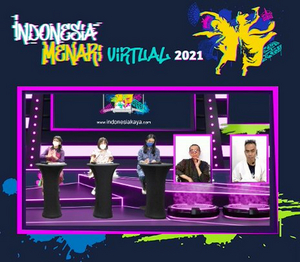 The online dance competition INDONESIA MENARI VIRTUAL 2021 held its final round and crowned the winners on Sunday, October 10th, 2021. After a two-month process that included the initial online application and a semifinal round, the final round was held virtually on Indonesia Kaya's YouTube channel.
The choreography was designed to reintroduce traditional dance moves with a modern polish. Due to the pandemic, this year's event was held virtually. Despite the new format, Renitasari Adrian, Indonesia Kaya's Program Director, said that this year's program was received enthusiastically by the competitors.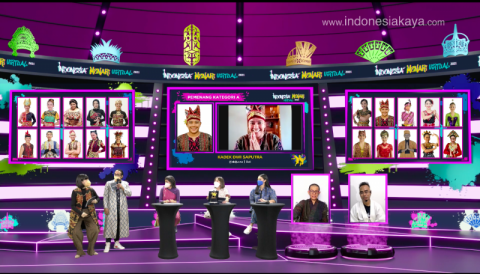 INDONESIA MENARI VIRTUAL 2021 had three categories in which dancers from all across Indonesia could compete in: A Category (19 years old and above), B Category (13-18 years old), and C Category (6-12 years old). For the finals, the 20 finalists from each category sent in a recording of them performing the assigned choreography (made by famed local choreographers Didik Nini Thowok, Eko Supriyanto, and Ufa Sofura.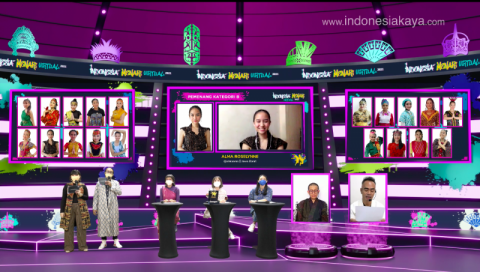 All videos were then reviewed by the choreographers who also served as the main judges and joined by Asmara Abigail as the guest judge. The judging criterias include dance technique, choreography, and showmanship.
Here are the winners for each category:
Category A

Desta Parlina

Refen Paryo Handa

Kadek Dwi Saputra

Aldi Achdian

Sartika Dewi Pratiwi

Riswin Saputra

Intan Rezky Putri (audience's favorite)

Category B

Wendy Theodora Hadiputra

Divanda Chessa Putri Maharani

Alma Roselynne

Aulia Qurratu Aini Prasetyowati

Fhellin Tano

Siti Maysarah

Keyza Anandita Kirana Setiadji (audience's favorite)

Category C

Anak Agung Bagus Sri Kesava Dhananjaya

Glovela Rizquenta Hartawan

Nuksmarani Sri Cempasari

Jessica Purboyo

Aleta Mutie Shabyka

Naurah Thifaliyya

Zafira Ramadhani (audience's favorite)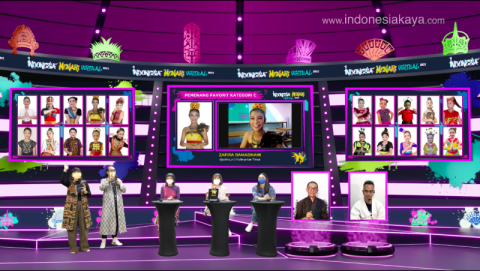 The main winners of each category won Rp5.000.000, while the audience's favorite winners won Rp3.000.000 each. All finalists and winners also brought home a Blibli voucher worth Rp500.000.
For more information, you can visit Indonesia Kaya's Instagram account or YouTube page.