Back to the Main Page | Browse Local Theatres
---
Latest Indonesia Reviews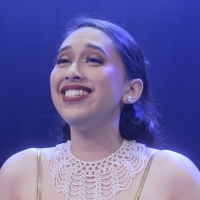 BWW Review: LSPR Teatro's First Original Spectacle DIVA Promises a Bright New Era
by Rakaputra Paputungan - April 24, 2022
Diva, the latest offering from LSPR Teatro, premiered on December 10, 2021 at Cinépolis Plaza Semanggi. It was a momentous production for the theater club, being both their first original musical and their first cinematic show. Though not without obvious shortcomings, the tragic showbiz cautionary t...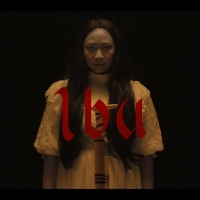 BWW Review: New Horror Musical IBU Delivers Frights and a Mother Lode of Drama
by Rakaputra Paputungan - November 05, 2021
As Halloween season is wrapping up and some spookiness lingers still, Indonesia Kaya introduces a brand new horror musical titled IBU for those still looking to be delighted and frightened. The 45-minute musical film stars Andrea Miranda, Morgan Oey, Nino Prabowo, Sita Nursanti, and Chandra Satria....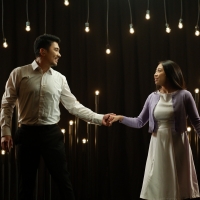 BWW Review: JPAC and SHOEMAKER's THE LAST FIVE YEARS is a Heartbreakingly Beautiful Marriage of Film and Theater
by Rakaputra Paputungan - July 04, 2021
Jason Robert Brown's award-winning musical tragedy THE LAST FIVE YEARS got a new interpretation for the quarantine era by JPAC and SHOEMAKER STUDIO. With picture-perfect performances and a directorial approach that preserves and elevates the soul of theater through a filming lens, the production is ...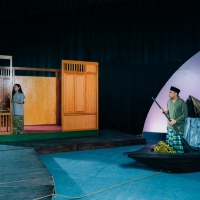 BWW Review: Musical Short Film LENTERA DI TEPIAN Serves a Flickering, Old-Fashioned Romance
by Rakaputra Paputungan - December 21, 2020
As the year comes to a close, ARTSWARA FOUNDATION and BAKTI BUDAYA DJARUM FOUNDATION offered a new musical short film to watch during the holidays. LENTERA DI TEPIAN is a very classic romance story with a Indo-Malay background. Though the end result is adequately entertaining, the overly familiar tr...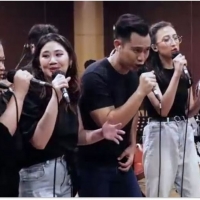 BWW Review: JOURNEY THROUGH TIME 4 REWIND's Hopeful and Bittersweet Message
by Rakaputra Paputungan - October 03, 2020
Musical community Jaksicala??s annual birthday concert is back - this time in virtual space, due to the ongoing pandemic. JOURNEY THROUGH TIME 4 REWIND showcases showtunes from Jaksicala??s previous three concerts, sung by both returning and new performers....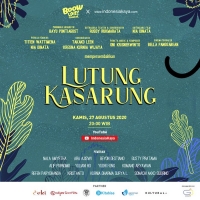 BWW Review: #MusikalDiRumahAja Finished Strong with LUTUNG KASARUNG's Radiant Energy
by Rakaputra Paputungan - September 02, 2020
The sixth and final offering from #MusikalDiRumahAja closes the 6-episode web series on a high note. The Sundanese folktale of Lutung Kasarung was a joy to watch from start to finish, owing to the immaculate cinematography and fun theatricality....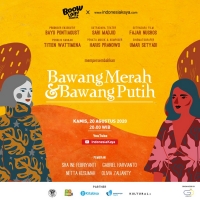 BWW Review: BAWANG MERAH BAWANG PUTIH at INDONESIA KAYA
by Rakaputra Paputungan - August 27, 2020
The penultimate episode of #MusikalDiRumahAja, Bawang Merah Bawang Putih, has been broadcast. With a quirky and distinctive art director, the episode is visually interesting and has an intriguing narrative take, although it might not appeal to everyone....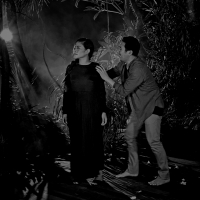 BWW Review: #MusikalDiRumahAja's SANGKURIANG at INDONESIA KAYA
by Rakaputra Paputungan - August 26, 2020
Sangkuriang, the fourth episode of web musical series #MusikalDiRumahAja had arrived. The Tanta Ginting-led episode had exemplary cinematography and vocal prowess, yet the storytelling did not flow as beautifully and effortlessly as the leadsa?? vocals....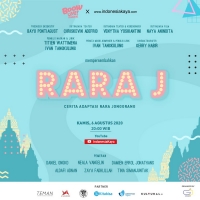 BWW Review: #MusikalDiRumah RARA J's Hip Story and Visuals Updates the Folktale for the Younger Generation
by Rakaputra Paputungan - August 10, 2020
#MusikalDiRumahAjaa??s third and latest entry, Rara J, is the first to transplant the source folktale into a current-day setting. However, the adaptation is not merely skin-deep, as the episodea??s presentation is as snazzy as its internet-savvy characters, resulting in a fun and accessible watch....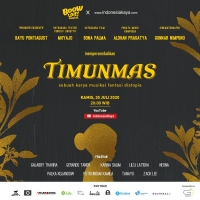 BWW Review: #MusikalDiRumahAja Dystopian Rendition TIMUN MAS is an Enchanting Chaos
by Rakaputra Paputungan - August 08, 2020
The second episode of #MusikalDiRumahAja web musical series, Timun Mas, brought the childrena??s tale into a new, surreal realm. It puts its meticulously stylistic presentation up and front, at the cost of muddling its substance behind a veneer of colors and light....