Photo Flash: Tim Wessel Proves 'Any Dream Will Do' in 'JOSEPH' at Beef & Boards
With a crash of drums and a flash of light, Joseph and the Amazing Technicolor Dreamcoat takes the stage at Beef & Boards Dinner Theatre in February. The Bible-based Broadway sensation was nominated for seven Tony Awards and is live on stage through March 26 at Beef & Boards. BroadwayWorld has a first look at the cast in action below!
The first collaboration between composer Andrew Lloyd Webber and lyricist Tim Rice to be staged, the musical is based on the Old Testament story of Joseph, the favorite of Jacob's 12 sons. His brothers' jealousy is fueled when Joseph receives the gift of a colorful coat from their father. Joseph's dream, in which his brothers' sheaves of wheat bow to his, provides the proverbial last straw. The enraged brothers abduct Joseph, destroy his coat, and sell him into slavery.
Down, but not out, Joseph finds that any dream will do for him to be happy again - and possibly even reunite his family.
Joseph and the Amazing Technicolor Dreamcoat features a rainbow of musical styles, from rock and country to pop and calypso. Songs include "One More Angel in Heaven," "Close Every Door," "Jacob and Sons" and "Any Dream Will Do."
In the title role is Tim Wessel, the understudy for Joseph in the recent National Tour of Joseph and the Amazing Technicolor Dreamcoat. Wessel, who has previously performed on the Beef & Boards stage in the 2014 and 2015 productions of A Beef & Boards Christmas, also played the role of Gad on the tour. Andrea Fleming makes her Beef & Boards debut as the Narrator. The show is directed and choreographed by Doug King, who performed the role of Levi in the Chicago and Toronto touring productions of Joseph... starring Donny Osmond in the title role. King has been performing at Beef & Boards for more than 25 years.
For tickets and more information, visit beefandboards.com.

With the help of his brothers, Joseph (
Tim Wessel
), center, shows off the colorful coat he received from his father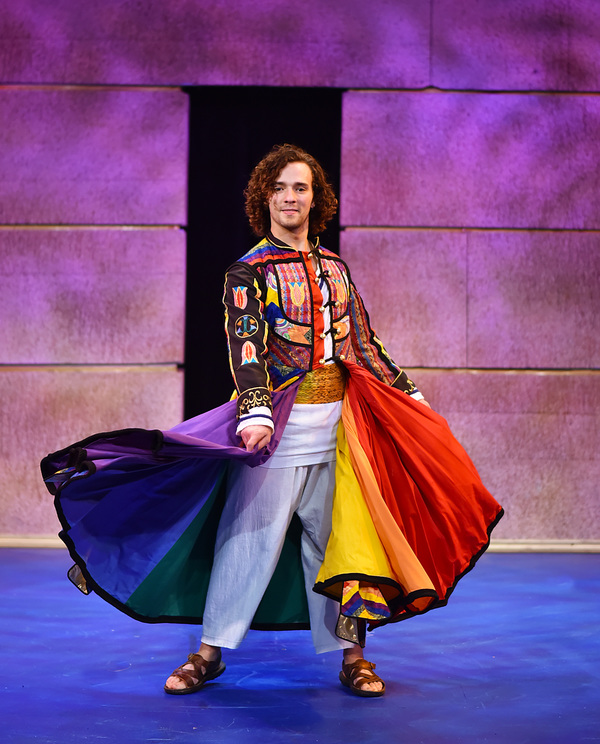 Tim Wessel
portrays Joseph, the favorite son of Jacob
After hitting rock bottom, Joseph (
Tim Wessel
) sings 'Close Every Door' from his prison cell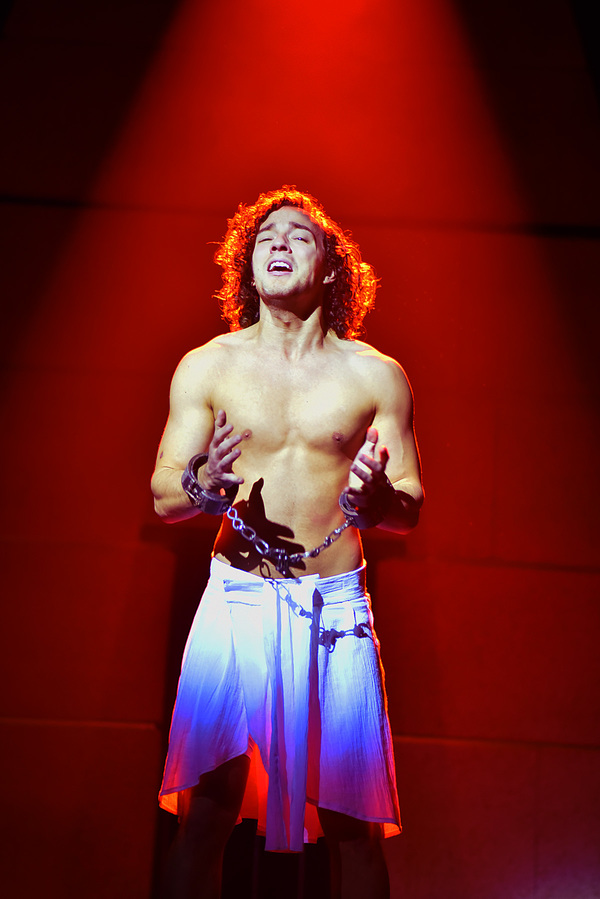 After hitting rock bottom, Joseph (
Tim Wessel
) sings 'Close Every Door' from his prison cell
Joseph (
Tim Wessel
) shows off the colorful coat given to him by his father, Jacob
The cast sings 'Go, Go, Go Joseph'