Photo Flash: First Look at Ryan Artzberger, Paula Hopkins, Tim Grimm & More in Indiana Repertory Theatre's TO KILL A MOCKINGBIRD
Harper Lee's classic novel To Kill A Mockingbird comes to life on the Indiana Repertory Theatre's (IRT) OneAmerica Mainstage on January 29 through February 28. The production follows the Finch siblings as they learn about the realities of a divided world through the eyes of a much older Scout, seen narrating throughout the play.
Janet Allen, Director of To Kill A Mockingbird and IRT's Executive Artistic Director & CEO, notes that the production comes to stage once again because its message continues to deeply resonate with audiences.
Although To Kill A Mockingbird has appeared on stage three times in the last 25 years, an adaptation by Christopher Sergel paired with a talented design team infuse this production with a renewed vision.
Original music accompaniment by Tim Grimm (Heck Tate) and Christopher Walz (Arthur "Boo" Radley & Judge Taylor) weaves throughout the production by way of slide guitar, harmonica, banjo and mandolin.
"There was a moment in the 1930's where Americana, Country and Gospel music had a very rich time," said Grimm. "We're honing in so that music becomes a character of its own."
Set designer Bill Clarke creates iconic images, such as Boo Radley's home and the oak tree where Scout discovers treasures. Uniquely, both set pieces are created through the eyes of children and appear much larger -or scarier-than they might actually have been.
Photo Credit: Zach Rosing

Lauren Briggeman and Paula Hopkins

Paula Hopkins and Jan Lucas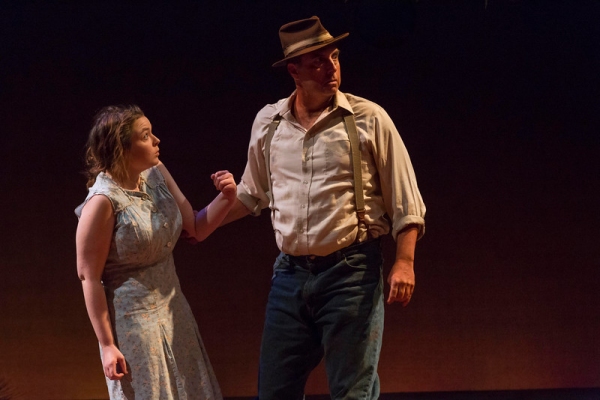 Katherine Sheldon and Robert Neal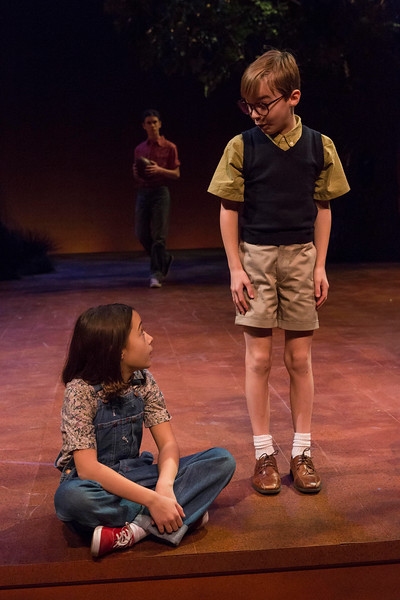 Paula Hopkins, Grayson Molin and Mitchell Wray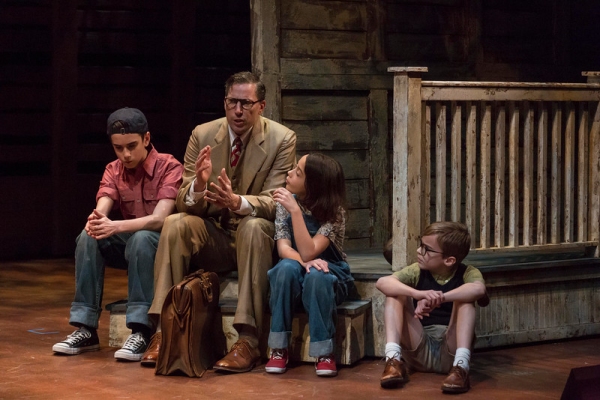 Grayson Molin, Ryan Artzberger, Paula Hopkins and Mitchell Wray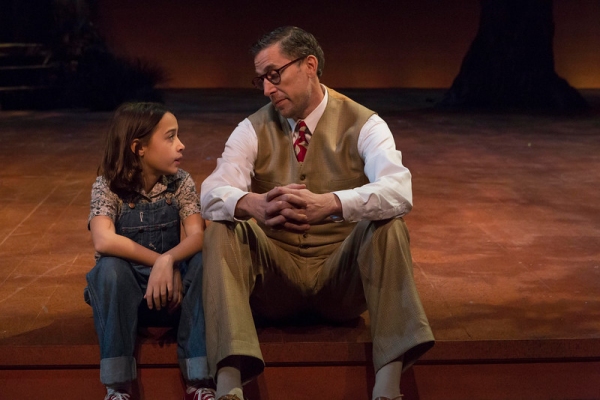 Paula Hopkins and Ryan Artzberger

Lauren Briggeman and Tim Grimm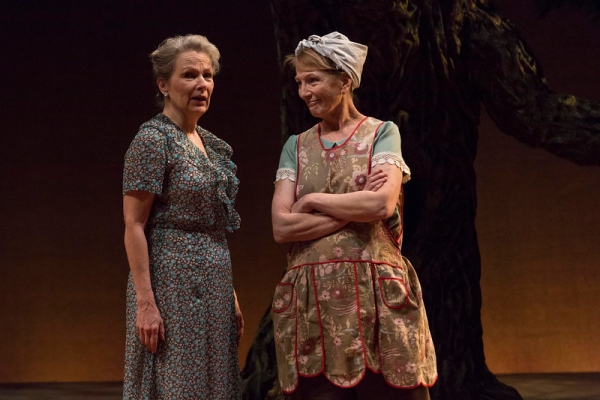 Laurel Goetzinger and Jan Lucas

Ryan Artzberger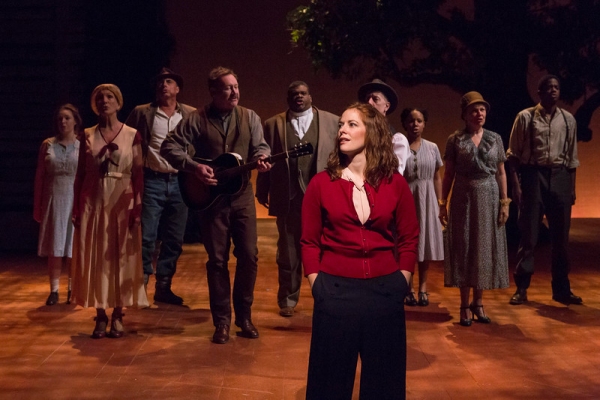 The Cast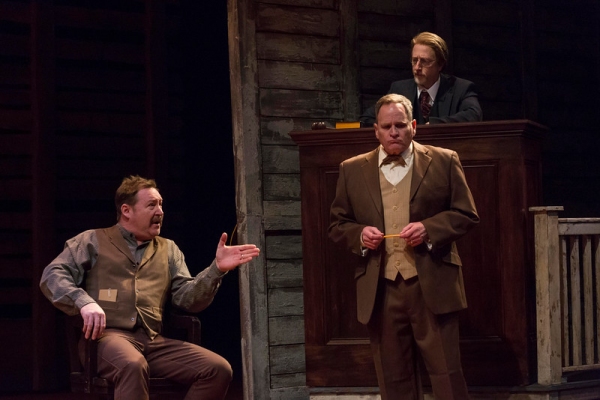 Tim Grimm, Charles Goad and Christopher Walz

The Cast

Tim Grimm and Katherine Shelton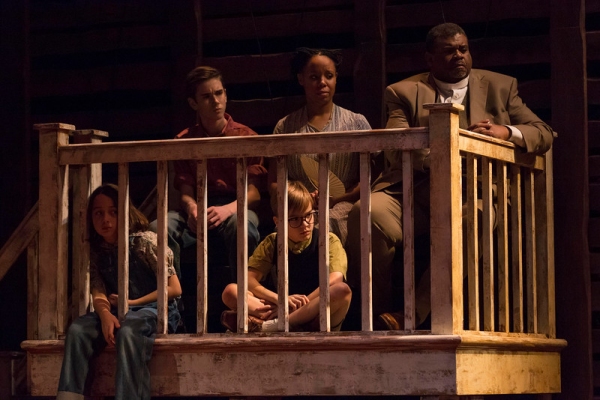 The Cast

Daniel A. Martin and Christopher Walz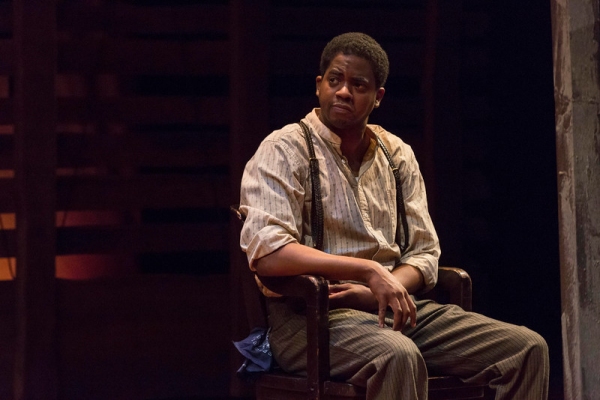 Daniel A. Martin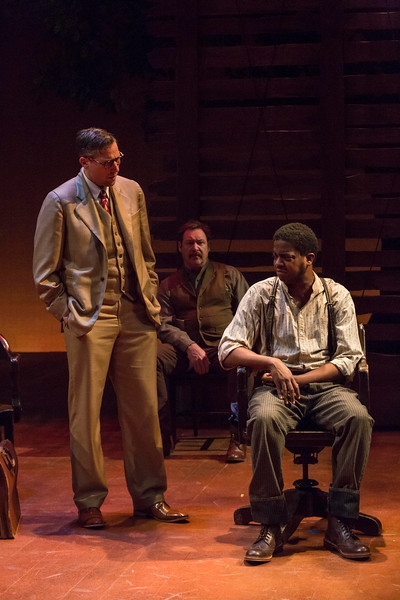 Ryan Artzberger, Tim Grimm and Daniel A. Martin

The Cast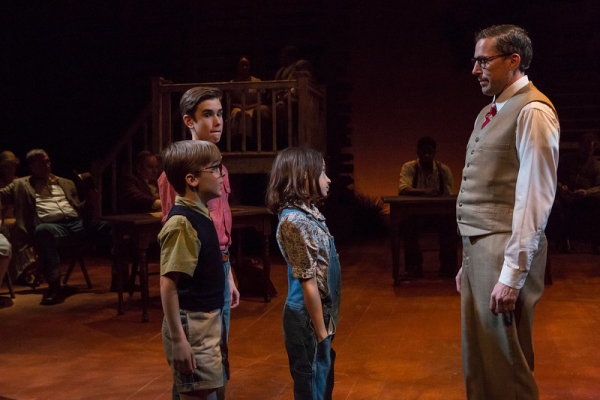 The Cast

The Cast

The Cast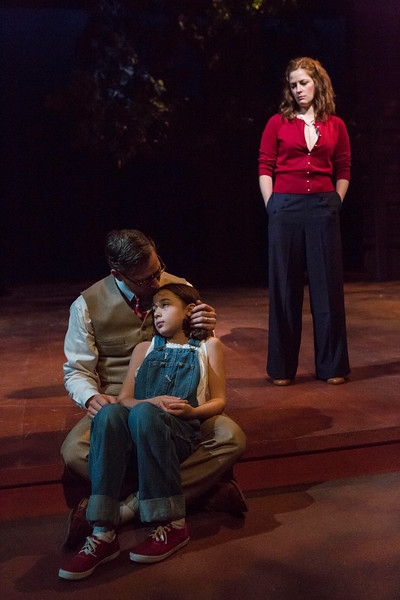 Ryan Artzberger, Paula Hopkins and Lauren Briggeman