Photo Flash: First Look - A BEEF & BOARDS CHRISTMAS, Opening Tonight
Beef & Boards Dinner Theatre rekindles the spirit of the holidays with a special original production that's been loved for generations. In its longstanding tradition, A Beef & Boards Christmas is on stage through Dec. 23 to herald in the season.
In the air - and on the stage - there's a feeling of Christmas with this delightful celebration hosted by Kenny Shepard and Deb Wims. The spectacular entertainment features everything from sentimental favorites to energetic showstoppers - all in Beef & Boards' festive and intimate setting.
Performing throughout the show will be Bobbi Bates and Peter Scharbrough, who return from last season's production. They are joined by Heather Patterson-King, most recently seen as Mrs. Banks in Mary Poppins, and newcomer Matt Branic. The featured vocalist is Kendra Lynn Lucas.
From the magical melodies to the sparkling costumes, A Beef & Boards Christmas is fabulous fun for the entire family. Children will be excited to see Santa and his friends take the stage - and they'll even be able to visit him during intermission for pictures.
Take time out of the hustle and bustle to gather your family around our table and share an unforgettable evening together. All tickets include Chef Odell Ward's tasty holiday buffet with all the trimmings.
A Beef & Boards Christmas is on stage for just 30 performances through Dec. 23. Tickets range from $38.50 to $63.50 and include Chef Odell Ward's holiday buffet, prepared in-house for each performance, and select beverages. Parking, as always, is free.
For reservations, call the Beef & Boards Dinner Theatre Box Office at 317.872.9664 anytime between 10 a.m. and 7 p.m. Tuesday through Sunday and from 10 a.m. to 5 p.m. Mondays.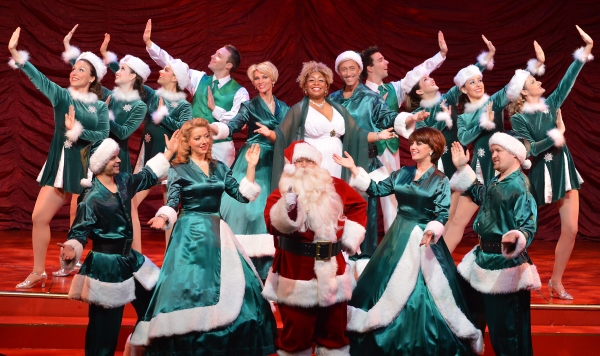 Cast

Peter Scharbrough, Heather Patterson King, Bobbi Bates and Matt Branic

Kendra Lynn Lucas