BWW Review: THE THREE MUSKETEERS at Fargo Davies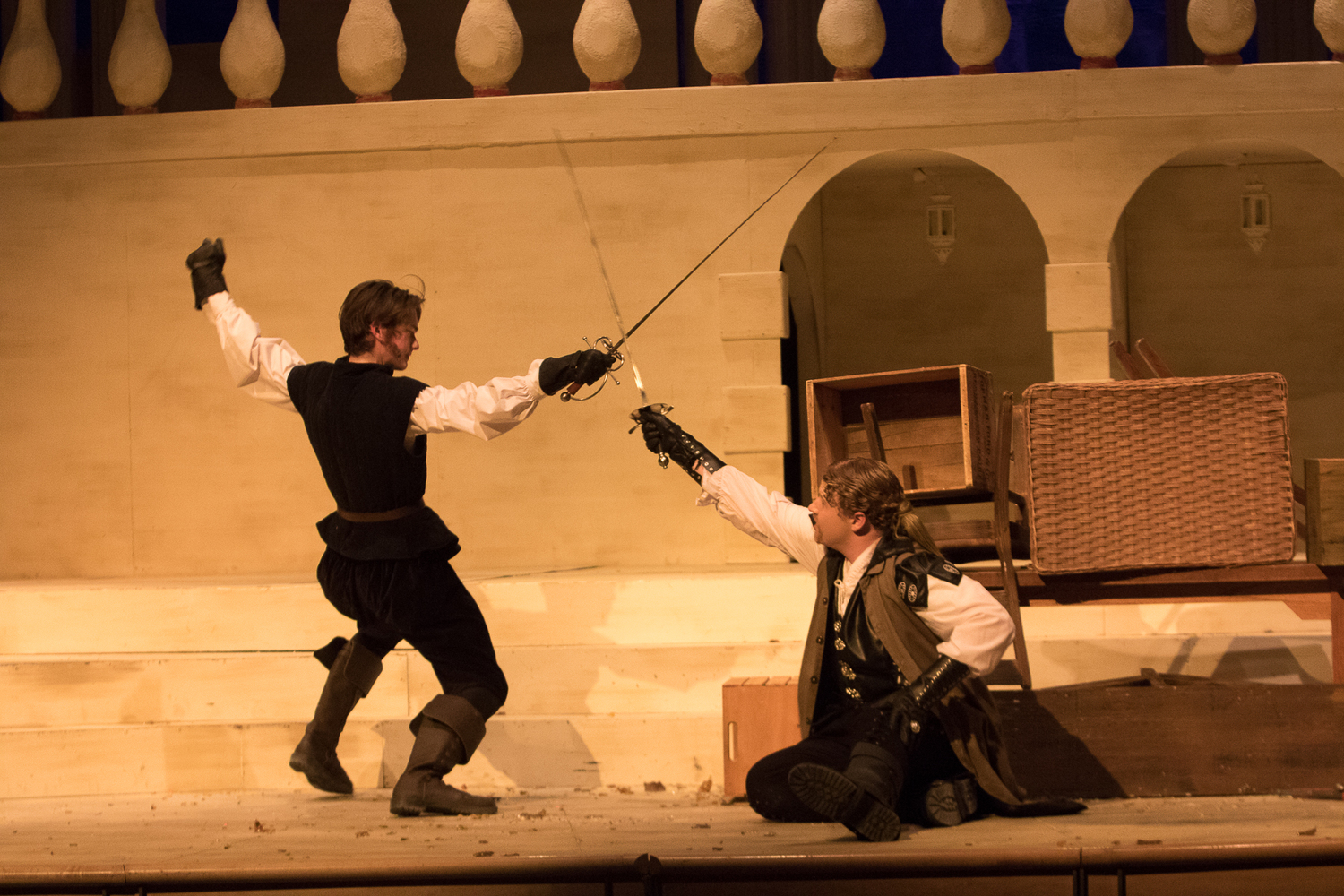 All For One And One For All with Fargo Davies Theatre presents The Three Musketeers.
This was my first ever Fargo Davies Theatre production and they did not disappoint. When I heard a local school was tackling the Alexander Dumas classic I was very excited! The Three Musketeers was one of the first novels I ever read when I was in 3rd or 4th grade, so this story has always held a special place in my heart.
Director Rebecca Saari informed me that many of these students were performing in their first ever production, and you would never know it. This show has everything from humor, drama, action and even a few songs.
The first thing I have to mention is the fight choreography, especially the sword fights. At one point I counted 16 on stage in an epic multi-person sword fight. Congrats to Nick Albrecht for the beautiful job choreographing.
As always there was so much talent on stage, and the parts were cast so well. You could tell how much fun the whole cast must have had performing.
First of course the name sakes The Three Musketeers, Athos, Porthos and Aramis played by Braden Ehlert, Caleb Steinke and Logan West respectively.
Braden Ehlert as Athos in the scene where he was telling D'Artagnan the story about his past was perfect. It was one of the more serious scenes of the show and it worked so well.
Caleb Steinke as Porthos was the comic relief of the three. He always had the last word and it was extremely well timed comedy.
Logan West as Aramis in his scenes with Sabine were so memorable, the 2 of them worked very well together.
Josh Carlson as D'Artagnan had such a nice blend of comedy and seriousness and his dramatic scenes with Constance were spot on.
Jaylen Rick as Sabine stole many of the scenes she was in. Her comfort on the stage was very apparent and she was a joy to watch.
Nate De La Garza as Cardinal Richelieu had so much fun with this character. It was almost scary how well he portrayed the villain.
I could easily pick out numerous other talented performers to talk about because there were so many on stage. Bryce Tillman played the evil seductress Milady De Winter so well and Wyatt Amundson as Treville did not get enough stage time, Katie Hanson as Constance was superb.
This whole show was so much fun and enjoyable to watch live. The Fargo Davies Theatre department should be extremely proud of what they did here.
**Photo Credits: Renegade Photography