Colorado To Host Global Music Cities Convention In 2020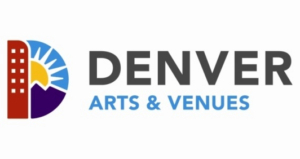 Civic leaders, government representatives, members of the music industry and academics from around the world will gather in Denver Sept. 23-25 and in Fort Collins Sept. 25-26, 2020 as the ninth Music Cities Convention brings an international conversation about building vibrant music communities to the Mile High City.
"Denver is known for our vibrant arts and cultural scene, diverse neighborhoods, and exceptional parks and open spaces," Mayor Michael B. Hancock said. "Through initiatives like the Denver Music Study and the Denver Music Advancement Fund, we're continuing to expand Denver's role as a global music city, and hosting the global Music Cities Convention will elevate that work even higher."
The event will welcome 300 delegates from around the world, including experts who will join a series presentations and panel discussions on topics ranging from music's economic value to its role in urban and rural development, cultural growth and social change.
"Colorado is known for its iconic music venues and festivals and we welcome the opportunity to share our music assets and creative districts with the international community at the Music Cities Convention," said Margaret Hunt, Colorado Creative Industries executive director.
This is the ninth global edition of the Music Cities Convention. Four previous conventions have been hosted in the United States, with additional editions in the UK, Germany, Australia and China.
"We're delighted to be taking Music Cities Convention to Colorado for its ninth edition," commented Shain Shapiro, founder and president of Sound Diplomacy. "Denver and Fort Collins are great examples of cities proactively taking steps to improve their music ecosystem. There are so many incredible initiatives from Denver and Colorado that we've showcased at previous events; we're delighted to be able to bring our international delegates to Colorado to see those initiatives in person and to further the music cities conversation."
The Music Cities Convention will take place in Denver Sept. 23-25, 2020 at the McNichols Civic Center Building and at the Music District in Fort Collins Sept. 25-26, 2020. The Music Cities Convention is hosted by Denver Arts & Venues, University of Colorado Denver, Colorado Creative Industries, The Music District, Sound Diplomacy and Music Cities Events.
Speakers will be announced in October 2019. More information and tickets are available at www.MusicCitiesConvention.com. Prices go up Dec. 1.
More Hot Stories For You