Review: LA TRAVIATA at Opera Colorado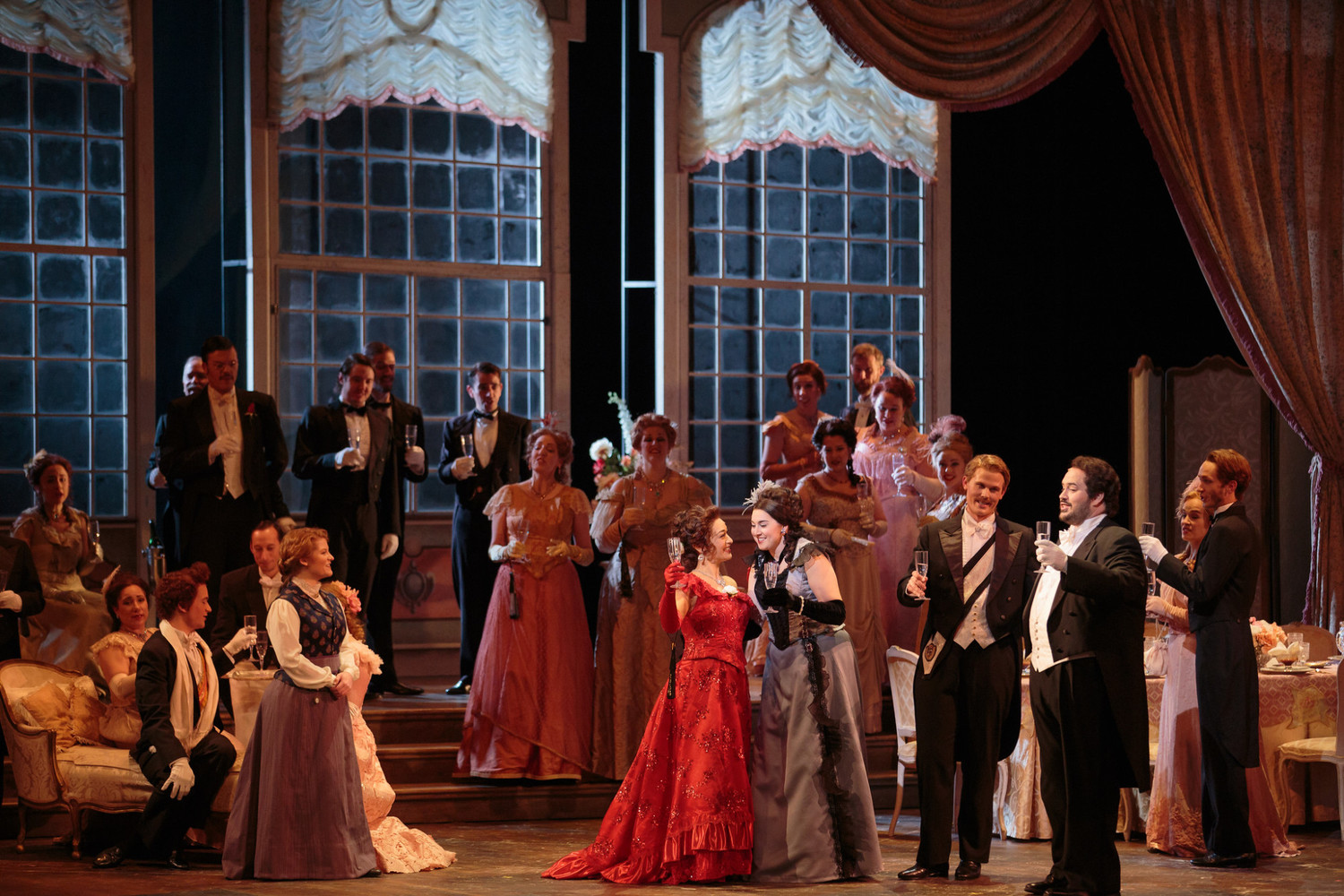 Opera is not just a classical style of performance. It is the foundation for everything that would come after. Thus, knowing where we came from is just as important as knowing where we're going. In Opera Colorado's production of Verdi's La Traviata, the classical art form is presented at it's best with elements of both the past and present.
Opera Colorado's production is visually breathtaking. The size and depth of the set design by Peter Dean Beck is one of the best I've seen. Costume design by Susan Memmott Allred and wig and makeup design by Ronell Oliveri were certainly complementary of one another and fit well with the scenery. Altogether, the production elements made for a stunning sight.
The performances were as equally top notch, with many of Opera Colorado's Artists in Residence in supporting roles. Aaren Rivard as Gastone, Nicholas Kreider as Marchese d'Obigny, and Edward Laurenson as Barone Douphol are all quite memorable in their roles, each equipped with a strong vocal technique and tone. As the good friend of Violetta, Kira Dills-DeSurra as Flora Bervoix does a fine job of offering a blend of style and comedy to the role.
As Giorgio Germont, Malcolm MacKenzie is perfect in this role. A strong baritone, Mackenzie's timbre filled the hall with ease. In the role of Alfredo, Eric Barry does a fine job commanding the stage and interacting with his fellow players. Cecilia Violetta Lopez as the lovely Violetta is radiant in the role, having played the character many times throughout North America. As the leading soprano, Lopez soft, yet powerful, in her approach from the start to the end.