Latest News on Peter Dean:
Latest News on Peter Dean
Peter Dean News
TAKE ME OUT Theater Installs New Camera to Monitor Audience Members After Illegal Nude Photos Were Taken of Jesse Williams
by Chloe Rabinowitz - May 11, 2022
It has been reported that the Hayes Theater, where Take Me Out is currently running, has installed a new infrared camera to more closely monitor audience members after video of a nude scene featuring Jesse Williams was shared online.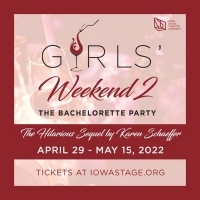 BWW Review: GIRL'S WEEKEND 2: THE BACHELORETTE PARTY at Iowa Stage
by DC Felton - May 8, 2022
With theatre coming back, one of the most exciting parts is seeing new shows hit the stage that were developed entirely or in part during the pandemic. Seeing a new play even more exciting is when a local playwright writes it. So when Iowa Stage announced they would be doing the world premiere of 'Girls Weekend 2: The Bachelorette Party' by Iowa playwright Karen Scheffer, I knew Des Moines audiences would be in for something special. I didn't realize that this show would provide the laughter audiences have been needing.
BWW Review: POLKADOTS: THE COOL KIDS MUSICAL at Des Moines Playhouse
by DC Felton - Jul 30, 2021
In college while studying theatre, I was introduced to a new world, the world of children's theatre. While many shows in that world are based on well-known stories, once and a while you would see a play that tackled a topic that might be difficult to talk about, and present it on stage in a kid friendly way. When I heard 'Polkadots: The Cool Kids Musical' was going to be performed at Des Moines Playhouse, I was very intrigued. From what I could see, this show wasn't based on a well-known book like many of the Kate Goldman Children's Theatre's shows. So I was intrigued as to what topic might be presented in this play.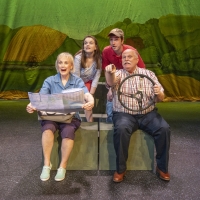 BWW Review: LEAVING IOWA at Des Moines Playhouse: Going on a Journey Back to Easier Times
by DC Felton - Feb 22, 2021
Sometimes, one of the hardest things we can do take the time to reflect. Taking that time to reminisce can sometimes lead to a fresh perspective for us. A few nights ago, one of my theatre friends Mariah Kerns took the time to reflect on the last year. She shared on Facebook, regarding her and her husband, 'The last 'normal' thing we did before voluntarily going into quarantine on March 15, 2020, was see a live show. Last night, nearly a year later, we went to see another.' The show she referred to was Des Moines Playhouse's preview of 'Leaving Iowa,' which I streamed on opening night, February 19. Since this viewing, the show's performances have been suspended for two weeks due to Covid 19.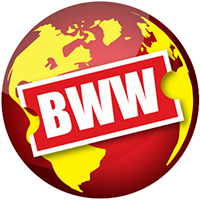 LEAVING IOWA and STUART LITTLE Come to Des Moines Playhouse
by Stephi Wild - Feb 4, 2021
The Des Moines Playhouse follows its successful fall and holiday performances with two shows this winter, Leaving Iowa, Feb. 19-Mar. 21, 2021, and, for families, Stuart Little, Feb. 26-Mar. 14, 2021.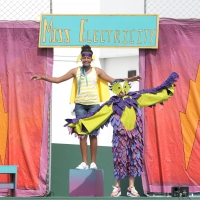 Photo Flash: The Des Moines Playhouse Gears Up for THE ROOMMATE And MISS ELECTRICITY
by A.A. Cristi - Jul 30, 2020
The Des Moines Playhouse is keeping theatre LIVE in Des Moines with a unique new initiative: Live Theatre Drive-in.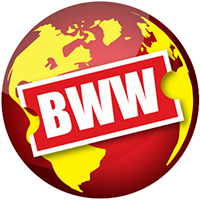 DM Playhouse Adds Youth Show To Live Theatre Drive-In Series
by Stephi Wild - Jun 18, 2020
The Des Moines Playhouse is keeping theatre LIVE in Des Moines with a unique new initiative: Live Theatre Drive-in.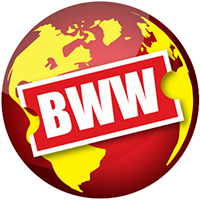 Utah Opera Announces 2020-21 Season
by A.A. Cristi - Jan 28, 2020
Utah Opera Artistic Director Christopher McBeth today announced the programming and creative teams for Utah Opera's 2020-21 season, sponsored by the George S. and Dolores Doré Eccles Foundation.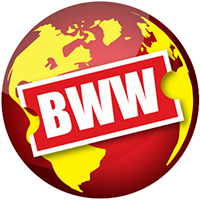 Utah Opera Presents Verdi's Italian Classic LA TRAVIATA
by Stephi Wild - Sep 27, 2019
Come experience Verdi's heartbreaking masterpiece, a?oeLa traviata,a?? the opera that moved Julia Roberts' character to tears in a?oePretty Woman.a?? Utah Opera's newly refurbished and ever-popular production features scenic elements designed by Peter Dean Beck and costumes by Susan Memmott Allred. Garnett Bruce will direct the production, and Steven White will conduct the cast, Utah Opera Chorus, and Utah Symphony. Utah Opera's performances of a?oeLa traviataa?? will take place in the newly renovated Janet Quinney Lawson Capitol Theatre on October 12 at 7:30 PM, October 14 and 16 at 7 PM, October 18 at 7:30 PM and October 20 at 2 PM. This production will be sung in Italian with English supertitles. Tickets priced $29-106 are available for purchase through utahopera.org or by calling (801) 533-6683. Students are eligible to receive a 50 percent discount off the standard ticket price during Monday and Wednesday performances.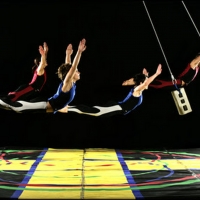 FALLING & LOVING to Make World Premiere with Peak Performances
by Julie Musbach - Aug 13, 2019
Peak Performances begins its 2019-2020 season with the joining of two revolutionaries of avant-garde performance, influential theater and opera director Anne Bogart and the pioneering choreographer Elizabeth Streb, in their first-ever collaboration, FALLING & LOVING (September 24-29).