Stage West Presents Holland Taylor's Unforgettable ANN
Ann Richards was a true Texas original. With a persona as big as the state from which she hailed, she earned legion of fans (and more than a few enemies) with her wit and outspokenness. And she will be brought to vivid life in a tour-de-force presentation of Holland Taylor's Ann, beginning its 5-week run at Stage West on Thursday, October 6.
Richards became a household name when, at the 1988 Democratic Convention in Atlanta, she characterized George H. W. Bush as having been "born with a silver foot in his mouth." She had already been a part of the Texas political scene for 15 years, starting at County Commissioner and moving to State Treasurer. After Atlanta, she set her sights on the Governor's Mansion, and won-the first female governor since Ma Ferguson, and a Democrat to boot! Even though she was defeated in her bid for a second term, she continued to work for the issues she was passionate about, until she came up against one more opponent she couldn't beat-cancer. Her death in 2006 ended a remarkable political career.
Stage West Executive Producer Dana Schultes thought this election season was the perfect time to bring this show to our audiences, and she was thrilled to be granted the first license to produce the play outside of its original Broadway and touring production. She notes feeling that "...there couldn't be a more fitting play to produce at Stage West directly preceding this nation's upcoming historic election. Ann Richards represented the best of what our country produced as a leader-smart, funny, and truly passionate about our government's role in representing everyone." And audiences will absolutely relish a sit-down with one of politics' most unforgettable characters.
The New Yorker has called Holland Taylor "the first vaudeville Gentile we ever saw." Her New York stage performances include Bess in Breakfast With Les and Bess, the original productions of Butley, opposite Alan Bates, and A.R. Gurney's The Cocktail Hour. In Los Angeles she has performed in Kindertransport and in Yasmina Reza's The Unexpected Man at the Geffen. She has worked extensively in film, appearing in Romancing the Stone, Jewel of the Nile, To Die For, Next Stop Wonderland, One Fine Day, George of the Jungle, The Truman Show, Keeping the Faith, Legally Blonde and Baby Mama, with Tina Fey and Amy Poehler. Nominated for an Emmy seven times, she won Best Supporting Actress in a Drama for the sexy judge Judge Roberta Kittleson on "The Practice." Among her series starring roles: "The Powers That Be," Norman Lear's highly acclaimed political satire; "Bosom Buddies," with Tom Hanks; and "Two and a Half Men," with Jon Cryer and Ashton Kutcher. Holland was a dedicated student of Stella Adler, and has given talks about this great teacher. A Philadelphia native, she took a BA at Bennington College. In 2005 she became a student again, earning an MA from the University of Santa Monica, and in 2007, began work on this play. She will always be grateful to the Galveston Grand Opera's Maureen Patton, who took an enormous "Ann Richards-sized" risk in launching its first run; to Kevin Bailey, our shepherd from the start; to Benjamin Endsley Klein for his promise to "make the vision flesh;" and to Bob Boyett, who read the play as a friend, and looked up from the page as its producer. Visit Holland's website. www.hollandtaylor.com
Ann is directed by Stage West's Dana Schultes, who also directed our production about another larger than life character in Red Hot Patriot (Molly Ivins). Bringing Ann Richards to life will be noted area actress/director/choreographer Linda Kay Leonard, most recently seen as Alice in the Circle Theatre production of Clever Little Lies, and last seen at Stage West as Frosine in The Miser. Other notable credits include Sylvie in The Nance, Aurora/Spiderwoman in Kiss of the Spiderwoman, and Amanda in The Glass Menagerie.
The set will be designed by Kevin Brown, with lighting design by Aaron Johansen, and costume design by Aaron Patrick DeClerk. Wig design will be provided by Coy Covington, sound design is by Kellen Voss, and props by Lynn Lovett.
Ann will preview Thursday, October 6 at 7:30 and Friday, October 7 at 8:00, and will run through Sunday, November 6. Performance times will be Thursday evenings at 7:30, Friday and Saturday evenings at 8:00, with both Saturday and Sunday matinees at 3:00 (exception: no Saturday matinee on October 8). The opening night reception will be Saturday, October 8. Ticket prices range from $31 to $35, with discounts for the preview performance, and for students, seniors, and military. Food service is available 90 minutes prior to performances (reservations are necessary), and the Friday Prix Fixe special (dinner and show for $45) will be available beginning October 14. Reservations and information are available through the Box Office (817-784-9378), or on the website, www.stagewest.org.
Watch a teaser for the show below!
More Hot Stories For You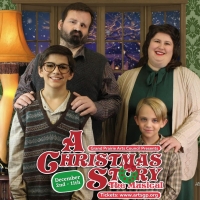 Grand Prairie Arts Council to Present A CHRISTMAS STORY THE MUSICAL in December

November 25, 2022

The Grand Prairie Arts Council will present A CHRISTMAS STORY THE MUSICAL, with music and lyrics by Benj Pasek and Justin Paul, book by Joseph Robinette, and direction by Kevin Velasquez. The show runs December 2 - 11, 2022, at the Uptown Theater.
---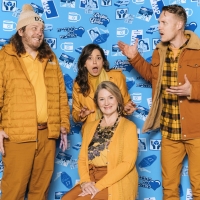 Stage West Presents The Holiday Charmer HANDLE WITH CARE, By Jason Odell Williams

November 23, 2022

How does someone cope with the loss (literally) of a much-loved relative on Christmas Eve, in a country where she doesn't speak the language?  Maybe life, or perhaps Fate, has a few surprises in store, in Jason Odell Williams' sweetly funny Handle with Care, which begins a 5-week regional premiere run Thursday, December 8.
---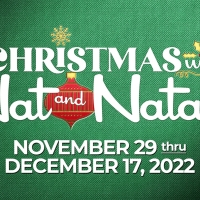 Casa Mañana's Reid Cabaret Theatre to Present CHRISTMAS WITH NAT AND NATALIE This Holiday Season

November 23, 2022

Casa Mañana's Reid Cabaret Theatre has completed phase 1 of its renovations and is thrilled to welcome patrons this holiday season. Christmas with Nat and Natalie features the music of the iconic father-daughter duo and will be the first show in the newly remodeled space.
---
Dallas Black Dance Theatre Presents BLACK ON BLACK Holiday Performances and Celebration

November 23, 2022

Dallas Black Dance Theatre (DBDT) presents the 13th annual Black on Black series. These performances showcase the choreographic skills of DBDT dancers and DBDT: Encore!  company members as they create works for their peers to perform in the intimate setting of the DBDT studios.
---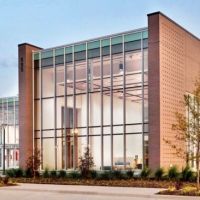 Coppell Arts Center Named Best Live Theatre Venue In DFW; Arts Center Takes Gold Medal In Dallas Morning News People's Choice Awards

November 22, 2022

Coppell Arts Center has been selected as Best Live Theatre Venue in DFW! After an incredible first year, the Coppell Arts Center was named the Gold Medal winner in the Dallas Morning News People's Choice Awards Best Live Theater Venue category.  
---