Paul Taylor Dance Company Makes Ninth Appearance At Eisemann Center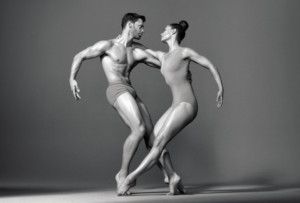 Dance maker Paul Taylor first presented his choreography with five other dancers in Manhattan on May 30, 1954. That modest performance marked the beginning of 64 years of unrivaled creativity, and in the decades that followed, Mr. Taylor became a cultural icon and one of American history's most celebrated artists, hailed as part of the pantheon that created American modern dance. The Paul Taylor Dance Company will make its ninth appearance at the Eisemann Center, 2351 Performance Drive, Richardson, Texas on Saturday, February 9, 2019 at 7:30 pm. Tickets start at $39 and are available at www.eisemanncenter.com.
The Paul Taylor Dance Company was first seen at the Eisemann Center in October 2002, performing among other works, the critically acclaimed Dream Girls, commissioned by the City of Richardson to commemorate the Eisemann Center opening. The company returned again in 2004, 2007 and 2009, bringing works that represent the gold standard of modern dance. The 2010 engagement was the company's fifth appearance and second world premiere at the Eisemann Center. The new dance was Three Dubious Memories, the subject of a powerful documentary Paul Taylor Creative Domain, screened in partnership with the Arts Incubator of Richardson (AIR) at the Alamo Drafthouse Cinema in Richardson February 5, 2015. In 2017, the program included former Taylor dancer Lila York's premiere of Continuum in addition to two works by Taylor. The 2019 program will feature Taylor dances Aureole, 3 Epitaphs, Piazzolla Caldera and Promethean Fire.
While continuing to garner international acclaim, the Paul Taylor Dance Company performs more than half of each touring season in cities throughout the United States. In celebration of the Company's 50th Anniversary and 50 years of creativity, the Taylor Foundation presented Mr. Taylor's works in all 50 States between March 2004 and November 2005. That tour underscored the Taylor Company's historic role as one of the early touring companies of American modern dance.
A Master Class will be held on Thursday, February 7, 2019 in the Bank of America Theatre at 6:00 pm. For a limited number of advanced dancers only, reservations may be made in advance online or at the Eisemann Center Ticket Office by phone at 972-744-4650. Following the Master Class, there will be a screening of the Taylor documentary Paul Taylor Creative Domain at 7:45 pm moderated by Artistic Director Michael Novak, Executive Director John Tomlinson with dancers (and Master Class teachers) Rob Kleinendorst and Sean Mahoney. There is no fee to participate in the class or to see the film. Registration online or by phone is requested, but not required.
An open Educational Rehearsal offering a behind-the-scenes look at the company and the program for the evening will be held for a limited number of participants on Saturday, February 9 at 2:00 pm with free admission.
Beginning with its first television appearance for the Dance in America series in 1978, the Paul Taylor Dance Company has appeared on PBS in ten different programs, including the 1992 Emmy Award-winning Speaking in Tongues and The Wrecker's Ball -- including Company B, Funny Papers, and A Field of Grass -- which was nominated for an Emmy Award in 1997. In 1999 the PBS American Masters series aired Dancemaker, the Academy Award nominated documentary about Mr. Taylor and his Company. In 2013, PBS aired Paul Taylor Dance Company in Paris, featuring Brandenburgs and Beloved Renegade. The 2014 documentary Paul Taylor Creative Domain won critical and public acclaim for its revelation of Mr. Taylor's creative process, as it followed the famously private choreographer and his Company through the entire process of creating a new work from initial concept to opening night.
In January 2019, Paul Taylor Dance Foundation (PTDF) announced the launch of "Paul Taylor: Celebrate the Dancemaker," a multi-year worldwide celebration of Paul Taylor's astonishing legacy as well as his vision of a future for modern dance. Led by Mr. Taylor's chosen successor, Artistic Director Michael Novak, this celebration will focus on three components - domestic and international touring of the Paul Taylor Dance Company (PTDC) and Taylor 2 entitled "The Celebration Tour"; worldwide licensing of Mr. Taylor's dances; and the Paul Taylor American Modern Dance (PTAMD) 2019 New York Season at Lincoln Center.

"Paul Taylor was a great many things during his blessedly long life: commanding performer, accomplished writer, keen observer of human nature, Renaissance man, and, of course, a prolific dancemaker," said Mr. Novak. "From the moment he began to choreograph in 1954, he brought a unique and multifaceted perspective to the American art of modern dance. By 2018, when he died at age 88, he had made 147 dances, many of which are considered to be among the best artworks ever created. He was hailed as 'the master of light and dark' for good reason: his repertoire covered an unprecedented range. There were dances that took an unflinching look at war, depravity, and death. Other dances were funny (very funny actually). And some reminded us all of the poignancy of uninhibited love and hope."
Michael Novak became only the second Artistic Director in the history of the Paul Taylor Dance Foundation in September 2018, upon the death of Founding Artistic Director Paul Taylor the previous month. Mr. Novak has been a member of the Paul Taylor Dance Company since 2010. "I am determined to further Paul Taylor's vision," Mr. Novak said upon assuming the role of Artistic Director, "and to bring his gems to every part of the globe... to honor past dance makers and encourage future artists... and to make sure modern dance remains a transformative force for good in our lives long into the future."
The Charles W. Eisemann Center is located at 2351 Performance Drive in Richardson, Texas. The Eisemann Center is accessible from Highway 75 North taking the Galatyn Parkway/Renner Road exit going north and the Galatyn Parkway/ Campbell Road exit going south, or from the DART light rail station at Galatyn Park. Eisemann Center Presents 2018-2019 Sponsors include The Dallas Morning News, Methodist Richardson Medical Center, UT Dallas, Altrusa International of Richardson, Inc., Property Max Associates and Raising Cane's.
Related Articles View More Dallas

Stories

Shows
More Hot Stories For You