BWW Review: THE MUSIC MAN Delivers River City, Iowa to The Firehouse Theatre!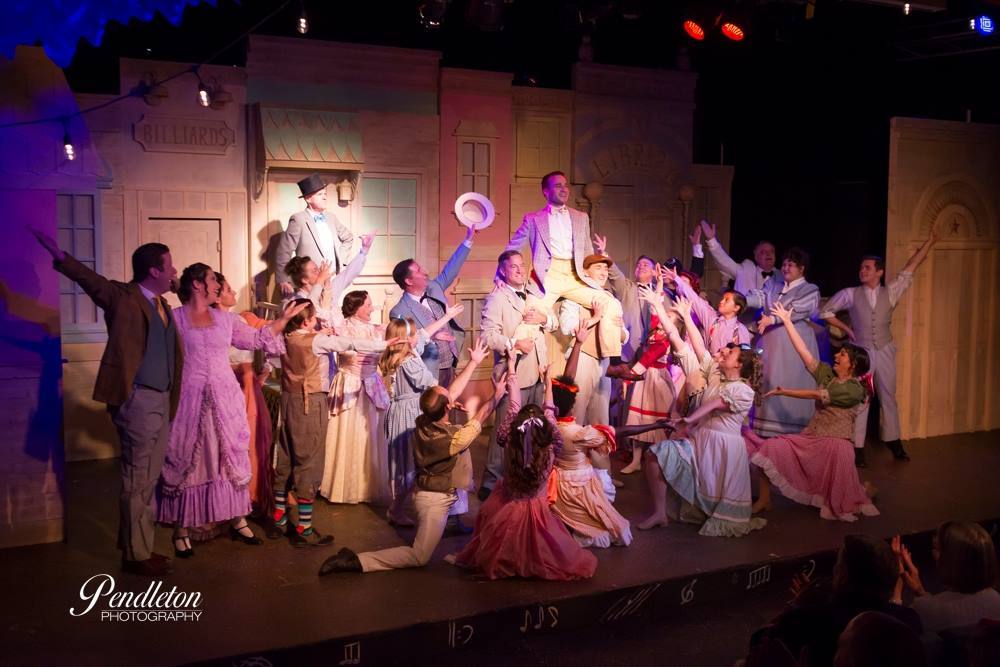 The fun, fast-paced musical - THE MUSIC MAN - ends its run at The Firehouse Theatre this Sunday. This tale of the smooth-talking traveling salesman Harold Hill (Max J. Swarner) is entertainment the whole family can enjoy!
The first scene of this show sets the bar high, with a talented ensemble of traveling salesmen hitting every beat as they speculate about the best ways to make a sale - displaying impressive rhythm and creative choreography (Bethany Lorentzen). Throughout the show, both the choreography and lovely vocals from the entire cast continue to meet the high standards of the first number.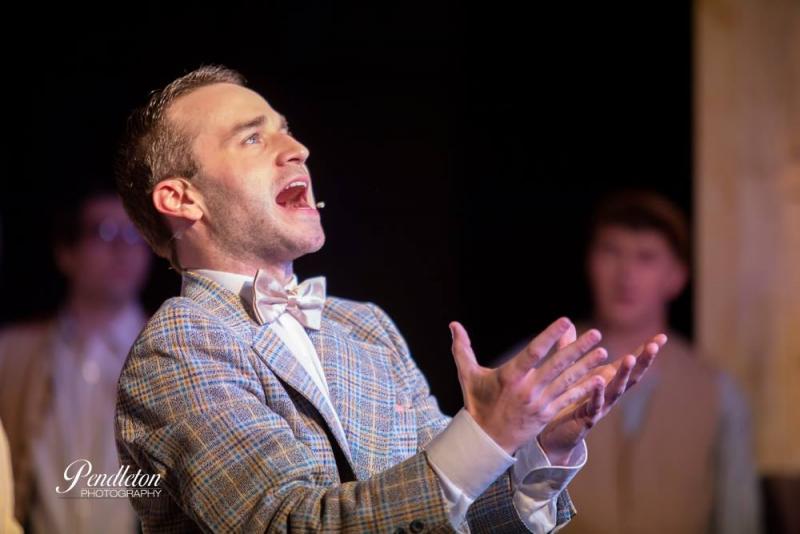 The leading actors in this show both give remarkable performances. In his director's note, Bruce R. Coleman writes, "Marian is one of the best written characters to ever grace this artform", and it is hard to disagree after watching Mindy Bell's portrayal of the librarian. Bell provides the character a sincerity and depth that might be lost in a less skilled performance. Meanwhile, Max J. Swarner lends the trickster Harold Hill just enough innocence and good humor to make him likable.
The young actors in this show are fun to watch - especially Parker Niksich, who plays Winthrop Paroo, a character who struggles with overcoming the embarrassment caused by a lisp. Niksich wins over the audience by providing the right combination of sorrow and humor with for Winthrop. However, it is the group of actors who play the Quartet (Patrick Persons, Paul Burnam, Kris Allen, and Ken O'Reilly) who really steal the show. Each note rings true as this talented group of four belts out musical transitions that are better than any sound that could be created by seventy-six trombones.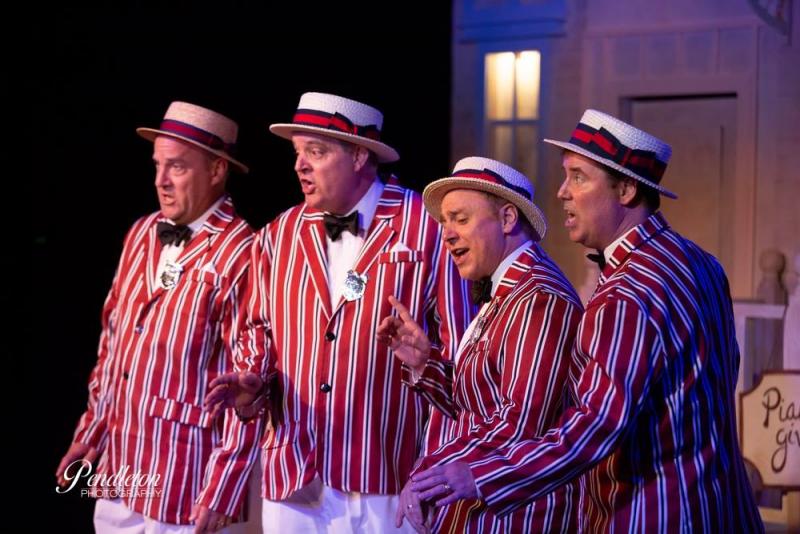 The costumes in this show (designed by Hope Cox) are beautiful and help transport the audience to the early 20th century, while the creative set design (David Walsh) allows for quick transitions as the traveling salesman winds his way around town selling stories to everyone he meets. But there is trouble in River City. During the show's second Friday night performance, there were several lighting issues including flickering lights during scenes and delayed cues which drew the audience out of the story. Sound issues also created a distraction at times, though Mindy Bell's voice was strong enough to fill the theatre without the help of a mic in her first onstage solo.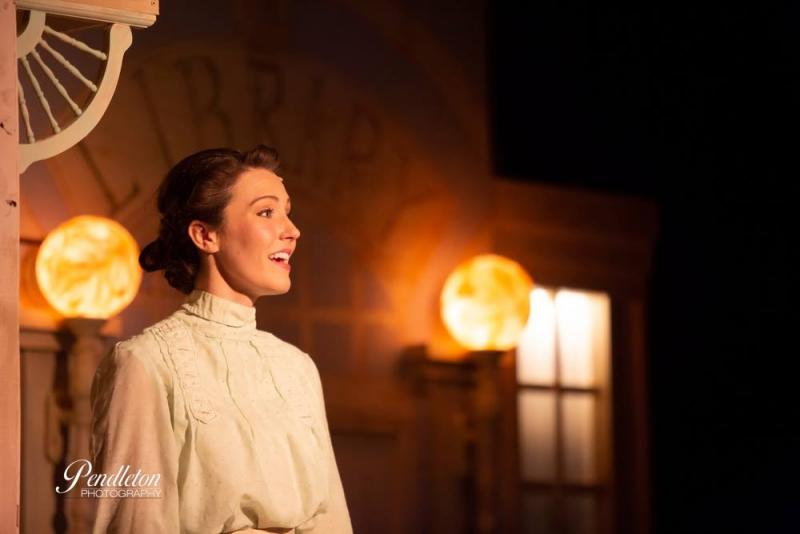 THE MUSIC MAN at The Firehouse Theatre is well worth the trip to Farmers Branch and the cost of a $13 - $25 ticket. Whether it's your first visit to River City or your seventy-sixth, you'll almost certainly enjoy the ride! Wednesday through Sunday tickets available here.