Interview: Callum Spencer of RIVERDANCE at WINSPEAR OPERA HOUSE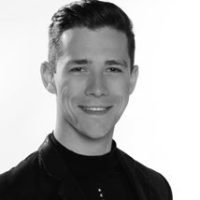 Name: Callum Spencer
Hometown: Rugby, UK
Role: Male Lead Principal
What led you to a career in the performing arts?
My passion for dance and traveling.
What was the audition process for Riverdance like? Were you nervous? Excited?
It was very intense, a lot of other people auditioned at the same time, I knew quite a few from competing. We were lined up on stage and performed one at a time in front of each other and the Dance Director.
Where were you and how'd it feel to get the call that you were cast?
I actually can't remember where I was, it was via email so I could have been anywhere... I remember being ecstatic to be asked to join the show though! I think I only had a couple weeks before the rehearsals were due to start!
What makes Riverdance unlike any other production?
It's the original Irish Dance show! Nothing compares to the music in Riverdance, it's spine-tingling sitting in the auditorium listening to it.
What is your favorite moment in the show?
I think the first entrance for the Male Lead in 'Reel around the Sun', all the nerves and tension warming up are blown away as soon as I get out onto the stage for the first time. From there on it's just about enjoying dancing and performing the show!
Describe for me a favorite backstage moment or warm-up ritual.
We like to scare each other a lot... hiding in the costume flight cases is always a good one. When someone reaches for a costume there's usually another dancer in there waiting to jump out!
What's it like being on tour with such a diverse cast?
It's a lot of fun, so many personalities and backgrounds come together and bring lots of different cultures to the tour! It would be so boring if everyone was the same on the road!
Many of our readers are aspiring performers, what is some advice you would give them to pursue a performance career?
All the glamour that you see within show business comes hand in hand with a lot of hard work... don't be fooled by the big stages and lights, the parties, the posters and social media posts! Stay working on what you love and all that will come.
Callum Spencer: From Warwickshire, England, Callum danced with the Matthews Academy. He consistently placed in the top ten at World Championships and top five at the All Ireland Championships and other majors. Callum has appeared in the RTÉ TV series Dance Off and was chosen as lead for Noctu in Ireland and off-Broadway. He toured the USA, Canada, Europe and Russia with Lord of the Dance before joining Riverdance in the summer of 2011.
Lorens Portalatin is a bionic go-getter with a passion for the arts. She is a native Puerto Rican who has made her home in Texas. Lorens grew up with a love for theatre that was fueled by a de... (read more about this author)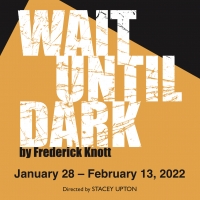 WAIT UNTIL DARK Announced at Garland Civic Theatre

January 7, 2022

Garland Civic Theatre will present the heart-pumping thriller Wait Until Dark at Granville Arts Center (300 North 5th St, Garland, Texas) January 28 - February 13, 2022.
---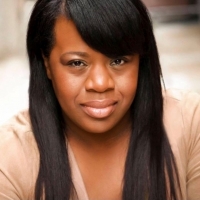 MAYTAG VIRGIN Announced At Theatre 3

January 7, 2022

Theatre Three kicks-off the new year with the regional premiere of Audrey Cefaly's Maytag Virgin running January 27 - February 20 at Bryant Hall on the Kalita Humphreys Campus. Directed by Whitney Latrice Coulter, this new play is packed with wit, passion, and the weight of moving forward through loss.
---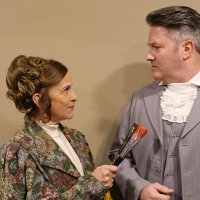 LOVE LOVES A PORNOGRAPHER Announced at Rover Dramawerks

January 7, 2022

Rover Dramawerks kicks off their 22nd Season with the comedy Love Loves a Pornographer by Jeff Goode.
---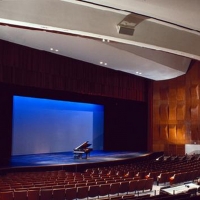 MIDDLETOWN Postponed Due to COVID at Eisemann Center

January 7, 2022

With the safety and health of our cast, crew and audiences in mind, due to the current COVID situation, GFour Productions has announced the postponement of the 2022 MIDDLETOWN national tour until further notice.
---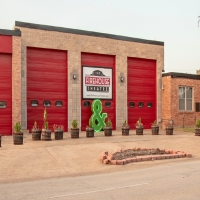 The Firehouse Theatre Postpones VIOLET Performances

January 7, 2022

Due to the current virus surge in the Dallas-Fort Worth metroplex and out of an abundance of caution regarding the public health concerns for our artists and audiences, The Firehouse Theatre announces the postponement of its upcoming production of Violet.
---