Click Here for More Articles on STUDENT CENTER - COLLEGE EDITION
Narda E. Alcorn Appointed Chair Of Stage Management At Yale School Of Drama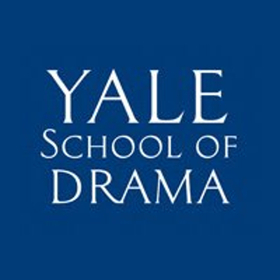 James Bundy, Dean of Yale School of Drama and Artistic Director of Yale Repertory Theatre, announced today the appointment of Narda E. Alcorn as Chair of the School's Stage Management Department and Stage Management Advisor at Yale Rep, for a five-year term beginning July 1, 2019.

"I am thrilled to work with Narda E. Alcorn again as she returns to the School of Drama and to Yale Repertory Theatre. She is a practitioner of the very first rank: a key artistic collaborator in landmark productions for more than two decades. More recently, as a teacher, she has advanced both the discipline of stage management and the professional development of her students through leadership of outstanding undergraduate training programs," said James Bundy."Narda's appointment at Yale heralds her further influence on early career professionals and the field from a graduate conservatory where stage managers work together with peers in every theatrical discipline. I am inspired by the values and habits of mind she brings to our community, and have no doubt that she will do much to raise the standard of professional theater practice."

Narda E. Alcorn earned her B.F.A. at DePaul University in 1992, and her M.F.A. from Yale School of Drama in 1995. Her career in stage management includes work on Broadway productions of The Lion King; A Raisin in the Sun (2004 and 2014); August Wilson's Seven Guitars, Gem of the Ocean, Radio Golf, Joe Turner's Come and Gone, and Fences; the 2018 revival of The Iceman Cometh, and this season's Choir Boy. She has served as production stage manager or stage manager at American Conservatory Theater, Center Theatre Group, Chicago Symphony Orchestra, The Alley Theatre, Crossroads Theatre Company, Goodman Theatre, Huntington Theatre Company, Ford's Theatre, The Kennedy Center, Lookingglass Theatre Company, McCarter Theatre, New York Shakespeare Festival, Royal National Theatre of Great Britain, Spoleto Festival USA, and Yale Repertory Theatre, among many others.

From 2005-2011, Narda was associate professor and head of the BFA stage management program at SUNY Purchase. Narda received tenure at The Theatre School at DePaul University, where she headed the BFA stage management program from 2011-16. Since 2016, she has served as Associate Arts Professor and Head of Stage Management Training at New York University's Tisch School of the Arts. She has also taught at the University of California, San Diego; the University of California, Santa Cruz; and Yale School of Drama.

With Lisa Porter, Narda is co-author of the forthcoming book, Stage Management Theory as a Guide to Practice: Cultivating the Creative Approach, to be pubished by Routledge in 2019. Narda is also the recipient of the Robert Christen Award for Excellence in Technical Collaboration from the Michael Merritt Foundation, and a 2015 Excellence in Teaching Award from DePaul University.

"Advancing the field of stage management by interrogating the production process while respecting each individual's process is a cornerstone of my philosophy and an essential value I learned at Yale," said Narda E. Alcorn. "Yale School of Drama promotes excellence, celebrates diverse perspectives, and invites collaboration. I am thrilled to continue training stage managers to be innovators in the field in such a dynamic and generous playground."

Narda E. Alcorn will be present on campus during the spring semester to consult on the admissions process for the Stage Management Class of 2022 and prepare for the 2019-20 academic year. She succeeds Mary Hunter, who joined the faculty in 1996, when Stage Management was under the aegis of the Theater Management Department, and who presided over the establishment of Stage Management Department. Mary Hunter plans to retire from the School and Yale Rep on June 30.

Applications for the Stage Management Class of 2022 are now being accepted through February 1, 2019.
Related Articles
More Hot Stories For You