Winifred Haun & Dancers Announces 2017-18 Season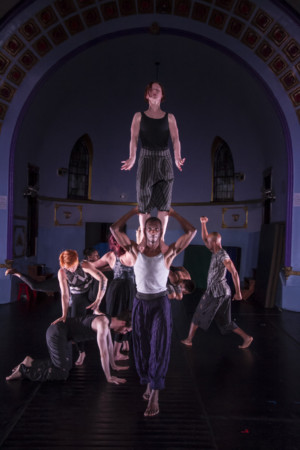 Winifred Haun & Dancers will have four major performances for the upcoming 2017-18 season. Following on the tremendous success of last year, 2017-18 promises to be another season of great artistic growth for the Company.
The 2017-18 Season will include performances as part of Links Hall's new Trade Routes Festival in late November, Danspace Project's performing arts series in New York City in early December, a tour to Madison, WI in April and a home season at Hamlin Park in May.
The performance dates are:
Nov. 30 - Dec. 2
Trade Routes Festival at Links Hall
December 7-9
Danspace Project at St. Mark's Church in NYC
April 13-15
Overture Center in Madison, WI
May 3 & 4
Hamlin Park Studio Theater, Chicago
The Company's 2017-18 season will also include a Facebook Live Open Rehearsal in late October and performances as part of Audience Architects' annual Chicago Dance Month in April 2018. Details about all of these performances and events will be released approximately 8 weeks before each event date.
Winifred Haun & Dancers is a professional contemporary dance company led by award winning choreographer, Winifred Haun. Founded in Chicago in the 1990's, the Company has produced over 125 original dance works, including one full length ballet, and participated in over 300 public performances and events. The Company re-located to Oak Park, IL in 2004.
Over the past two decades, Winifred Haun & Dancers has garnered many awards and accolades, including features in the Huffington Post, Chicago Tribune, Chicago Sun-Times, WBEZ Radio, and others. The Company has been featured on PBS twice, once in the WTTW series, "The Chicago Dance Project," and on the Chicago Tonight program. Major awards include the 2000 Ruth Page Award for "Outstanding Contribution to Dance" and the Oak Park Area Arts Council's 2009 "Best in Class" Award. In 2015, the Company received an award from the John D. and Catherine T. MacArthur Foundation's International Connections Fund to perform and create a new work in Melbourne, Australia.
More information about Winifred Haun & Dancers can be found at www.WinifredHaun.org. For more about Links Hall, go to www.linkshall.org, and follow this link for more n Danspace Project.