Staged Reading Of The 2018 LEZPLAY CONTEST Winner Set For 1/19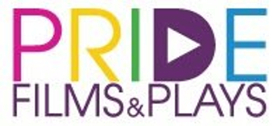 Staged Reading of the 2018 LEZPLAY CONTEST Winner Set for Saturday, January 19
Sharece M. Sellem's DAISIES ON HARLEM'S DOORSTEP, the winning entry in Pride Films and Plays' 2018 LezPlay Contest, will be performed in a public staged reading on Saturday, January 19, at 2:30 pm at Pride Arts Center. Sellem's script, a drama set in Harlem just before the stock market crash of 1929, was one of 50 entries in the competition and is receiving a series of developmental workshops leading up to the January 19 public reading.
The reading will be directed by Myesha-Tiara McGarner, a Chicago director and actress whose acting credits include WEDDING BAND with The Artistic Home Ensemble. Tickets to the reading are $11 and can be purchased in advance at web.ovationtix.com/trs/pe.c/10365827 or at the door.

Pride Films and Plays' annual LezPlay Contest honors excellence in storytelling by playwrights and screenwriters who identify as women and who present lesbian characters and themes in a pivotal, positive way. For the 2018 competition, Allison Fradkin, LezPlay's Literary Coordinator, assembled a reading team of industry professionals who served as adjudicators for the contest, evaluating the entries for concept and originality, structure, plot, dialogue, character development, and lesbian content. Out of 50 script entries, 10 proceeded to the semifinals, 5 advanced to the finals, and 1 entered the winner's circle.

Other entries in the 2018 LezPlay Contest were:

Semifinalists
ALWAYS SOMETHING LEFT TO LOVE by Alyson Mead
D/O/B by Dara Levendosky
FOR THE PEOPLE by Carol Mullen
INVISIBLE ROOMMATE by Lillian Schley
THE RUNAWAY GAME: A LOVE SONG FOR INSOMNIACS by Leni Krivy

Finalists
FAGGOTS ON PARADE by Massi Monfiletto
GOD'S NECKLACE by Morgan Kinnally
JUST ONE LOOK by Karen L. Lewis
PORTRAIT OF A WOMAN'S TEARS by Katherine Gwynn

LISTING INFORMATION

LEZPLAY STAGED READING
Daisies on Harlem's Doorstep
By Sharece M . Sellem
Directed by Myesha-Tiara McGarner
Saturday, January 19, 2019 - 2:30 pm
Pride Arts Center - The Buena, 4147 N. Broadway, Chicago
All seats $11.00.
Tickets available by phone at (866) 811-4111 or online at web.ovationtix.com/trs/pe.c/10365827.

Love is a dangerous desperation. Everybody's gotta pay sometime.

It's Spring of 1929 in Harlem, a season before the stock market crashes and the world suffers the Great Depression. The streets are filled with lights and glitter, and for an innocent Daisy, who only wants to find her sister, four very different women show her how to grow in concrete.
A native of Hartford, Connecticut, Sharece M. Sellem is a playwright, choreographer, director, and performing arts instructor based out of New Haven. She trained at American Intercontinental University's Media Production Program, Bryn Mawr's Headlong Performance Institute, and Yale's Practical Approach to Directing Summer Program. Her writing credits include HOPE HIGH: CLASS OF '84, LEGENDS OF THE FORGOTTEN BOROUGH, and BECOMING LA BAKER, as well as five plays for young audiences. In 2018, her play DREAMS IN DETENTION was selected for New Route Theatre's Black Voices Matter Festival, and her play BISCUITS & BACON, adapted from DAISIES ON HARLEM'S DOORSTEP, was featured in Pride Films & Plays' History Lezons festival of short Sapphic scripts. Visit her online at VintageSoulProductions.com.
Myesha-Tiara McGarner is pleased to be making her Pride Films and Play directorial debut with the staged reading of DAISIES ON HARLEM'S DOORSTEP. In Chicago, she recently served as Assistant Director of THE LITTLE FOXES at Citadel Theatre Company. She was also director of SKIN DEEP at The Artistic Home's Cut to the Chase One-Act Fest, SOME DAY (staged reading) at The Rockwell Theatre Bandits' Ravenswood New Play Fest, and SOMEWHERE IN UPTOWN for Collaboraction's Peacebook Festival. She received her degree in Theatre and Directing from Northwestern State University. Louisiana directing credits include Ntozake Shange's FOR COLORED GIRLS... at the Jack Wann Theatre (2014 Bella Awards Outstanding Student Director), THE TRIP TO BOUNTIFUL at New Venture Theatre (AD), and THE ROCKY HORROR SHOW at Theatre West (AD). She is represented by NV Talent. Visit her online at myesha-tiara.com. 2018 LEZPLAY CONTEST REVIEWERS

Andrea Prestinario, Theatre Artist + Cofounder of Ring of Keys

B. Danielle Watkins, Filmmaker

Brianna Buckley, Theatre Director

Charly Evon Simpson, Playwright

Corinne J. Kawecki, Playwright

Darby Fitzsimons, Theatre Director

Denise Yvette Serna, Theatre Practitioner + Arts Activist

Duriel E. Harris, Theatre Artist + Cofounder of Call & Response and Black Took Collective

Elizabeth Archer, Playwright + Filmmaker

Elizabeth Rohrbaugh, Filmmaker

Emilie Bunnell, Filmmaker

Iris Sowlat, Theatre Director + Producer

JD Caudill, Theatre Director

Jean Tong, Playwright + Dramaturg

Kaylee Johnson, Artistic Director of Nasty Theatre Company

Kendra Verhage, Theatre Director

Laura K. Henderson, Artistic Director of Queer Theatre Kalamazoo

Lauren Ferebee, Feminist Content Creator

Lexy Leuszler, Literary Manager of Eugene O'Neill Theater Center

Lisa Gaye Dixon, Theatre Artist + Associate Professor in Theatre at University of Illinois

Liz Coronado Castillo, Playwright

Melissa Li, Librettist + Lyricist

Michelle Altman, Theatre Artist

Nakisa Aschtiani, Theatre Artist

Natalie Krikowa, Theatre Artist

Onyx Keesha, Filmmaker

Rosemary Rowe, Playwright

Sekiya Dorsett, Filmmaker

Sharai Bohannon, Literary Manager of Artemisia Theatre

Sheyam Ghieth, Filmmaker

Siân Melton, Director of The MUFF Society

Siphumeze Khundayi, Artistic Director of HOLAAfrica

Stephanie Hickling Beckman, Artistic Director of Different Strokes! Performing Arts Collective

Tatiana Isabel Gil, Playwright + Dramaturg ABOUT PRIDE FILMS AND PLAYS

Pride Films and Plays, a 501c3 non-profit founded in 2010, is dedicated to comprehending the history of great LGBT writing and fostering its excellence in new works for the stage and screen. Based in Chicago, PFP links an international network of writers with professionals working in film and theatre. Through readings, contests, screenings, and full theatre productions, Pride Films and Plays engages artists and audiences in the full developmental process needed to make great artistic experiences. For more information, visit pridefilmsandplays.com.
Related Articles View More Chicago

Stories

Shows
More Hot Stories For You