Sideshow Theatre's THE RIDICULOUS DARKNESS Begins March 24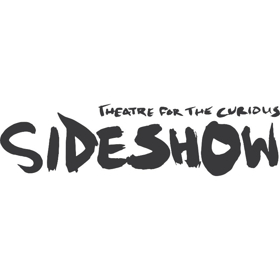 Sideshow Theatre Company continues its 2018-19 season with the Midwest premiere of Wolfram Lotz' shocking and surreal satire THE RIDICULOUS DARKNESS, translated by Daniel Brunet and directed by artistic associate Ian Damont Martin*, playing March 24 - April 28, 2019 at Victory Gardens Richard Christiansen Theater, 2433 N. Lincoln Ave. in Chicago. Casting will be announced shortly. Tickets go on sale Tuesday, February 12, 2019 at www.victorygardens.org, by calling (773) 871-3000 or in person at the Victory Gardens Box Office. The press opening is Thursday, March 28 at 8 pm.
The horror! The horror! Sergeant Oliver Pellner has clear orders: to travel into the savage wilderness, to find a Colonel who has gone rogue, and to kill him. The man's gone native, as they say: has killed his comrades and disappeared into darkness. Pellner and his pilot embark with confidence, but soon nothing makes sense anymore, as the river turns to mountains turns to jungle turns to black. In another time and place, Ultimo Pussi, a Somali fisherman-turned-pirate seeks justice and understanding before an increasingly hostile central European justice system. Fear turns to paranoia and civilization dissolves in Wolfram Lotz' stunning and disturbing comedy: a fractured spin on Heart of Darkness, Apocalypse Now and our shared history of barbaric colonialism.
Comments Artistic Director Jonathan L. Green, "Ian's stylish production will introduce one of the most-produced contemporary German plays in years to Chicago: a hilarious, take-no-prisoners indictment of world history, of cruelty, of ourselves."
The production team to date includes: Noel Huntzinger* (costume design), Simean "Sim" Carpenter (lighting design), Michael Huey* (sound design), Greg Williamson (technical director) and Ellen Willett* (production manager).
About the Creative Team:
Wolfram Lotz (Author), born 1981 in Hamburg, grew up in the Black Forest region. He studied literature, art and media science in Konstanz and creative writing at the Deutsches Literaturinstitut in Leipzig. He writes plays, audio plays, lyric and prose and received several awards, including the Kleist Award for his play The Big March. His radio play The Ridiculous Darkness has been adapted and produced around the world and received the Nestroy Theatre Prize from the Association for Viennese Theatre.
Ian Damont Martin (Director) is a theatre/filmmaker who is pleased to join Sideshow Theatre Company as an artistic associate. Chicago theatre credits include: Twelfth Night for Midsommer Flight (director), The America Play (reading) for Goodman Theatre (director), The Toilet for Haven Theatre (director), Hang Man for the Gift Theatre (assistant director to Jess McLeod), Insurrection: Holding History for Stage Left Theatre (TJ) and truth and reconciliation for Sideshow Theatre Company (Zimbabwean Husband). He is the community engagement coordinator at Goodman Theatre, where he recently completed an artistic producing apprenticeship, and the outreach director of Middle Coast Film Festival. He is also the incoming associate artistic director of Haven Theatre. He received his BA in theatre and drama from Indiana University and his diploma in drama from the School for Creative and Performing Arts in Cincinnati, OH.
About Sideshow Theatre Company:
Sideshow Theatre Company: Theatre for the Curious. It is the mission of Sideshow Theatre Company to mine the collective unconscious of the world we live in with limitless curiosity, drawing inspiration from the familiar stories, memories and images we all share to spark new conversation and bring our audiences together as adventurers in a communal experience of exploration.
Over its 10+ year history, Sideshow is proud to have distinguished itself as a vital member of the Chicago theatre community. Sideshow was awarded the 2016 Broadway In Chicago Emerging Theatre Award by the League of Chicago Theatres. Sideshow is a multiple Jeff Award-winning theatre and has been listed on the "Best of" lists in 2012, 2013 and 2014 by Time Out Chicago and the Chicago Sun-Times. Sideshow continues its multi-year residency at Victory Gardens in the historic Biograph Theater in the 2018/19 season.
Sideshow is also the producer of Chicago League of Lady Arm Wrestlers (CLLAW), a wildly popular fundraiser held in benefit of Sideshow Theatre Company and other local community organizations. CLLAW has been featured in local and national press, including The Washington Post, Reuters and the Chicago Sun-Times and on WGN Morning News, ABC 7's Windy City Live and CBS 2. The next CLLAW match will be held Saturday, February 9, 2019. For more information about CLLAW, visit cllaw.org.
For additional information on Sideshow Theatre Company, visit sideshowtheatre.org.