Pulitzer Prize Winning WIT Comes To Wheaton Stage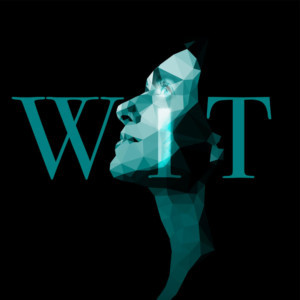 Wheaton Drama is set to produce the Pulitzer Prize winning drama WIT by Margaret Edson, opening Friday, January 18, 2019. WIT tells the story of Vivian Bearing, PhD, a literary professor & lover of the work of John Donne, as she journeys through a reflection on her life & work after receiving a cancer diagnosis. We recently sat down for a Q & A with director Lisa Dawn to learn about her process & hopes as leader of this moving production.
Q: What drew you to direct WIT?
A: "I am always drawn to honest pieces [of theatre]. Pieces that look at the flaws as well as the incredible nature of humanity and the evolution we go through as human beings because of the lives we lead and the paths we choose. WIT isn't so much a play about a woman dying of cancer,, as it is a play about a woman's journey into self...realizing her own humanity and what about life makes it truly worth living.
Q: What is a piece of advice you give to your actors as they prepare for this difficult and emotional piece?
A: "This is an emotional piece, yes, but Margaret Edson has written it with some really beautiful humor as well. So a big task is not to overlook that, and really not drown too deeply in the drama of it. Honesty and simplicity are the keys."
Q: Is there something you hope audiences will be able to learn from watching WIT?
A: "There is strength in weakness and vulnerability, beauty in pain, and that we really don't know one without the other. That every moment, no matter how trying, is an opportunity to learn more about ourselves and to find deeper meaning in our lives. It should resonate a feeling of hope."
WIT will play at Wheaton Drama from January 18 through February 10, with performances on Thursdays/Fridays/Saturdays at 8pm; Sundays at 3pm. All performances will take place at Wheaton Drama's Playhouse 111, located at 111 N. Hale Street in downtown Wheaton. Tickets are available now by phone at 630-260-1820 or online at www.wheatondrama.org.
Related Articles View More Chicago

Stories

Shows
More Hot Stories For You