Photo Flash: XANADU Celebrates Opening Night at Drury Lane Theatre
Drury Lane Theatre, 100 Drury Lane, presents the effervescent Broadway musical XANADU, which opened last night, September 13 at 8 p.m. and runs through October 28, 2012. The cast of XANADU is led by Gina Milo as "Clio/Kira" (Jeff Award nominee for her role as "Lady of the Lake" in Spamalot at Drury Lane Theatre, Broadway's Les Miserables and the National Tours of Les Miserables, Annie and The Best Little Whorehouse in Texas) and Chris Critelli as "Sonny" ("David" in the World Premiere of Tinyard Hill at TheatreWorks Silicon Valley, nominated for Outstanding Supporting Actor in a Play by the Midtown InterNational Theatre Festival for his role as "Steve" in Kidnapping Laura Linney, "Chad" in All Shook Up at Artpark, and founding member of the HIVE Theatre). The production is directed and choreographed by Jeff Award winner Rachel Rockwell (Drury Lane Theatre's The Sound of Music, Sweeney Todd and Ragtime), who was named "Best Director" by Chicago Magazine in 2010.

Check out photos of the stars at opening night below! XANADU is a hysterical, roller skating musical adventure that has been described as "Heaven on wheels!" by The New York Times. The New Yorker raved that the production is XANADU was nominated for four 2008 Tony Awards (including Best Musical) and won the 2008 Outer Critics Circle Award for Outstanding New Musical. The production features an original hit score composed by pop-rock legends Jeff Lynne and John Farrar including Magic, Party All Over the World, Suddenly, I'm Alive, Evil Woman, Xanadu, and many other chart-topping tunes. Lynne wrote and produced all the music of Electric Light Orchestra (E.L.O), who had 19 Top 20 hit singles in the U.S. between 1972 and 1986. Farrar was responsible for most of the hits that were performed by Olivia Newton-John in the 1970's. Douglas Carter Beane, one of Broadway's master storytellers, weaves a moving, electrifying tale of endless fun with an inspiring message to follow your dreams. His work earned him the 2008 Drama Desk Award for Outstanding Book of a Musical.
XANADU is based on the Universal Pictures cult classic movie of the same title, which starred Olivia Newton-John and Gene Kelly. XANADU follows the journey of a magical and beautiful Greek muse, Kira, who descends from the heavens of Mt. Olympus to Venice Beach, California in 1980 on a quest to inspire a struggling artist, Sonny, to achieve the greatest artistic creation of all time: a roller disco. When Kira falls into forbidden love with the mortal Sonny, her jealous sisters take advantage of the situation and chaos abounds.
Jeff Award winner Roberta Duchak (The Sound of Music, Sweeney Todd, Ragtime, and Spamalot at Drury Lane Theatre) serves as Musical Director of XANADU, and Amber Mak (Ragtime and Sweeney Todd at Drury Lane Theatre) is Assistant Director and Associate Choreographer. Jeff Award winner Kevin Depinet's (The Sound of Music, Sweeney Todd, and Ragtime at Drury Lane Theatre and Set Designer for the film Public Enemies) set transports audiences to a magical 80's inspired fantasy land with a flying Pegasus, painted Greek columns, and a sparkling light-up roller disco. The whimsical set is further enhanced by vibrant lighting designed by Jeff Award winner Jesse Klug (Gypsy, The Sound of Music, Sweeney Todd and Spamalot at Drury Lane Theatre and The Screwtape Letters National Tour) and stunning projections by Mike Tutaj. Playful retro costumes are by Kurt Alger (Hairspray at Drury Lane Theatre), Sound Design is by Garth Helm (The Sound of Music and Sweeney Todd at Drury Lane Theatre), and Wig Design is by Rick Jarvie.
XANADU also stars Stephanie Binetti as "Euterpe" (National Tour of Mamma Mia!, Curtains on Broadway and White Christmas at Marriott Theatre), multi-Jeff Award nominee Sean Blake as "Terpsicore" (Porgy and Bess at Court Theatre), Gary Carlson as "Thalia" (Spamalot at Drury Lane Theatre), Robin Childress (Shout! at Marriott Theatre), Jake Klinkhammer (Beauty and the Beast at Chicago Shakespeare), Jeff Award winner Tammy Mader as "Erato" (Director of Hairspray at Drury Lane Theatre and the Choreographer of Drury Lane Theatre's Spamalot, Seven Brides for Seven Brothers, and Gypsy), multi-Jeff Award nominee Christine Sherrill as "Melponeme" (National Tour of Mamma Mia!, Legally Blonde at Marriott Theatre and Curtains at Drury Lane Theatre), multi-Jeff Award winner Nancy Voigts as "Calliope" (Curtains at Drury Lane Theatre), and Gene Weygandt as "Danny" (Wicked and Big: The Musical on Broadway).
For information about tickets, performance schedule and more, visit www.drurylaneoakbrook.com.
Photos courtesy Drury Lane Theatre.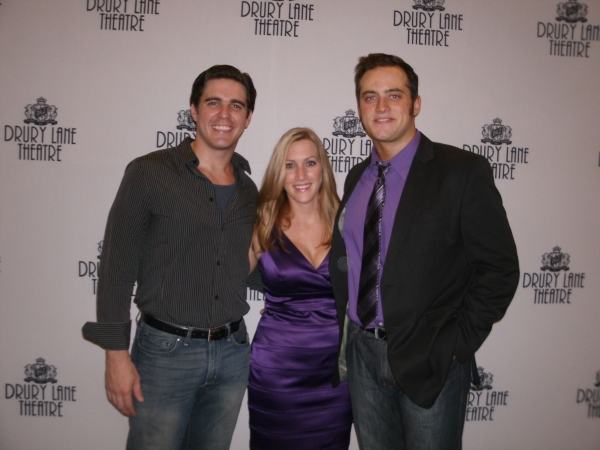 Jake Klinkhammer, Robin Childress and Chris Critelli

Nancy Voigts, Stephanie Binetti, Christine Sherrill and Tammy Mader

Katharine Nichols, Noreen Heron, Kate Hughes, Lianne Wiker and Holly Gustavson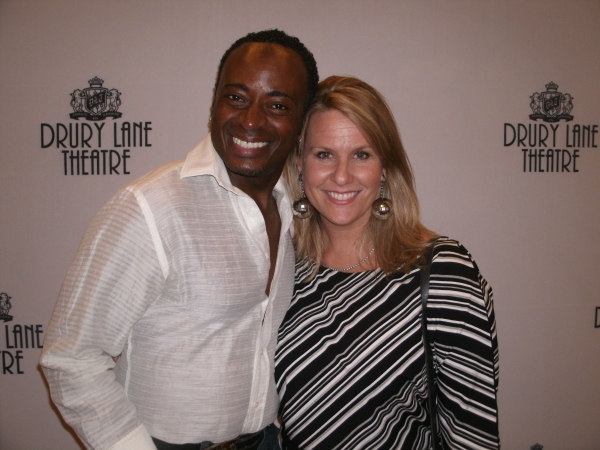 Sean Blake and Roberta Duchak

More Hot Stories For You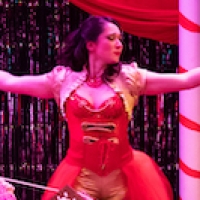 Photos: THE BUTTCRACKER: A NUTCRACKER BURLESQUE Now Playing At The Greenhouse Theater Center

December 2, 2022

See photos of The Buttcracker: A Nutcracker Burlesque, returning this holiday season with the sixth edition of Chicago's favorite alternative holiday show, a twist on the original story and a live event not to be missed, directed by Miguel Long and choreographed by Dylan Kerr, now playing through December 31 at the Greenhouse Theater Center, 2257 N. Lincoln Ave. 
---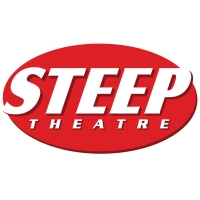 Steep Theatre Awarded Largest Grant In Company History

December 2, 2022

Steep Theatre has been awarded a $2.988 million Community Development Grant from the City of Chicago to transform its newly acquired building in Edgewater into a state-of-the-art performance venue and permanent artistic home. 
---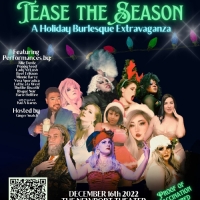 TEASE THE SEASON: A Holiday Burlesque Extravaganza is Coming to the Newport Theater This Month

December 2, 2022

'We're here, we're queer, and we're spreading holiday cheer!' 'Tis time for Tease the Season: A Holiday Burlesque Extravaganza at the Newport Theater!
---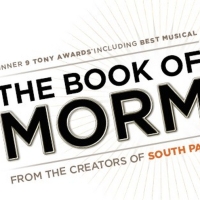 THE BOOK OF MORMON Is Coming to the UIS Performing Arts Center for the First Time in April

December 2, 2022

Single tickets for the national tour of THE BOOK OF MORMON, winner of nine Tony Awards including Best Musical, will go on sale to the general public on Monday, December 5th at 10 am.
---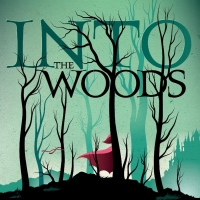 Cast Announced for INTO THE WOODS at Paramount Theatre

December 2, 2022

Up next in Paramount Theatre's 2022-23 Broadway Series is Into the Woods, Stephen Sondheim and James Lapine's brilliant reimagining of the Grimm Brothers fairy tales, February 1-March 19, 2023.
---