Photo Flash: Teatro Buendia Meets Chicago White Sox
On Monday July 5, The Chicago White Sox warmly welcomed Teatro Buendía to the U.S. with an invitation to experience America and Cuba's favorite National pastime and meet Cuban players Alexei Ramirez and Dayan Viciedo, and Manager Ozzie Guillen at batting practice! The 19-member company continued this once-in-a-lifetime experience in a skybox, where they took in the game, and were treated to homerun hits from both Ramirez and Viciendo!
Teatro Buendía performs the U.S. debut of Charenton this week. Tickets start at only $14!
Photographs from the Meet and Greet are now available to download from the theater's website. By clicking the link below, you will be taken into the Press Room where a gallery of thumbnail images, captions and credit information can be found.
Photos Courtesy of Goodman Theatre


Flora Lauten and Latino Theater Festival curator Henry Godinez

Ozzie Guillen, signs autographs during a meet and greet with Cuba's Teatro Buendia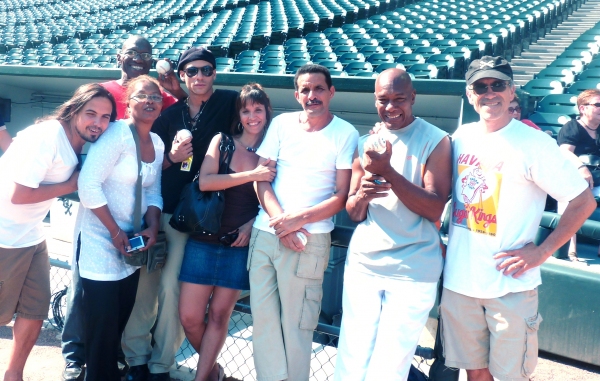 Members from Cuba's Teatro Buendia and Latino Theater Festival Curator and Cuban native Henry Godinez

Dayan Viciendo signs a baseball for a member of Cuba's Teatro Buendia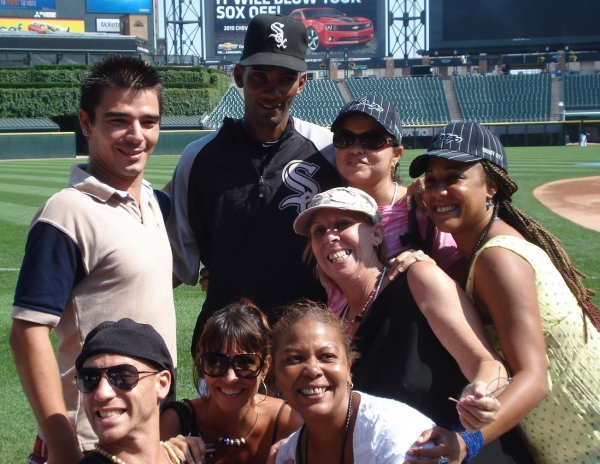 Sándor Menéndez from Teatro Buendía and Chicago White Sox Alexei Ramirez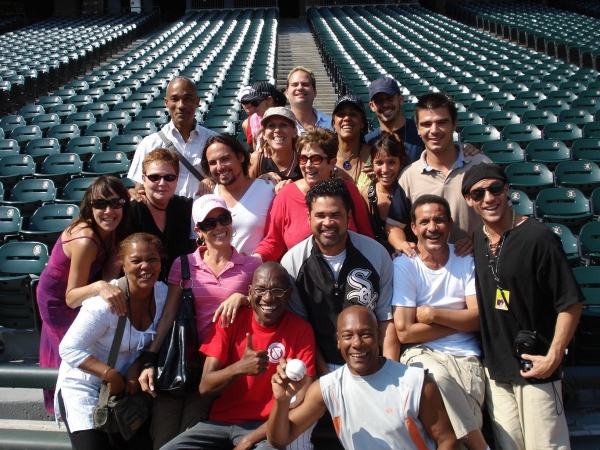 Teatro Buendia took in all of the excitment as they met Chicago White Sox General Manager Ozzie Guillen