Photo Flash: First Look at Tim Hopper and More in UNCLE VANYA at the Goodman
Uncle Vanya by Anton Chekhov, adapted by Annie Baker from a literal translation by Margarita Shalina and the original Russian text, is being directed by Robert Falls in its Chicago premiere, now through March 12, 2017 in the Goodman's Owen Theatre. BroadwayWorld has a first look at the cast in action below!
The cast features Kristen Bush (Yelena), Marton Csokas (Astrov), David Darlow (Serebryakov), Marilyn Dodds Frank (Maria), Tim Hopper (Vanya), Caroline Neff (Sonya), Larry Neumann, Jr. (Telegin), Alan Pelesi (Yefim) and Mary Ann Thebus (Marina).
On the creative team are Todd Rosenthal (set), Ana Kuzmanic (costumes), Keith Parham (lights) and Richard Woodbury (sound). Kimberly Osgood is the production stage manager.
Acclaimed playwright Annie Baker (The Flick) brings her tender and endearing voice to Chekhov's famed tale, creating a work that's both refreshing and true to the iconic playwright's vision. Tensions are high at the remote estate of an elderly professor, where resentments flow as freely as the vodka. As the professor's health fails, his extended family is forced to confront their disturbing futures, while still foundering in their disconcerting pasts. Chekhov's timeless study of the agonizing intersections of youth and mid-life finds contemporary immediacy in this new adaptation.
Photo Credit: Liz Lauren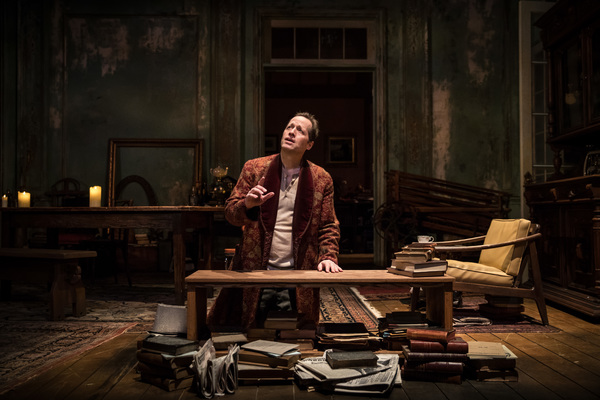 Tim Hopper
(Vanya)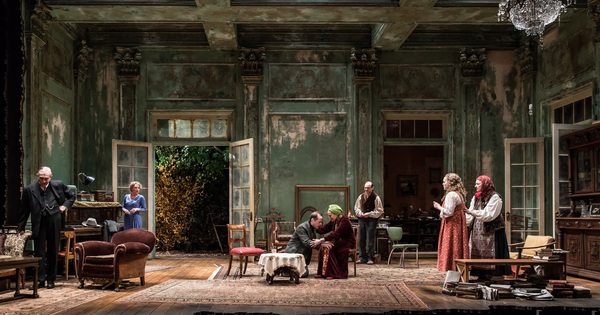 David Darlow
(Serbryakov),
Kristen Bush
(Yelena),
Tim Hopper
(Vanya),
Marilyn Dodds Frank
(Maria),
Larry Neumann
Jr. (Telegin),
Caroline Neff
(Sonya) and
Mary Ann
Thebus (Marina) i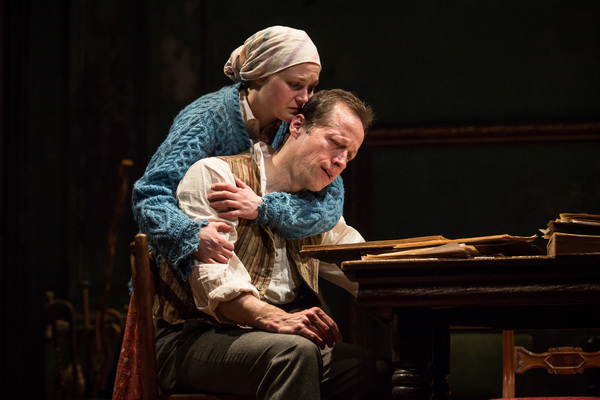 Caroline Neff
(Sonya) and
Tim Hopper
(Vanya)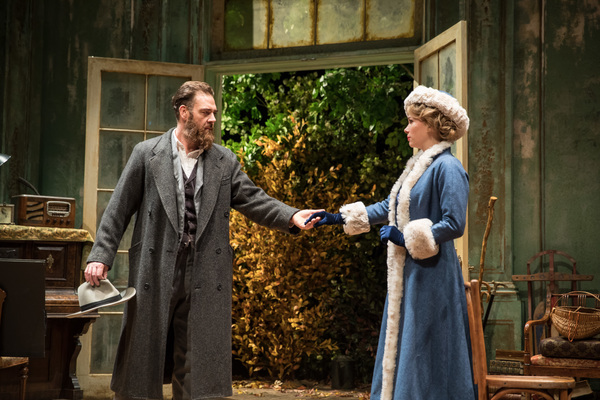 Marton Csokas
(Astrov) and
Kristen Bush
(Yelena)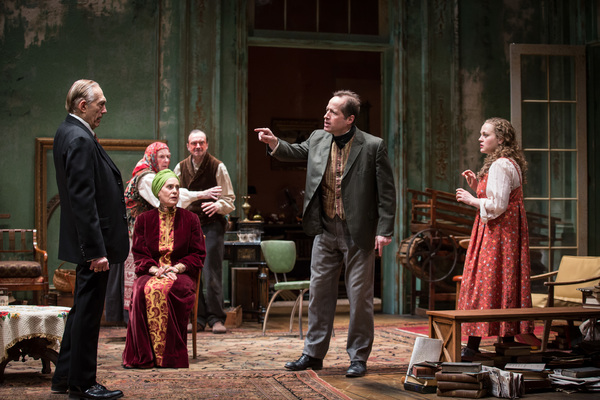 David Darlow
(Serbryakov),
Mary Ann
Thebus (Marina),
Marilyn Dodds Frank
(Maria),
Larry Neumann
Jr. (Telegin),
Tim Hopper
(Vanya) and
Caroline Neff
(Sonya)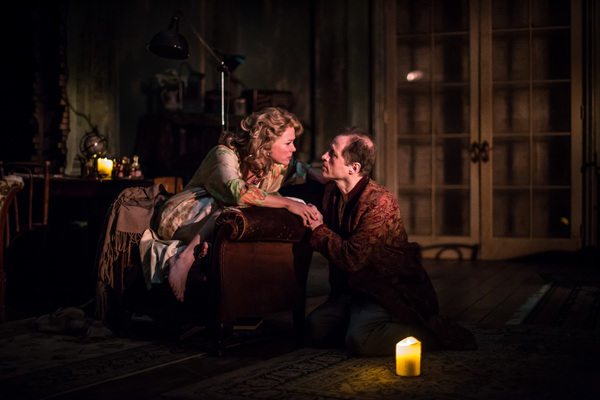 Kristen Bush
(Yelena) and
Tim Hopper
(Vanya)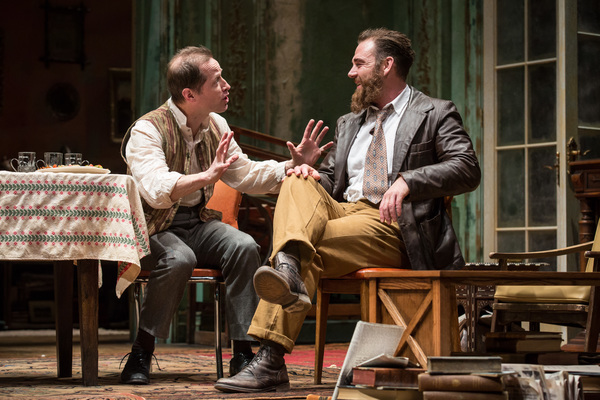 Tim Hopper
(Vanya) and
Marton Csokas
(Astrov)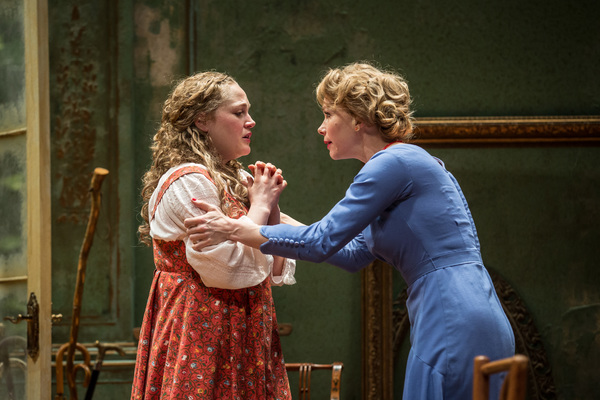 Caroline Neff
(Sonya) and
Kristen Bush
(Yelena)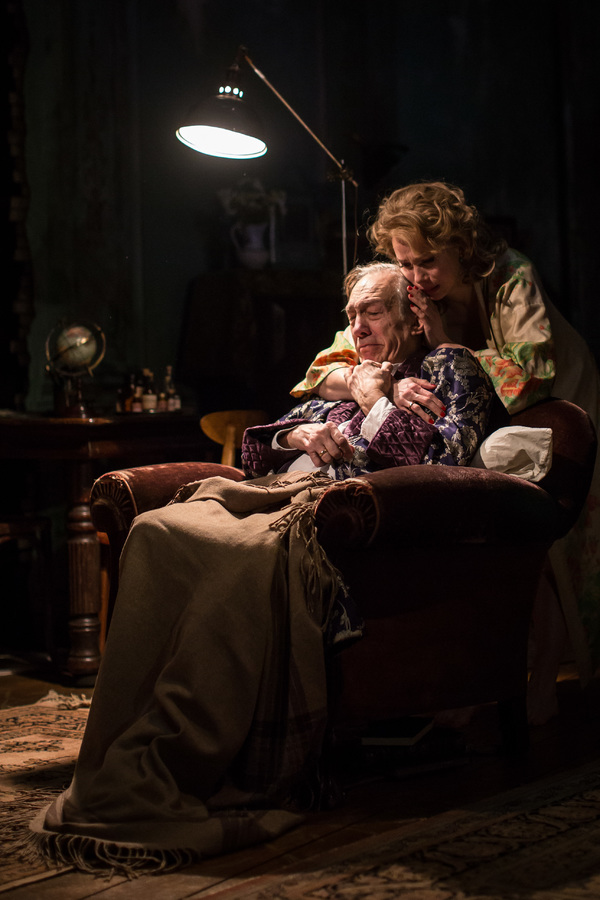 David Darlow
(Serbryakov) and
Kristen Bush
(Yelena)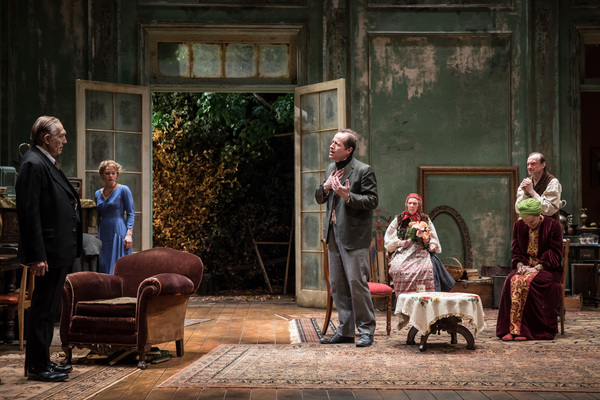 David Darlow
(Serbryakov),
Kristen Bush
(Yelena),
Tim Hopper
(Vanya),
Mary Ann
Thebus (Marina),
Marilyn Dodds Frank
(Maria), and
Larry Neumann
Jr. (Telegin)
Set design by
Todd Rosen
thal